April 9, 2013
Posted by:

admin

Category:

Blog
Facebook announced end of last week "Home", a redesigned experience for Android, which brings users' friends to the forefront of their smartphones.
The family of apps that puts your friends at the heart of your phone.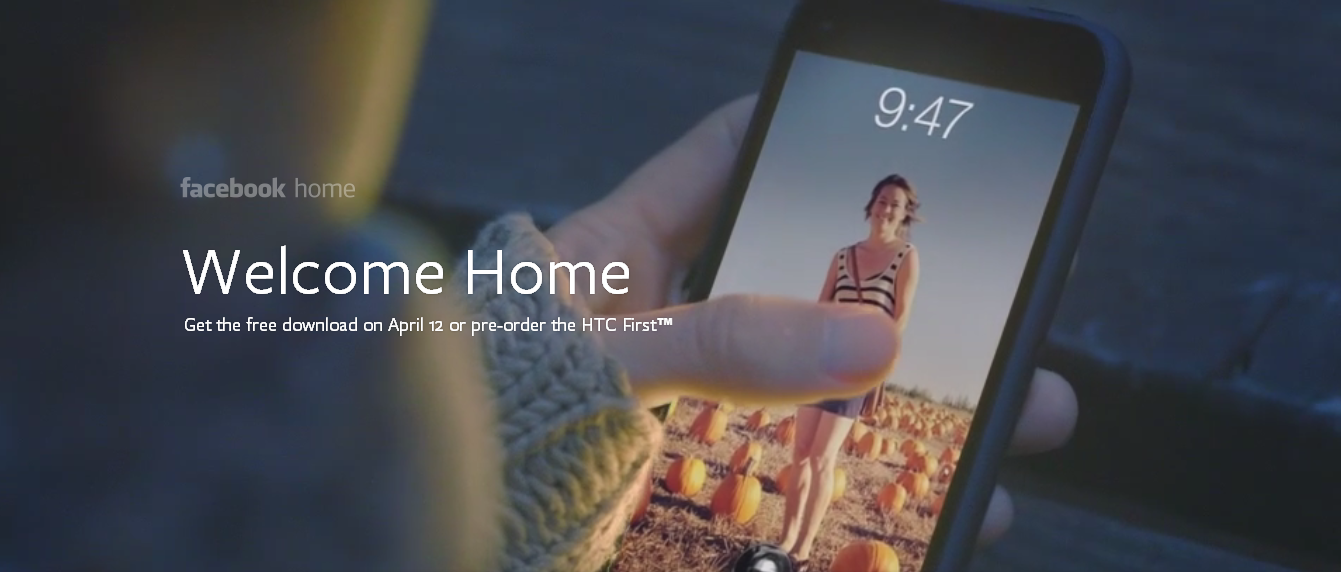 According to Zuckerberg, Facebook Home consists of a few key capabilities designed to put people, not apps, first. "Today, our phones are designed aroundapps, not people" Zuckerberg said. "And we want to flip that around." He compared the change to adding Newsfeed to Facebook's website, where people started consuming about twice as much content overnight, he said. "We want to bring this experience right to your phone, and deliver it to as many poeple as possible."
There are three key components: Cover Feed, Chat Heads and Notifications.
Cover Feed:
Replacing the home and/or lock screen of an Android device, it gives you an immersive experience from the moment you turn on your phone, said Adam Mosseri, Facebook's director of product. Instead of seeing a clock and maybe a snippet of a notification, you see your Facebook Open Graph stories with large images cycling across the screen. News shares, status updates (use the poster's cover photo as the background) are visible right from the get got. You can do a long press to see the whole picture or swipe to get to the next one. You can even add comments right from the home screen, seen below.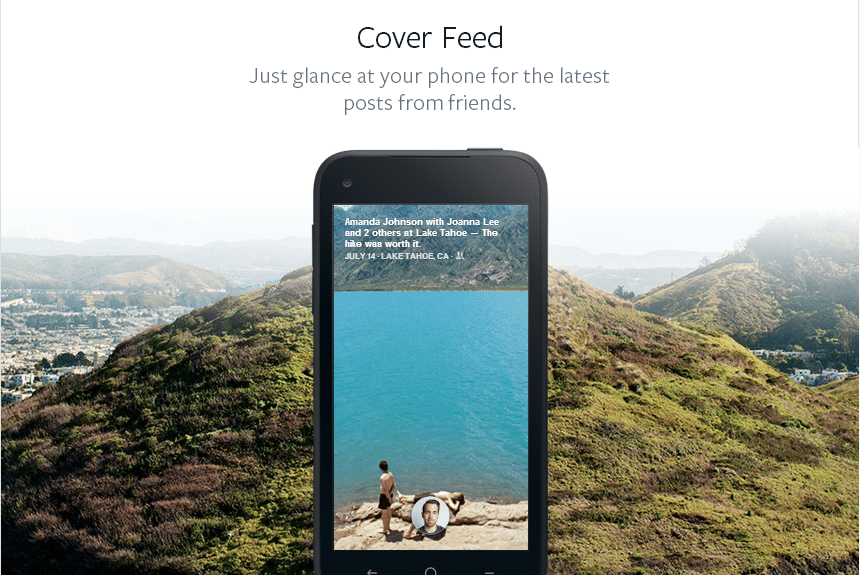 Chat Heads:
These little round bubbles with the images of your friends shown below are the metaphor for Facebook Home's way of keeping you up to date on what your friends are saying. Incorporating Facebook messaging and texting, you just tap on the Head to join the conversation. (Group conversations smuch all the participant's pictures into the bubble, slightly awkwardly.) The key here is that Chat Heads show up everywhere on the phone, not just in a dedicated app. They're always available – the little Heads show up in the corner of the screen no matter what else you're doing, and follow along when you move to a new app. (You can just flick them away if you want to get rid of them.)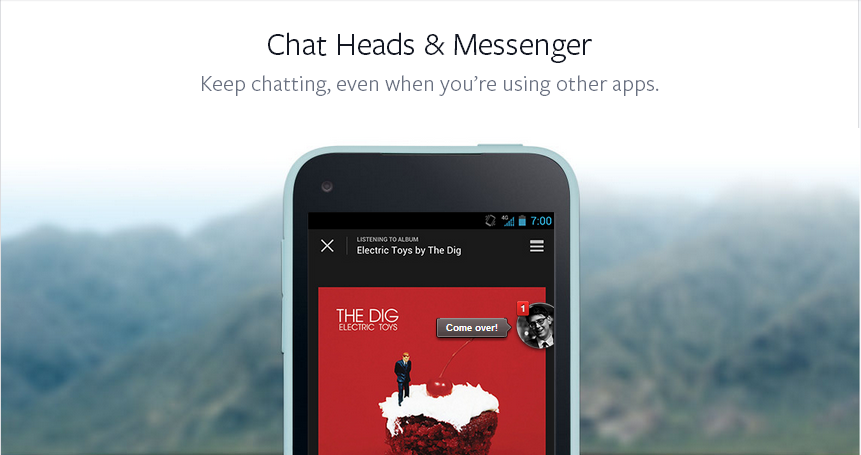 Notifications:
If Chat Heads are about connecting to what's important to you, Zuckerberg said, Notifications are there to make sure you don't miss critical information – along with the name and face of the person who's sending you the message. Unfortunately, with the download version at least, Facebook Home will not support notifications of emails, but you can still use the native Android notification bar. It's not as pretty, but it's still effective – something may not matter to high-school kids, but it may to the older professionals who also make up a big part of Facebook's member base.
Finally, Facebook Home adds a new app launcher, for when you still want to use your phone the old-fashioned way. Apps are really important too, so we wanted to make it just as easy to get to your apps. The app launcher is just one swipe away from your home or lock screen.
The Facebook Phone
Facebook Home will be available for free download from the Google Play store on April 12, but that's only part of the story. Facebook Home is also the HTC First, available the same day for $99.99 exclusively from AT&T – pre-order started already.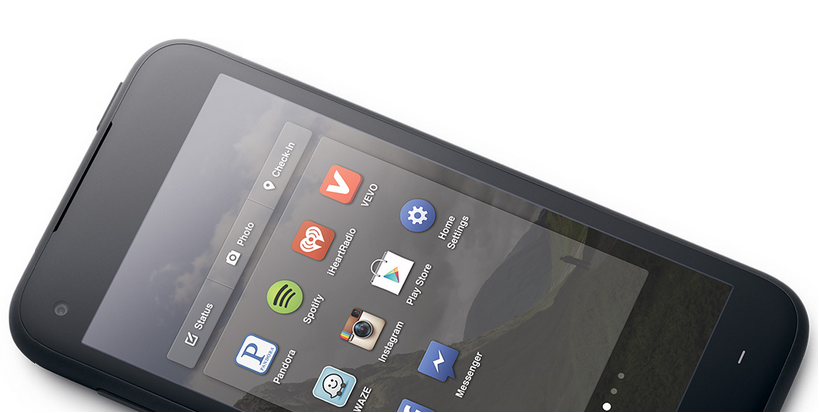 Another thing to expect? Ads. While Zuckerberg said there would not be ads in Cover Feed at launch, he didn't dispute a question that they could be added at a later date.
Facebook has gone from trying to take on the mobile Web to seeing its revival with native apps. Now, it appears to be looking forward to expanding its reach to something more holistic — the entire device. Could this be Facebook's way to mimic Google's Chromebook computers, but for the mobile device? We'll have to wait and see — perhaps the social network company will release some more apps to support its ecosystem to help the phones truly be all about Facebook.