May 31, 2011
Posted by:

admin

Categories:

Blog, Uncategorized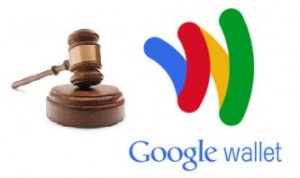 During last week of May, the hot news in the mobiles & gadgets industry was the launch of Google
Wallet which shifted the mind of people from the big news of Skype acquired by Microsoft. Although
Google Wallet has not launched yet and there's no specific date announced but Stephanie Tilenius, Google VP of E-commerce said during the demo of Google Wallet that it will be out this summer.
Google Wallet is an android application with NFC enabled terminals, which allows users to pay by a tap on their mobile screen. Today not all of the phones support NFC technology, Nexus S is the only Android phone which is NFC supported
. Google has welcomed other platforms to collaborate with the online giant that will help to broaden the support of Google Wallet. "We will keep it open as much as possible" said by Google officials.
Google aims with this app to improvise the shopping trend for businesses and consumers by making it easy just by tap and pay for the goods. It will also allow users to save their credit cards, loyalty and gift cards. The phone will automatically trade in offers and save loyalty points earned in the trade. Initially, Citi Master Cards and Google Prepaid cards will be supported by the application which will maintain almost any other payment card.
Another story that heated up this news was the lawsuit by PayPal on Google just after the announcement of Google Wallet claiming that Google has gained their business secrets and used them for making of this application. Osama Bedier, who was a former employee of PayPal for 9 years in their mobile payment platform, was hired by Google in Jan 2011. It is in saying that Bedier has shared the documents with Google which sketch out PayPal mobile payment plans.
It's not the first time Google and PayPal are going like this on each other. Both companies had a battle earlier in 2006 when Google Checkout was launched; however that did not bring any impact on the PayPal ascendancy. The statements from Google officials are now coming in which show their respect to trade secrets and preparing to defend them against the claim by PayPal. The stakes are high and the end result will be coming out from the Superior Court of the State of California where the lawsuit has been claimed.
Since this lawsuit news has created a question mark on the release of the app. Android lovers are anxiously waiting for the outcome in favor of Google so they can explore this tap and pay idea of Google Wallet.