May 15, 2012
Posted by:

admin

Categories:

Blog, Uncategorized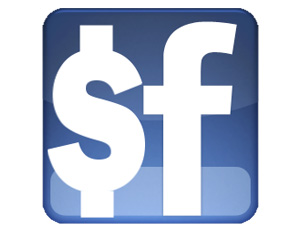 When you post on Facebook, only few of our friends actually view it. Shocked? Well, it appears that not many people care about you, your cat pictures or your new hairstyle.
Anyway, for many of you attention seekers, Facebook is testing a new feature called 'Highlight'. Highlighted posts will appear higher in the news feed and will be visible to more of your friends. Attention awaits you for only $2 a post.

How it works?
If you are a part of Facebook's testing group, you will see a Highlight option next to like or comment buttons. Click it, a payment box pops up asking you to pay $2 via Credit card or PayPal. Right now, a few lucky users can highlight their posts free of charge.
The highlighted post will not stand out visually. It will just make the post visible to more of your friends. That is, everyone in your friends list will see it in their news feed rather than the select few who frequent your profile and actually care about you.
Facebook said: 'We're constantly testing new features across the site.This particular test feature is simply to gauge people's interest in this method of highlighting and sharing with their friends'.
If Facebook gets positive response from users then it has the potential to turn in to a revenue generation engine. For businesses, this feature can be a good promotion tool. As many people are using Facebook through their smartphones which doesn't support ads, so brands and businesses can highlight their posts on their fan page and pay for greater impact.
I personally doubt if people would pay the social networking giant for their posts to be noticed.This paid feature can be a big turn off for users even if they are interested in highlighting due to associated costs. For rest of us, our Facebook feed can become a source of annoyance; reminiscence of game posts in the early Facebook Wall days.
What are your thoughts? Would you pay Facebook to get noticed, if this feature is made available on your account?