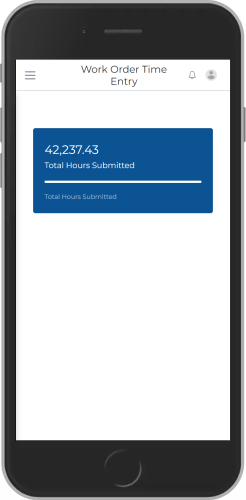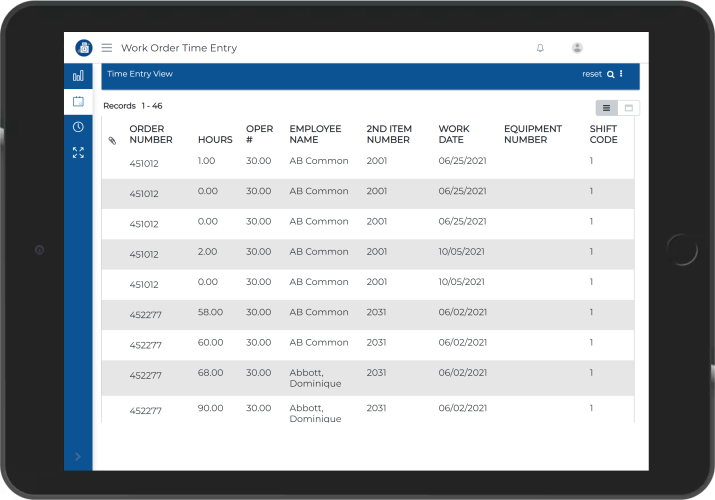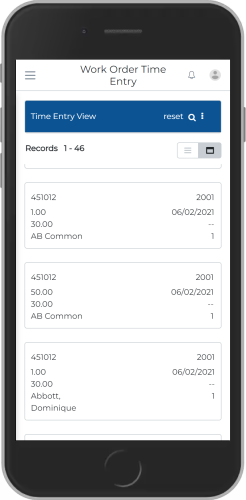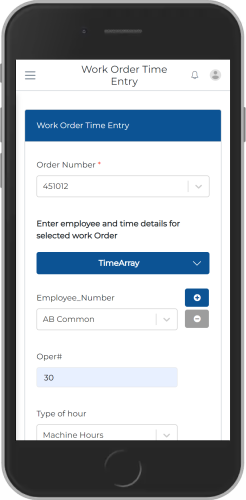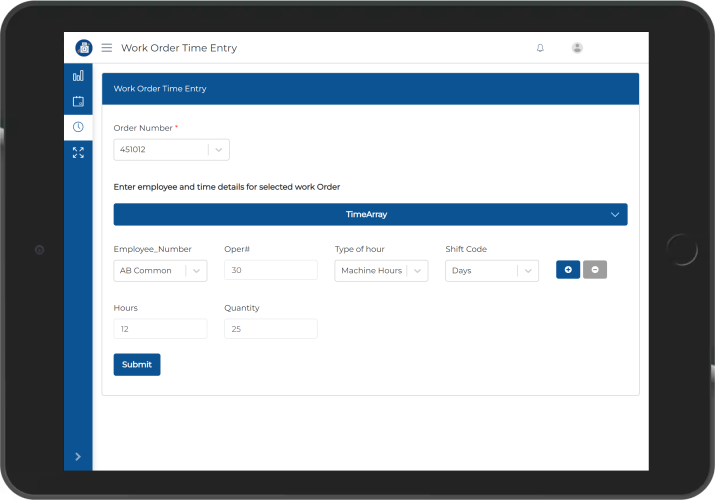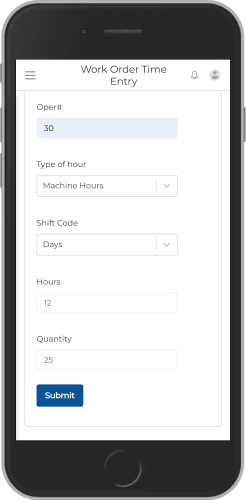 Overview
Swift WO Time Entry app provides highly functional and extremely user-friendly mobile, tablet and web user-interface with QR Code and Bar Code scan capability to your Employee /Worker to perform WO Time Entry and Expense entry on the go
Swift WO Time Entry App provides the following key features:
Time Entry View
Swift WO Time Entry App provides the Time Entry View option with the following:
Records:
Order Number 
Hours 
Oper#
Employee Name 
2nd Item Number 
Work Date
Equipment Number 
Shift Code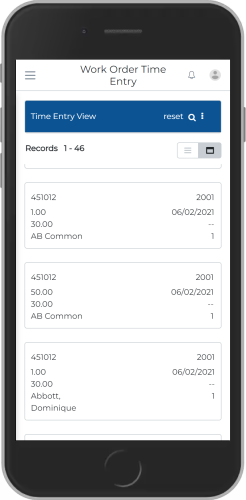 Work Order Time Entry
Swift Work Order Time Entry app provides the following options for the employee and time details for selected work order:
Time Array
Employee Number 
Oper#
Type of hours
Shift Code
Hours 
Quantity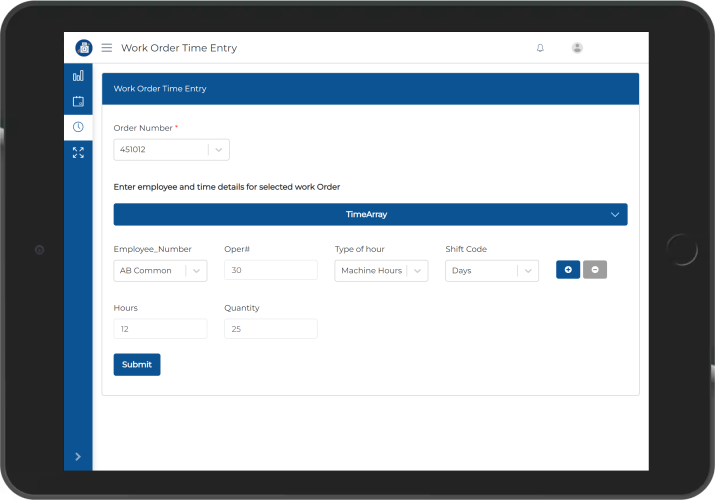 Dashboard
Swift WO Time Entry app provides a quick snapshot of the selected details and more.
Here are some key elements of the Dashboard:
The Dashboard Widgets are configurable to get the Time Entry View. 
The Widgets are drill-down capable, Tapping on the selected details widget takes you directly to the list of Work Order details.