August 15, 2016
Posted by:

admin

Categories:

Blog, Webinars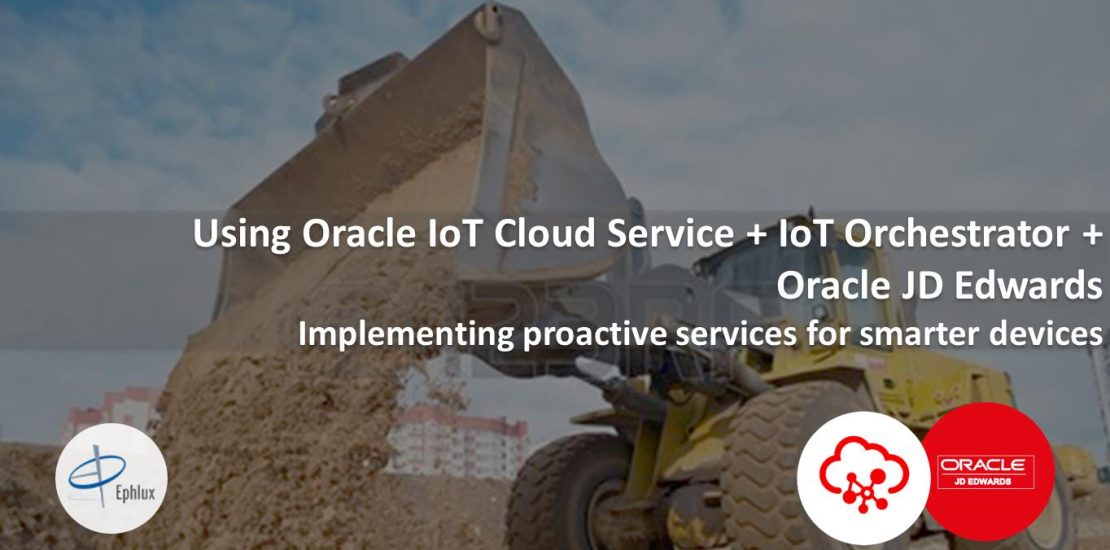 In this webinar, we demonstrate what Oracle IoT Cloud is, how it works with smart devices while integrating it with Oracle JD Edwards E1 applications through JD Edwards IoT Orchestrator.
In the demo, we integrate Oracle IoT Cloud Service with JD Edwards E1 through an IoT Orchestrator to provide proactive servicing capability along with automated invoice generation based on device's usage parameters.
---
What is Oracle IoT Cloud Service?
Oracle IoT Cloud Service allows you to gain new data-driven insights and drive actions from IoT by connecting, analyzing and integrating device data into your business processes and applications, enabling your business to deliver innovative new services faster and with less risk.

Watch the recorded video of the webinar here
Why IoT enable JD Edwards Enterprise One Applications?
JD Edwards E1 is an integrated application suite of comprehensive enterprise resource planning software that combines business value, standards-based technology and deep industry experience into a business solution. The data fetched from the Oracle IoT Cloud Service is made compatible to be used by JD Edwards E1 applications by an addition of a middle layer of JD Edwards IoT Orchestrator.
Oracle JD Edwards E1 applications greatly help in managing the assets life cycle, orders and enterprises' finances.
A familiar use-case with live demo where all modules gel up brilliantly to provide proactive servicing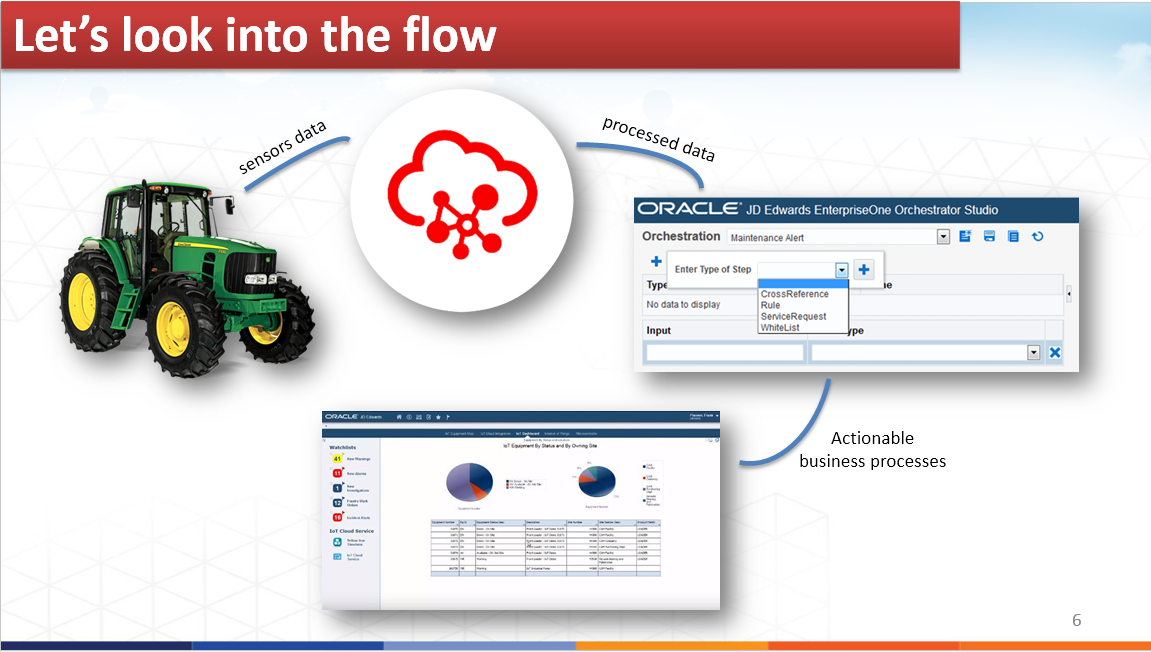 Say goodbye to manual invoice generation and billing….
Automating the complete cycle of collecting and analyzing the sensor data for uptime, fuel consumption and workload and integrating it right inside of JD Edwards E1 application to generate the invoice and billing removes the error prone process of doing it all manually through data-entry of the data across different systems.
We would love to hear your feedback on the demo and would like to help you out with such initiatives: