August 25, 2017
Posted by:

admin

Categories:

Blog, Uncategorized, Webinars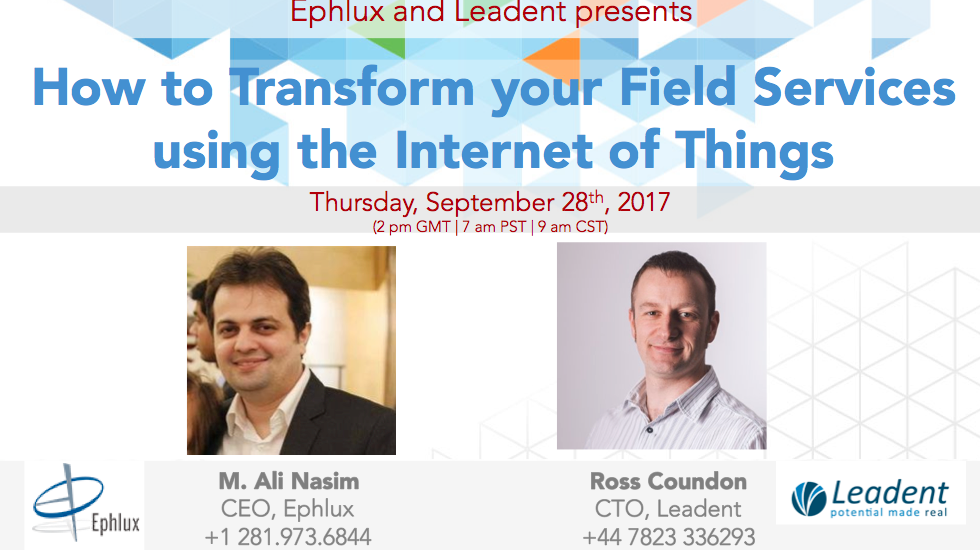 Imagine your smart appliances talking to your connected CRM which in turn is connected to your Field Service and the ERP to complete that virtuous cycle for you as a customer experience provider. That's what makes IoT extremely interesting.
It creates a WIN-WIN situation for you and your customers by reducing the down-time, enhancing the customer experience while reducing your field servicing cost through predictive, proactive and intelligent field routing.
Does this sound exciting?
Well, you need to tune into this webcast on the 28th of September, 2017 where you'll learn how organizations such as these are rethinking and redefining the way to conduct field services and providing just that!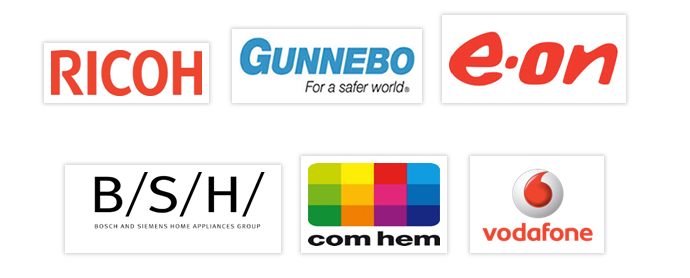 Integrating with intelligence, the Field Service and Mobile Workforce Management disciplines will be reshaping completely!
Customer service needs to be at the front-and-center, which is why an integrated and cross functional approach have become more important than ever. Gartner have predicted that within 2 years , 5% of customer service cases will be autonomously initiated in a hyper-connected world with more and smarter 'things' that connect to the internet. Modern field service solutions need to be built on an Internet of Things (IoT) -ready platform capable of dealing with, and making optimal use of, the huge increase in connections and data volumes that are a result of this trend.
Say Hello to a 3rd Generation Field Service Solution
Right when your organization needed it – the ability to connect all the devices to execute the field work through the strategic coordination of modern, self-learning and predictive 3rd generation Field Service Solutions at your service.
The Secret behind increased service profitability
A more flexible, dynamic dispatch system with extra visibility can be the keystone of your organization's revolutionary program. The productivity of the field service engineers is dependent on the efficiency and transparency of the system. This is crucial because at the end of the day, it's the customer satisfaction that counts the most – with happy customers bringing in revenues in the form of contract renewals, word-of-mouth marketing and increased retention rates.
The overall service profitability can be elevated in the following ways:
Mitigate potential delays and improve response and travel times by course-plotting
Maximize precision and accountability by understanding both the individual staff and the teams in the service organization
Predict spare part/component requirements, start and completion times and skill set required to avoid multiple visits and/or delays
Communicate and stay connected on multi-channels ensuring absolute transparency
Empower technicians with the required expertise and the necessary tools to stay connected
In the Webcast, you will discover:
How Oracle Field Service Cloud Platform is used by our customers as a 3rd Generation Digital Service Platform, empowering mobile workers, improving customer satisfaction, gaining insight and taking actions promptly
How IoT will transform the service delivery model to become hyper-connected and almost entirely predictive and pro-active
How a Field Service Platform interacts in an IoT-enabled architecture
Get the recording by the filling the form below:
---
---