July 26, 2016
Posted by:

admin

Categories:

Blog, Webinars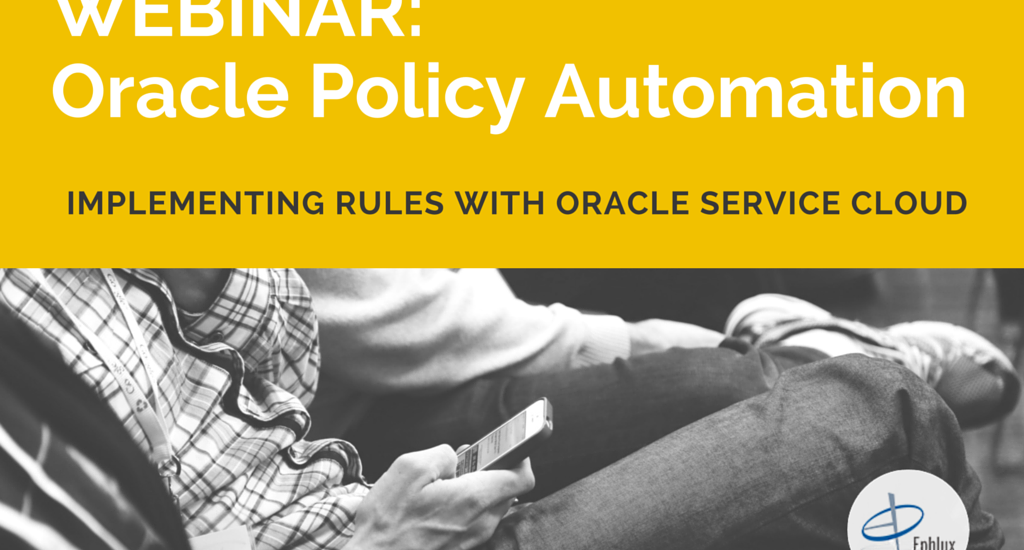 In this webinar, we demonstrate what Oracle Policy Automation is, how it works in creating business rules and policies while integrating them with the Oracle Service Cloud.
In the demo, we integrate our "Oracle Service Cloud for Consumer Electronics & Home Appliances" solution with Oracle Policy Automation to provide customer self-servicing capability along with automated creation of incidents.
---
What is Oracle Policy Automation aka OPA?
Oracle Policy Automation is an end-to-end solution for capturing, managing, and deploying complex legislation and other document-based policies across channels and processes.
It empowers organizations to achieve enterprise policy agility to disseminate policies across the organization and beyond. Oracle Policy Automation helps organizations in all industries to effectively deliver services and consistently determine policy obligations while maintaining full compliance with laws and regulations.

Watch the recorded video of the webinar here
Why OPA for you?
OPA helps in deploying natural language rules readily. Additionally, it provides easy management of document-based policies, by simple text based tweaking for companies with ever-changing complex policies. Moreover, OPA provisions self-service facility for enterprises, in order to save invaluable resources from solving petty issues that could be otherwise solved by end-users themselves. And the bonus – enterprises can integrate rules with their existing applications in a matter of seconds!
A hands-on OPM example using Word and Excel based rules– Self service for a consumer electronics customer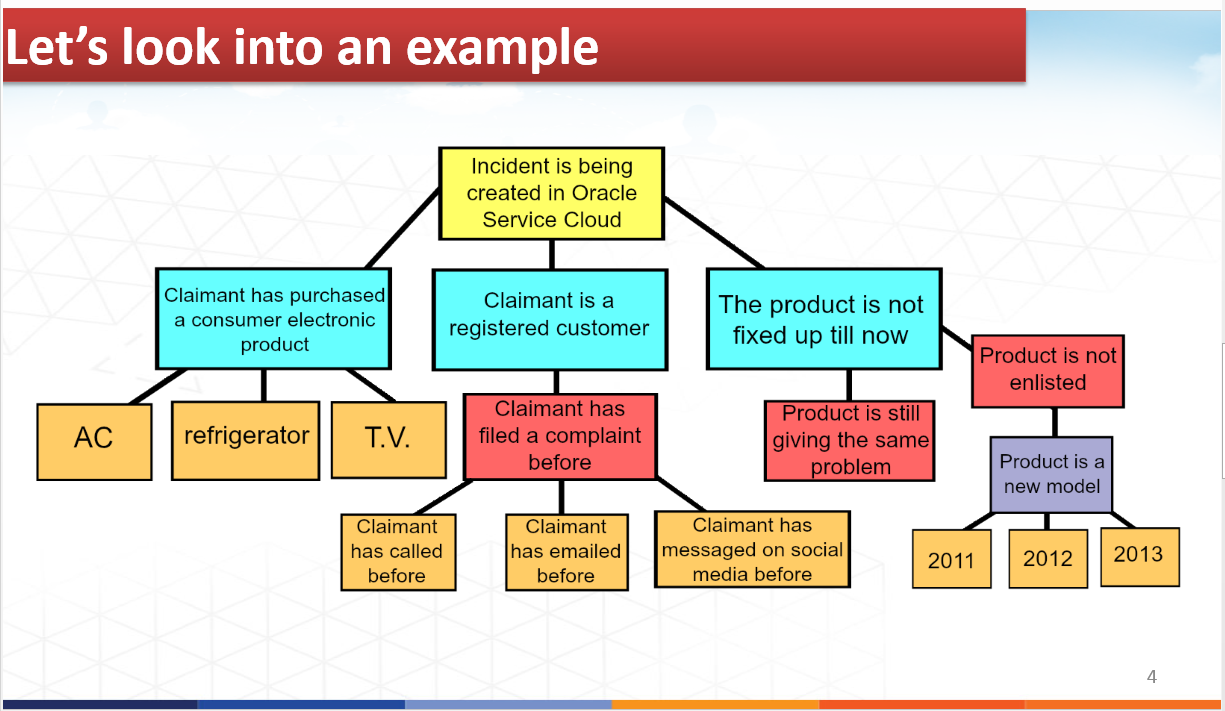 Say goodbye to manual Incident creation on Oracle Service Cloud…..
Oracle Policy Modeling (OPM) generates OPA rules that can be synced with Oracle Service Cloud and other data resources via the Oracle Policy Automation Hub that provides mobility to the Word or Excel rules. Standard Objects like Contacts and Incidents can be fetched, created and manipulated from Oracle Service Cloud using OPA rules to facilitate customers and employees alike.
We would love to hear your feedback on the demo and would like to help you out with such initiatives: