August 17, 2010
Posted by:

admin

Categories:

Blog, Corporate Culture, Human Resource Management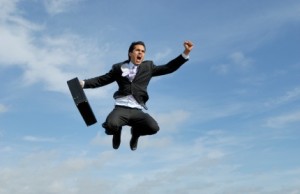 Taking short vacations from hectic work schedule once or twice a year is an important necessity. A person at work faces loads of challenges almost every day and strives to perform better and better which can increase the stress level.
Therefore, short vacations or break from work is an effective way of refreshing one's mind as it brings positive energy that can be very helpful indeed. Besides, it gives an opportunity to spend some quality time with family and friends that is usually neglected.
For this reason, importance of vacations/leaves should be considered by the management because it can tremendously help in improving overall employee productivity, creativity and job satisfaction. Therefore, when the workload is of less significance or a suitable standby resource is available, employees should be encouraged to take time offs during which they can relax and when they resume their responsibilities; they will be more energetic and enthusiastic as a result, an improved quality of life and work can be achieved.
Please share your thoughts on this. When was the last time you took a vacation or break from work? Furthermore, what changes did you notice on the quality of life and work before and after these vacations/leaves?