Using Depends On with Expression Builder
These Swift functionalities can be used in the Entry Forms, Orchestration Forms, Custom Entry Forms etc.
Lets have a look how we can use these functionalities!
Login to Swift App Design Studio
Login in to the App Design Studio using your Swift admin account & click on the Applications tab: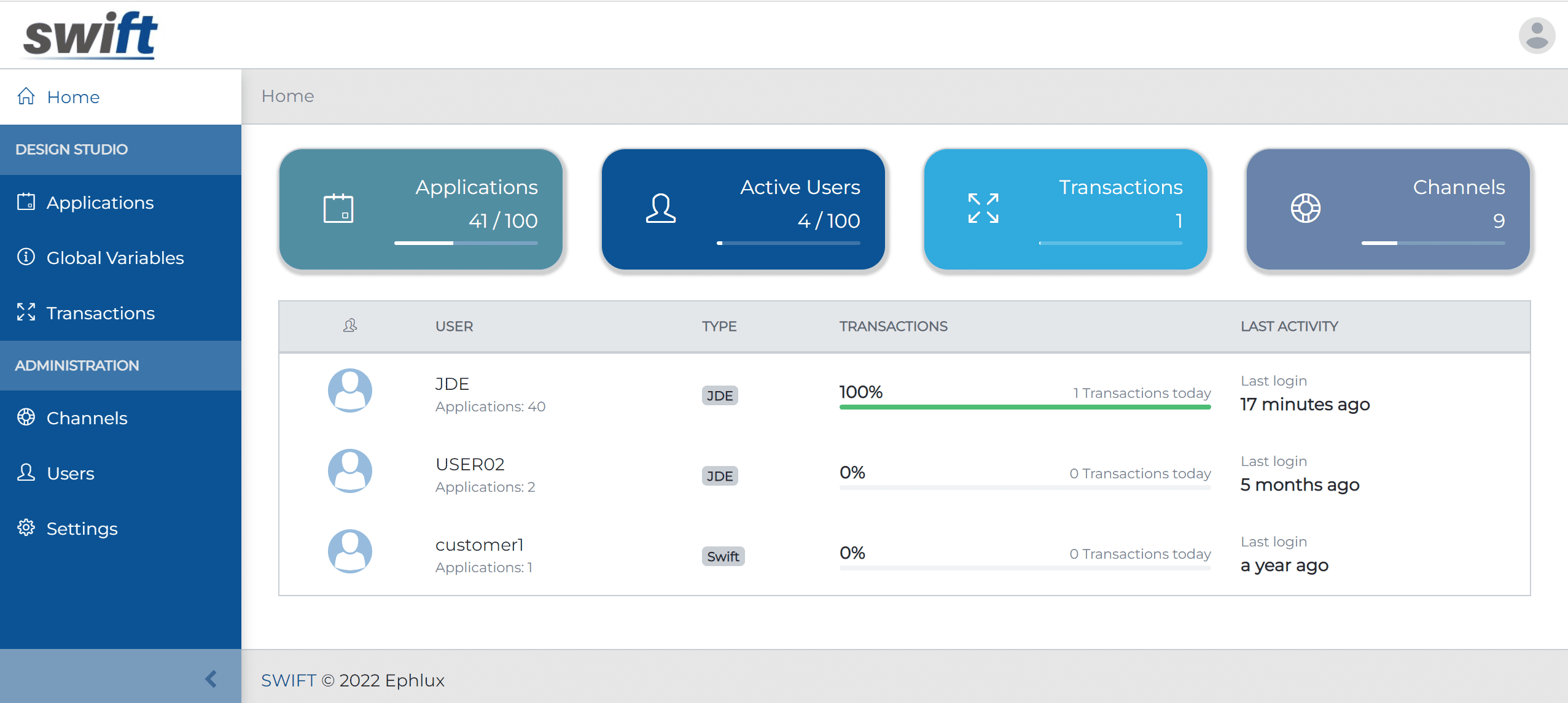 Applications List
Scroll down the list & click the Application in which you want to use the above-mentioned feature. This will open up the App Designer: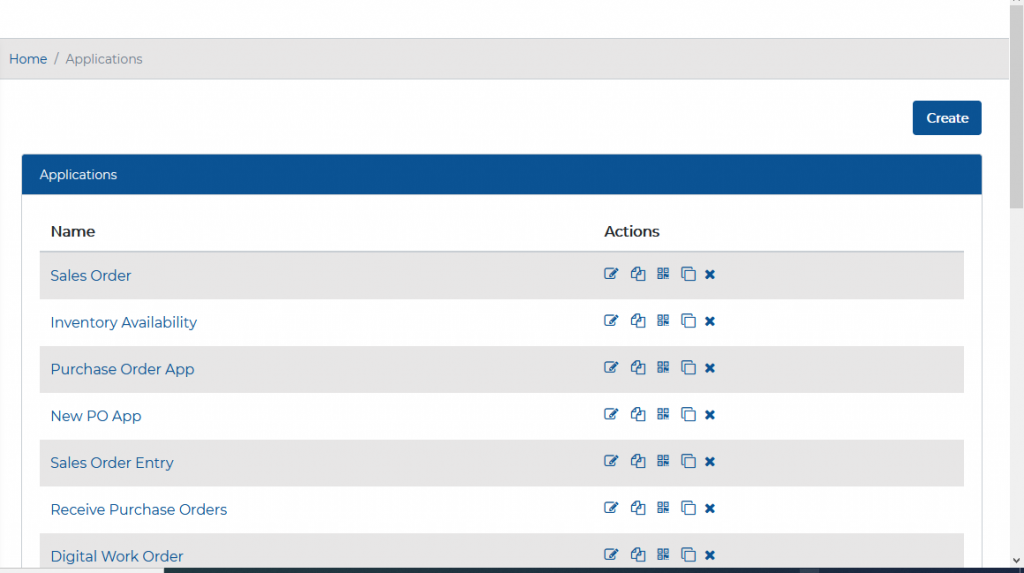 Now Click either of the Entry Form, Orchestration Form or Custom Entry Form you had previously created.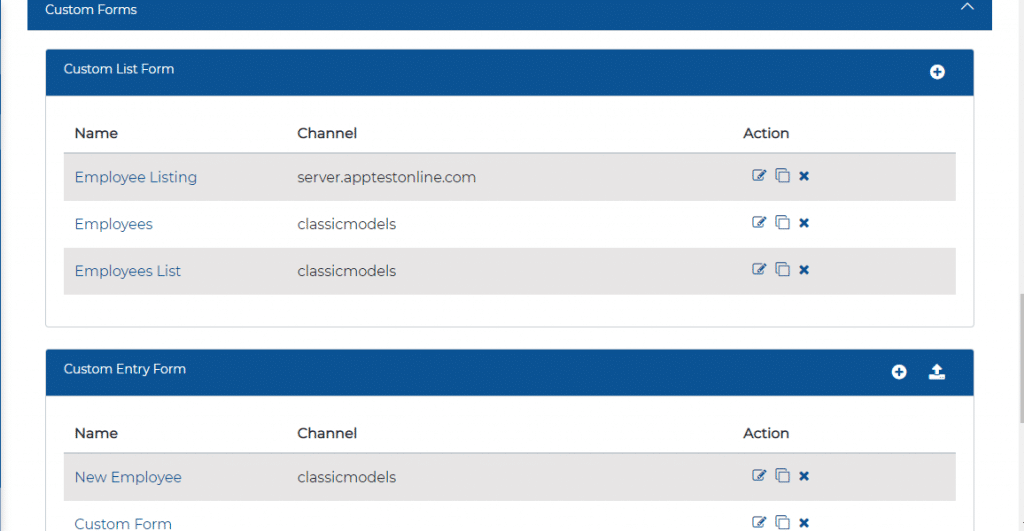 Configuring the Depends On & Expression Builder feature
Click & edit the 'Number Input' Control in the toolbox which has the 'Depends On' functionality as well as the 'Expression Builder' .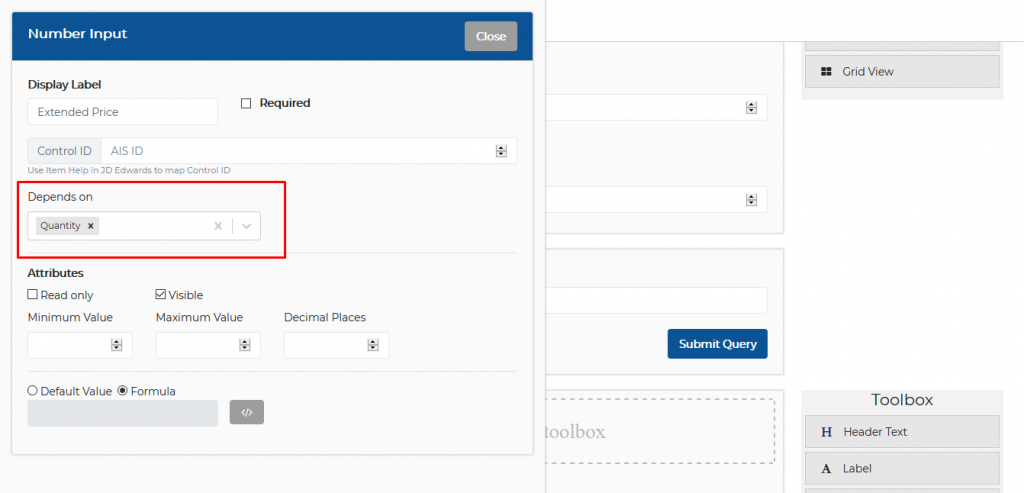 Select the 'Quantity' field from the 'Depends On' Dropdown to partially bind this 'Extended Price' field value to the 'Quantity' field.
Click  on to open up the Expression Builder.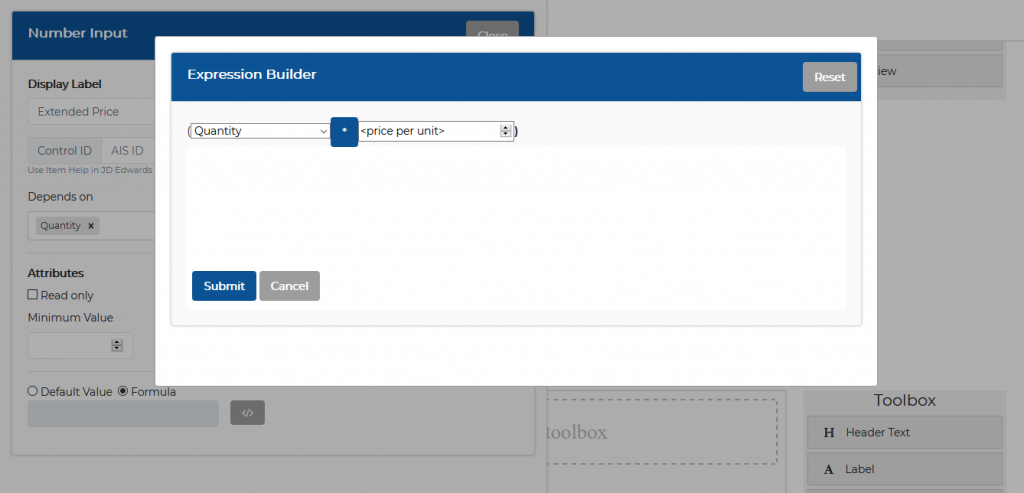 Select the 'Quantity' in the first field from the dropdown .
Enter Price per Unit in the next field.
You can even define a sophisticated expression instead of Price per unit to vary price according to different Quantity slab.
Press Submit