November 16, 2016
Posted by:

admin

Categories:

Agile Applications, Blog, Enterprise Agility, Integration
Are you ready for the digital disruption?
How will you create a competitive advantage?
How can you build an agile business now?
---
Businesses are experiencing fundamental changes today
From mining and manufacturing to services and retail, business leaders are reimagining the definition of the possible. The right technology can unite and optimize every segment of the value chain, transforming current processes, unveiling new and more efficient ways of doing business, and keeping employees and customers happy.
The future of your business largely depends on how you address the opportunities offered by the digital transformation. Cloud is the technology that enables digital transformation by making the implementation of technologies easier and faster. Companies are now leveraging cloud solutions to drive innovation and realizing up to 25% savings over on-prem solutions.
No rights or wrongs here…
There is no right or wrong answer when it comes to cloud adoption. Nobody can make that decision for you, but the power to make these choices is, in fact, your competitive advantage.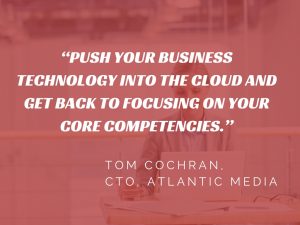 JD Edwards EnterpriseOne – The inevitably empowering ERP
As one of the key solutions supporting your business, JD Edwards EnterpriseOne consists of the applications that manage your administrative and transaction support processes, such as finance, HR, asset management, or manufacturing. These applications enable you to maintain financial and business control and protect your sensitive information.
JD Edwards EnterpriseOne itself enables you to innovate for digital business by adopting cloud, mobility, internet of things, and real-time business reporting and analytics over large data volumes.
It is clear that JD Edwards EnterpriseOne remains indispensable to your business. Therefore, any innovation is measured by how well it supports and enhances JD Edwards EnterpriseOne, both in its core functions and its extensions that support digital innovation.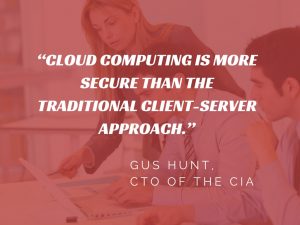 In comes Oracle's Cloud Portfolio…
All of Oracle's cloud service layers can provide value to JD Edwards customers depending on their business and technology goals. You can choose different cloud service layers individually or in combination with others. These are: IaaS, Paas and Saas.
Optimizing JD Edwards EnterpriseOne with Oracle IaaS
You can completely revolutionalize your business positioning through Oracle IaaS, including:
Rapid deployment in hours;
Greater business agility – Speed up your time to market;
Better use of resources – Free up your limited IT resources to focus on improving your business;
Lower capital expenses: Pay as you go.
Extending JD Edwards EnterpriseOne with Oracle PaaS
Oracle PaaS services can be used to extend and complement JD Edwards EnterpriseOne functionality. Quick provisioning of PaaS components allows you to rapidly implement transformative technologies, such as mobility and IoT.
Complementing JD Edwards EnterpriseOne with Oracle SaaS
You can also choose to complement your JD Edwards EnterpriseOne solution with Oracle SaaS applications, that offer best-in-class functional capabilities to extend your core JD Edwards ERP system.
---
Here's Ephlux and Oracle discussing and demonstrating how JD Edwards and a Field Service platform integrate and interact in an architecture that is IoT-enabled for a hyper-connected and almost entirely predictive and pro-active customer service.
Fill the form below for the webinar recording:
[contact-form-7 404 "Not Found"]
---
Croc's shoes invested in cloud technology over 4 years ago. Here's what they have to say: