October 1, 2013
Posted by:

admin

Category:

Blog
Using memory instead of disks has been in the data storage game for some time now – making access times and database requests typically much faster than they were ever before. Now, Oracle has qualified to run in the competition by enabling high performance processing for Big Data Analytics. Moving ahead with the ideas of creating purpose-built machines, Oracle has plans to dominate this escalating in-memory world of data.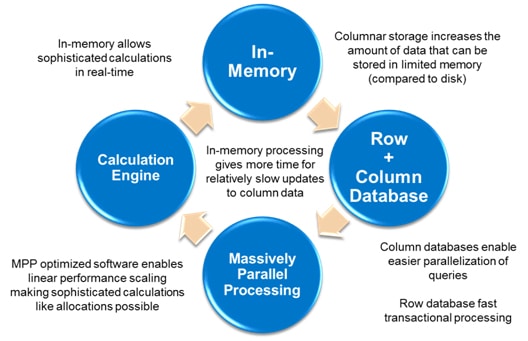 The in-memory option is a striking highlight for the Oracle 12c Database – providing a hundredfold improvement in analytic query speed and doubling the throughput speeds for transaction processing. Some of the advantages that come along with the in-memory option can be listed as follows:
Enable new business Insights
Promote Real-time Decision making
Speedier online transaction processing (response times)
Accelerate database Performance
Competitive advantage over others for data –driven decisions
And to add to the glory of it all, all that is required is a simple flip of a switch and there will be absolutely no need for changes to the existing applications –  with no need for changes to functions, no loading or reloading of data, and no data migration.
Oracle has launched a new server with loads of memory – making the input/output process faster and eliminating the need to grab data from separate storage drives.  Oracle's CEO Larry Ellison also introduced the Oracle Database Backup Logging Recovery Appliance, and of course, everyone's favorite ready-cloud service for backup and recovery. These 'hot from the oven' additions along with the in-memory option will make a dramatic presence in the 'Big Data' world.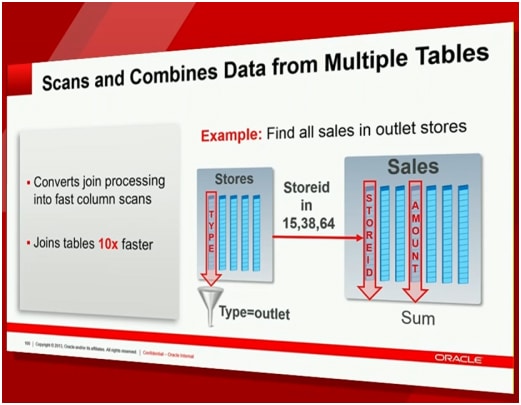 The in-memory database is successful in ramping up speeds – both analytics and transactions. By storing data in formats, rows and columns simultaneously, information is kept consistent as well. Oracle already had its traditional row-store of transactional data, and thus very little overhead is seen in maintaining the column store. A live demonstration at the Oracle OpenWorld Conference proved the in-memory option to have queried 7 Billion rows of data compared to the 5 Million rows processed in disk-stored data.
Oracle's Database In-Memory option will help customers accelerate database performance for analytics, data warehousing, reporting and online transaction processing (OLTP). Oracle's unique in-memory optimizations will successfully enable real-time ad-hoc analytics on live transactional data while also accelerating OLTP. The best part being that all of Oracle Database's leading reliability, scalability, availability and security technologies will work transparently with Oracle Database In-Memory Option.