September 27, 2011
Posted by:

admin

Categories:

Blog, Search Marketing, Uncategorized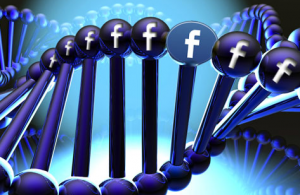 The social giant has banged again in the social media industry last week during F8 developers conference at San Francisco with a launch of complete new user profile calling it Timeline, now your Facebook profile is not similar in any way to how it used to be, Mark Zuckerberg said at the launch of new Timeline at F8 conference;
" I want to start out talking about the profile. People feel an intense ownership over the profile. Everything about you. Millions of people have invested a ton of time on them. Our job is to make them the best way to share and express who you are"
While expressing more about what is this new Timeline, Zuckerberg defined it in a single line "The story of your life" and yes, it is certainly. The new timeline really displays your whole life on your profile, from the day you have join Facebook to till now whatever you have shared, posted and liked on this platform it's there on your timeline.
Almost every user is waiting to see their profile having this new timeline but when will they have it, the answer is really soon because at the end of the conference Timeline Beta has already been launched which means this is not currently for everyone and is currently used by limited users and developers' community on Facebook.
As I have activated mine very next day of the conference let me share to those who are still waiting, some interesting things you will find in your new timeline, the first change you will see will be a Cover Photo on the top of your profile page (Timeline), this cover photo is to express who you are and that will appear as a banner on the top of your page, the next thing you will notice that all the right column tabs and navigations are beautifully moved to the center of your page i.e. friends, Photos, likes and apps you currently see in the right panel.
On the top-left you will find a timeline from "Now to Born", this is the real concept of this timeline" The story of your life". By clicking on these years and months in the timeline you can explore your past activities you have performed on Facebook and not only view them but add/manage more Life Time Events, like I managed my photos, videos and posts of when I traveled to different cities, my first job, relationship status and other life events I had shared earlier on my profile, now they are appearing in more organized and beautiful pattern just like a scrap book of mine with all the moments collected and complied beautifully in a perfect order.
Definitely there're something more that I am leaving for you to explore yourself to enjoy looking and managing your new profile, do also re-check your profile privacy setting once you will get the Timeline activated to keep your moments limited to your social circle.
Take a look on new Timeline here
How do you feel about the recent changes and development on Facebook, Is it another step to take lead over Google+ and other emerging platforms?