September 4, 2017
Posted by:

admin

Category:

Blog
Millions of customers worldwide face an issue. The appliances and machines that we so badly depend on – betray us. And it's not their bad because the machines are serving us day in and day out – at just a click or a push.
It's the service that needs over-hauling. The customer service in today's world has to be connected, predictive and proactive by integrating the CRM and Field Service to the exceedingly intelligent consumer appliances.
Read on about a friends' tale on a pretty hot day in No-innovatown.
Betty had just walked up next door, to her friend's place to enjoy a chilled drink with some hot gossip – an afternoon thing they did often.
Betty: Hey Katy! Isn't it awfully hot tod..? Whoa, you're drenched ..!
Katy : You couldn't be more right about awful and HOT. My Air Conditioner gave up on me last night and I've been waiting for the technician to come fix it.
Betty: You should have come over. When is the technician supposed to show up?
Katy: Shortly seems like forever in this heat! It's been hours! I have to be here when-so-ever he plans to arrive- and there's absolutely no way to track him. The company seems to have no clue either.
Betty: Talk about connectivity! Did you tell them what went wrong?
Katy: I haven't the foggiest! He better bring in all the necessary tools.. and fast! I'm melting here!
This is just another customer service story, with customers expecting field technicians at their doorstep right when their appliance breaks down.
Today, to make everyday so pretty for customers so as to win their loyalty, organizations need to innovate above, beyond and through! An innovation that actually breaks barriers – a beautiful marriage between the appliances, the service centers, the support, the organization and the customer. Now, that rings a bell!
So, what's holding up the line?
For a company that's regularly installing several thousands of air conditioners, the band of customer service grows with it. Along with the great promises in their relationships (the guarantees and the warranties), come the grave responsibilities of satisfying the customers, but also keeping in mind the company's profitability.
When a customer calls to lodge a complaint, the service request is logged and a technician is assigned the task. Sounds sweet, but this reactive and manual approach puts a blind spot on principal factors such as:
Skill Set
The registered complaint has no details about the accuracy of the issue, the level of the problem and the requirements to perform the repair/ replace. So,

• Which technician to dispatch?
• What tools/spare parts are required?
are all unformulated choices.
So, we can't be sure if Katy's issue will be resolved in just visit. My guess: the situation will definitely be up the boiling point by then.
Time Travel
The time involved in customer service is quite crucial. The task needs to be done without wasting customer's valuable time while utilizing manpower efficiently. It is essential to consider the following:
• The location of the customer – to ensure minimal travel time
• Time required to resolve the matter
• Proper scheduling to avoid overlaps and delays
• Evaluate possibilities of remote resolution
It's possible that the technician is due anytime at Katy's place, but another issue elsewhere is keeping him up. She doesn't care how far the technician has to travel; she just wants to cool down – pronto!
Here is where the unison comes into play. Connect the sensors in the Air conditioning units to a cloud-based management platform –  thus predicting any issue beforehand – and trigger the service request proactively on your CRM and Field Service scheduler and dispatch solution. The realization of IoT integration with existing business operations is how innovation breaks barriers.
So, if Katy's aircon had pre-emptively sent an update message to the cloud system, a check could have been made remotely to evaluate the issue and fix it before it would crash.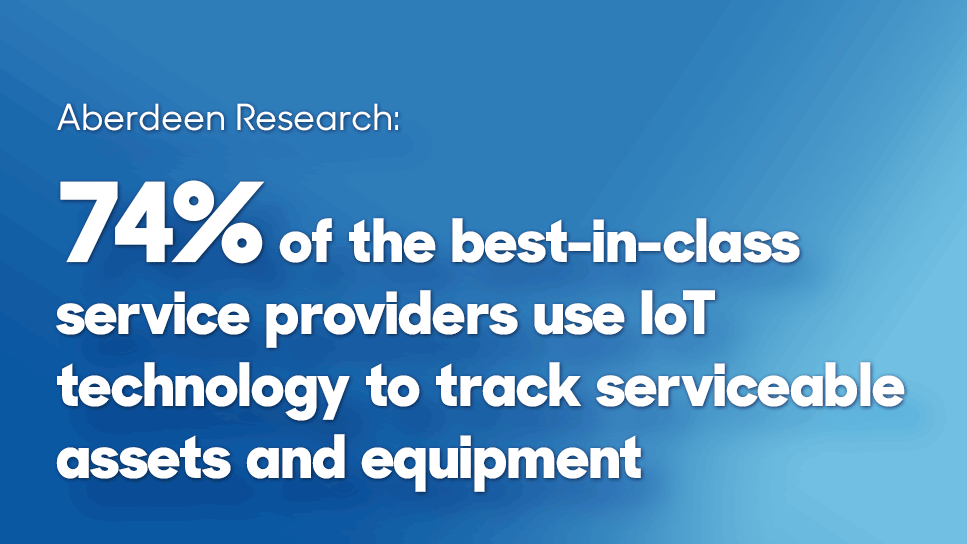 Streamlining the solution
With the stage set to integrate the new IoT concept into the existing up and running apps and operations, the script required some proof-reading before the play began:
• How should the new star, the IoT, be introduced without disturbing the current show?
• How will the sensor data, and the existing ERP and CRM systems can integrate and co-exist seamlessly?
• How can the recent exposure from the connected Air-conditioning units be handled?
• What steps can ensure technician and repair cycles productivity?
The Future is NOW!
Now that the basic plot is set, and ready for action – let's look at the end-to-end integrated process.
The Oracle IoT Cloud Service receives the status update from all air conditioners via their prototype sensors. Of course, the data stream is processed such that the devices needing attention are handed priority and processed first.
So, when a data stream detects a glitch, a business rule automatically starts a manifold of actions across multiple enterprise systems. The air conditioner's serial number from the data stream in the Oracle Service Cloud supplies the owner's warranty details.
The Oracle Field Service Cloud then issues a service request via a mobile app to the service technician in proximity to the customer. After the repair, the Oracle ERP system is updated for the replenishment of spare parts used.
Now, isnt' that the kind of chemistry that we were looking for?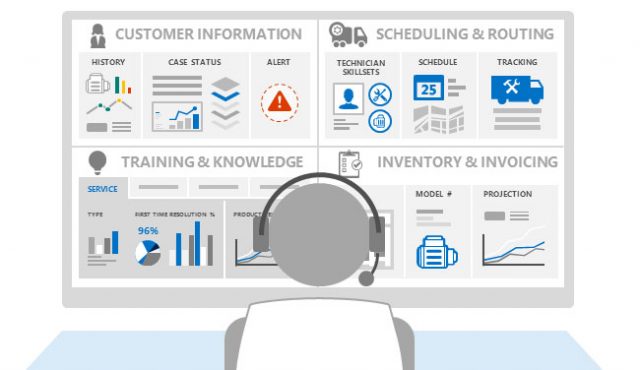 A Box-office Hit
With the current operations streamlined, services were improved and costs lowered. Connected seamlessly and across the board, the solution provides the following highlights:
• Predictive maintenance: Preemptively, the sensor data seeks a stitch in time so that timely maintenance can prevent breakdowns
• Improved product selection: With so much data streaming, an analysis can quickly identify the longest mean time between failures (MTBF).
• Remote service: Online or remote troubleshooting pitch in for customer satisfactions and profit margins.
• Usage-based billing: With pay-as-you-use, clients are happier
• Improved productivity: With scheduling and appropriate assignments, technicians work better, travel faster between visits and eliminate multiple-visits.
Oracle IoT Cloud Service
This enterprise IoT platform is ideal to connect analyze and integrate IoT data. With certain pre-built applications like Asset Monitoring, Oracle and Ephlux help to expedite IoT deployments.
Oracle's cloud-based platform ensures secure connectivity and with real-time analytics, the sensor data triggers the appropriate data stream and gets the service in motion. REST-based APIs are employed for the seamless integration.
Business rules define what actions should be triggered in the other enterprise applications through REST-based APIs, which also includes issuing of service orders, and requesting additional spare parts.
Turning Ideas into Reality
With Oracle's Device Virtualization tool, integration with other enterprise applications and IoT application development is made easier.
For a successful implementation, it's critical to build and test the IoT applications using the virtualized sensor data without engaging scores of air conditioners. So, by building a software equivalent of a connected device, a virtual simulation can be achieved. Dozens of prototypes such as these can then send sensor data with respect to proper and malfunctioning behavior, simulating different air conditioner models. The number and activity can be tweaked to represent more customers or varying levels of issues.
---
Reach out to discuss how Ephlux is helping companies connect their field service with IoT:
[contact-form-7 404 "Not Found"]
---
"An important benefit is that a business can incrementally invest and gain business value from just a small incoming volume of telemetry data. Simply starting by augmenting current reactive customer service models helps drive efficiency that can then be further expanded to develop new revenue generating service offers, like proactive and predictive customer offerings," explains Shon Wedde, senior director of product management for Oracle Service Cloud.
Companies need to use their own devices to turn knowledge into value. It's time to recognize that the machine knows more than what we give it credit for. With Oracle's IoT Cloud Service, organizations can drive actions and gain data-driven insights and deliver services faster and with lesser risk.
Don't Sweat – we have your back!
Also, with customers like Katy who just can't stand the heat, it's always best to have the appliance connected to your enterprise apps to be able to tell them "Don't sweat – we have your back"