November 10, 2009
Posted by:

admin

Categories:

Blog, Career Growth, Communication, Corporate Culture, Enterprise Agility, Human Resource Management
Team building is an important factor in any environment since it plays an essential role towards the overall organizational performance. It focuses on to get the best out of the employees by working closely with each other towards the accomplishment of 'combined tasks'. It is highly imperative for the management to communicate its importance to the employees working in teams. This way, employees can learn a lot from each other's experiences as it also ensures self development.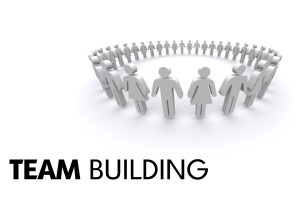 When it's functioning appropriately, it can gain positive results but when there are certain problems/issues like conflicts of interest, then it not only impedes the group's performance but also affects the overall organizational productivity.
For this reason, team members must be selected carefully; management should communicate goals/performance expectations to them on a regular basis, develop suitable chain of command and establish team norms. These are few fundamental things (among many others) that need to be done in order to be productive. Moreover, the overall team's productivity can be improved further by identifying its strengths and weaknesses, giving more emphasis on 'we' than 'I', improving communication and motivational level, encouraging employee inputs as well as giving time to time honest performance feedback.
Kindly share your opinions/suggestions on what can be done further to unify the efforts of the team members for the purpose of gaining better results? Most importantly how do you permeate your team's mindset, prioritizing 'we' over 'I'?