What's new in Swift Release 23 in March?
Swift Release 23 – March features the following capabilities:
Enhanced Search Criteria Designer
With this release, users can have a better visual indication when selecting a variable as compared to a static value for Default Values in Search Criteria Designer.
This means that users can now quickly identify which values are dynamic and which values are static, allowing for more accurate and efficient searches.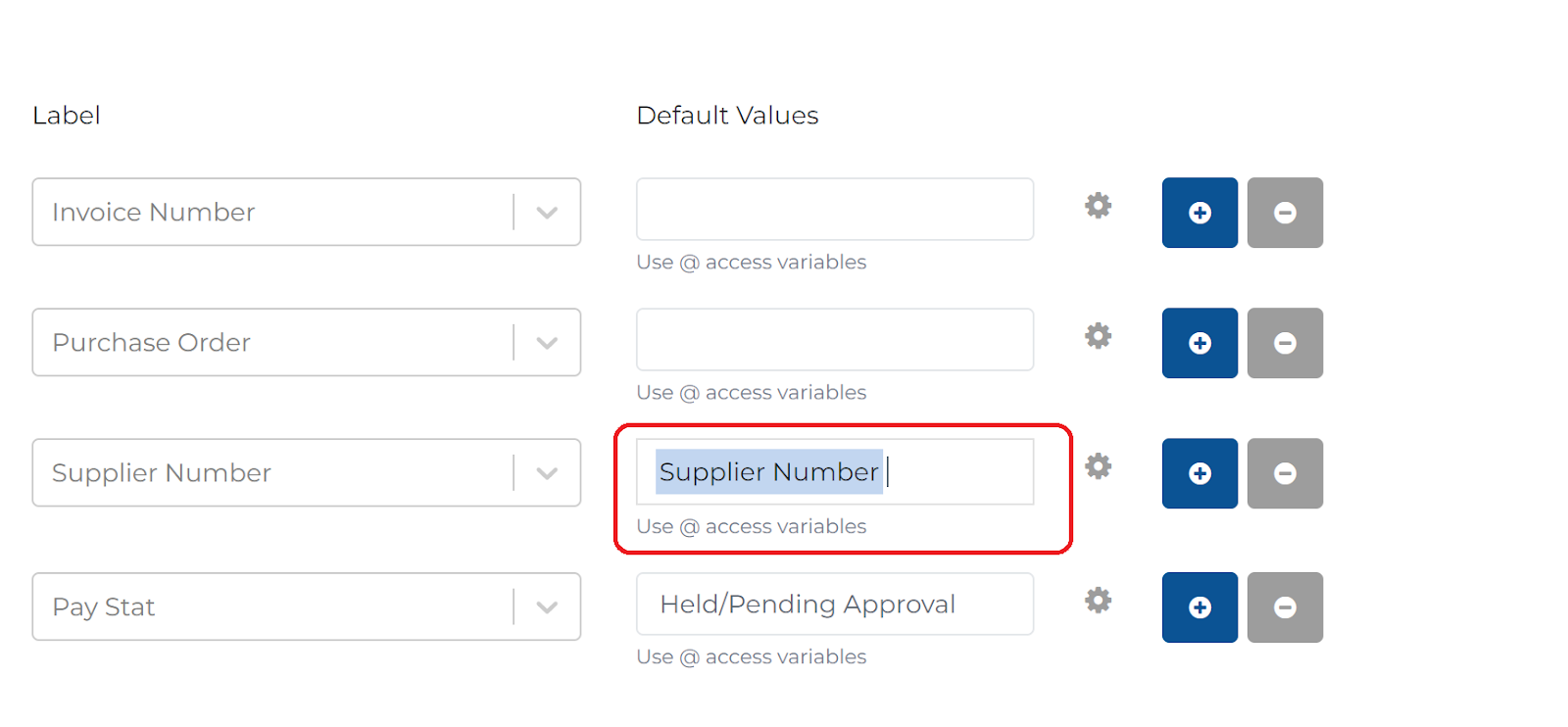 With this release, Grid Designer allows you to change the order of the columns by using a simple drag and drop. This provides them better control on what fields to highlight for the end-users.
This new feature makes it easier and faster for you to help users visualize the key data, improving productivity and the overall user experience.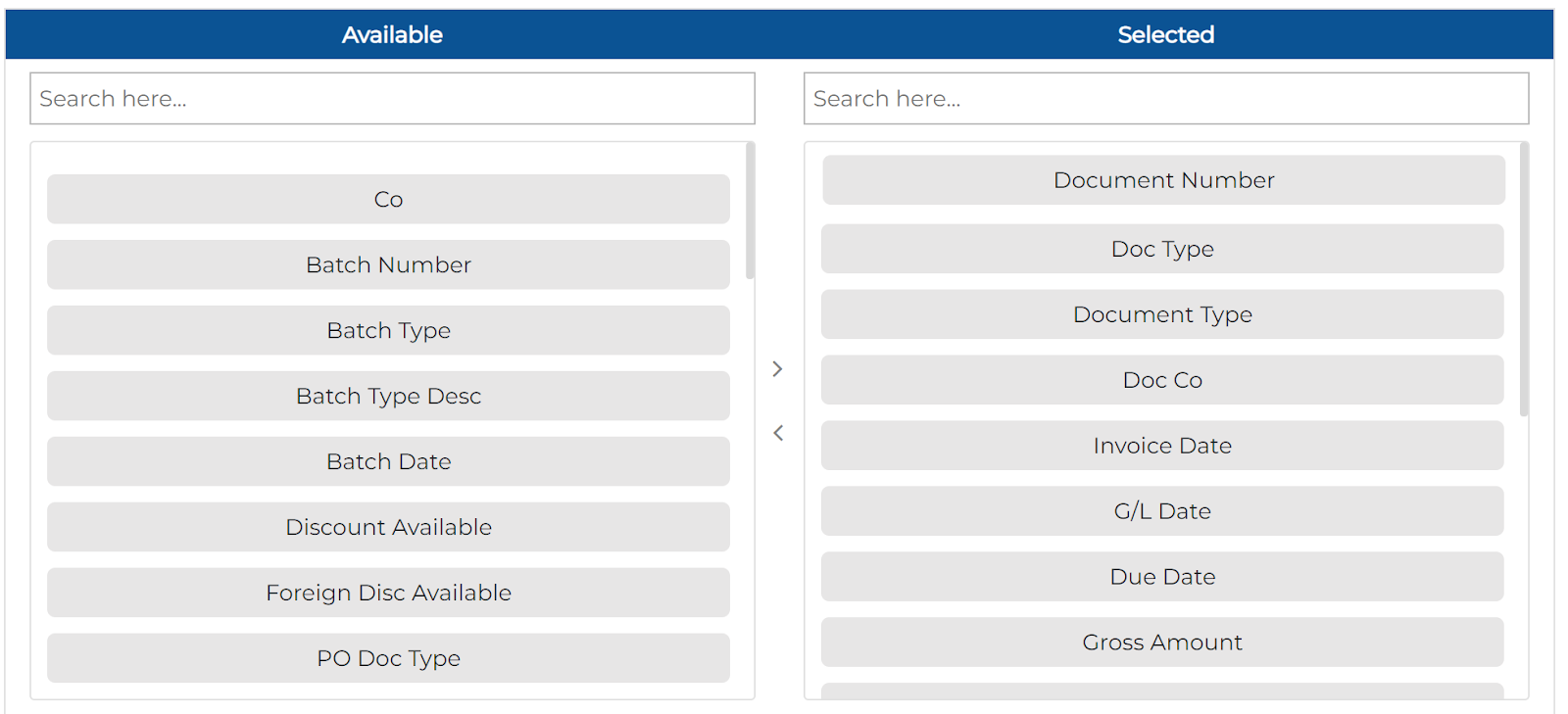 With this release, you now have even greater flexibility and control over the app design process. Now you can map any of the Action Headers to a custom script.
The script option in the header action section allows you to add custom code to the apps, giving you the ability to implement advanced functionality and features.
This new option expands the capabilities of the platform and enables you to create more complex and sophisticated apps.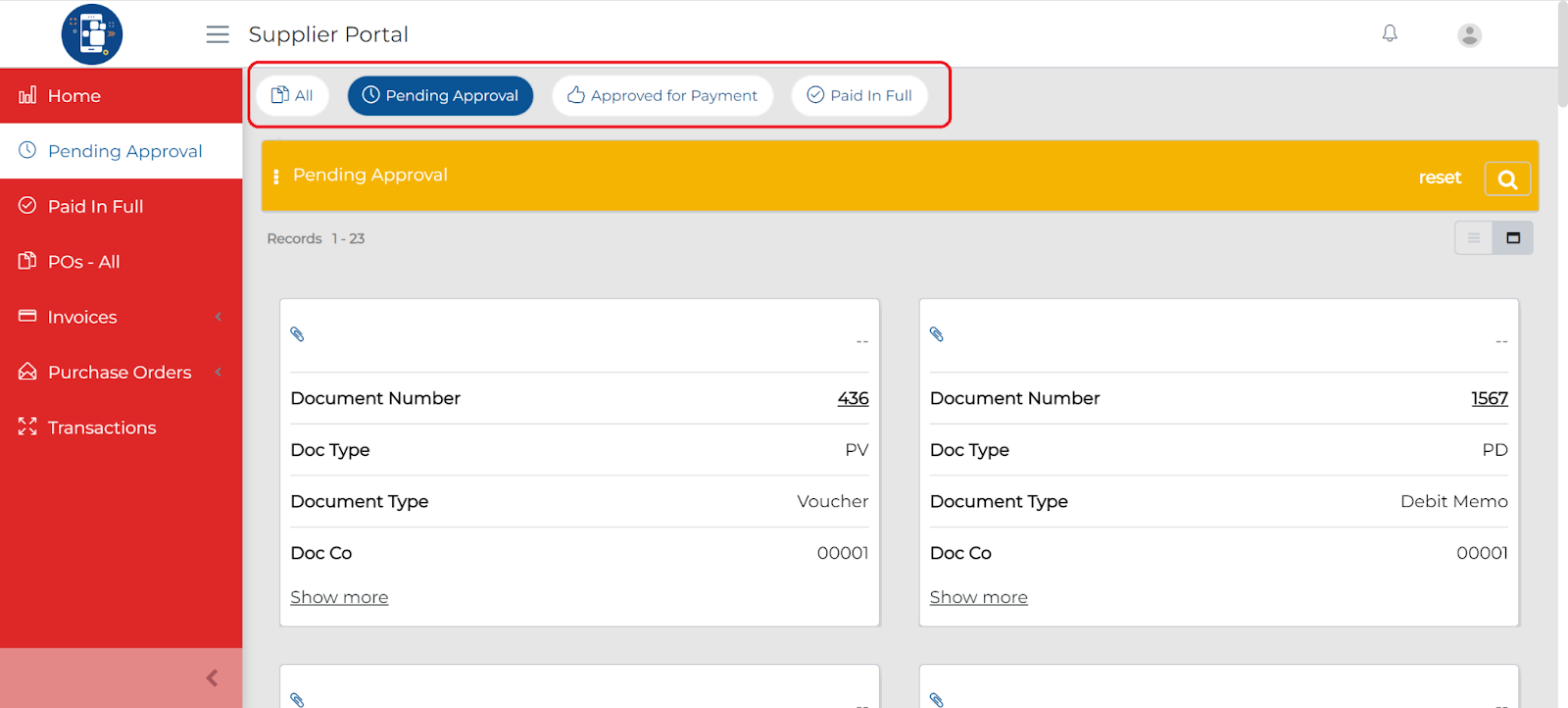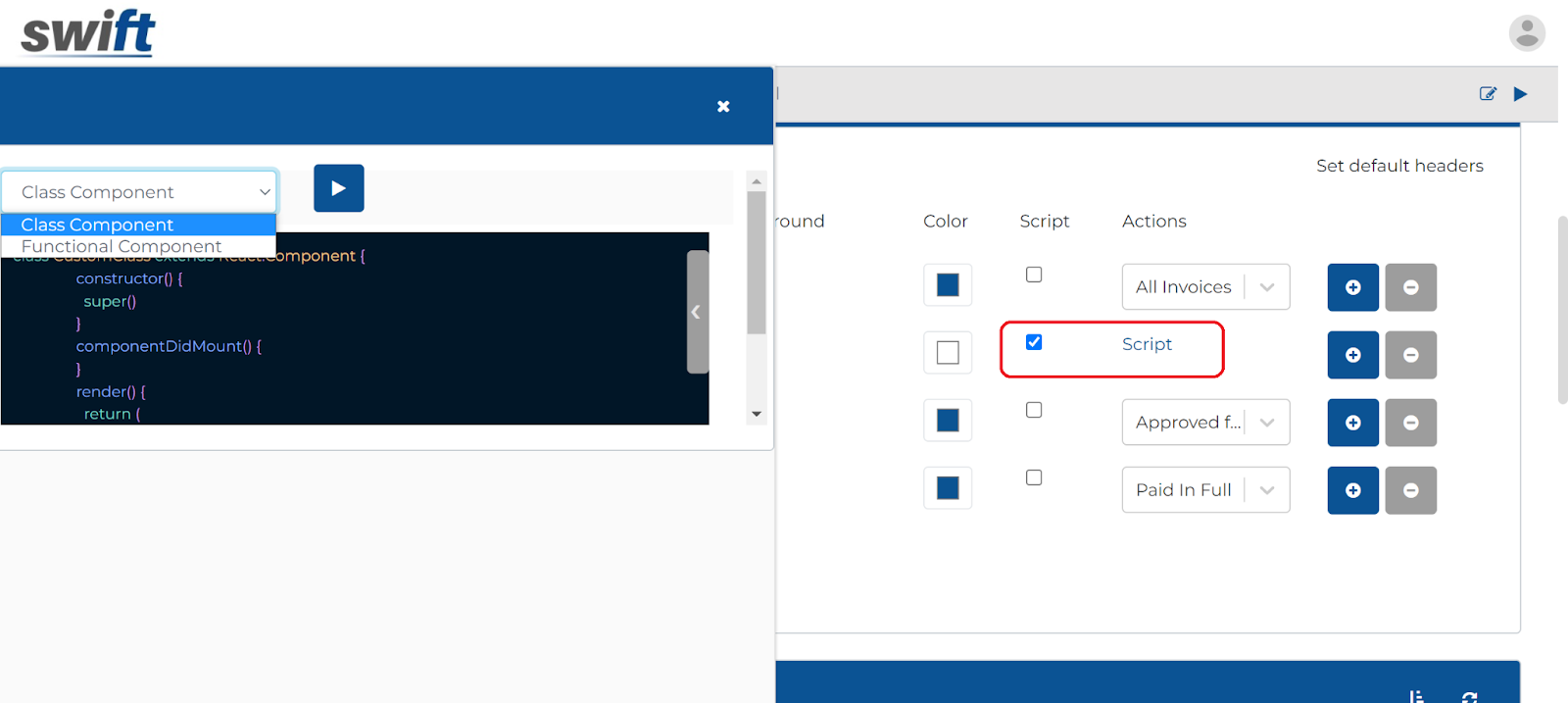 Enhanced Card View Layout
With this release, you can now create even more customizable and visually stunning apps. The transparent background feature in card view allows users to remove the default white background of their card components, creating a seamless and transparent effect.
This feature provides a range of design possibilities and enables users to create truly unique and visually appealing apps.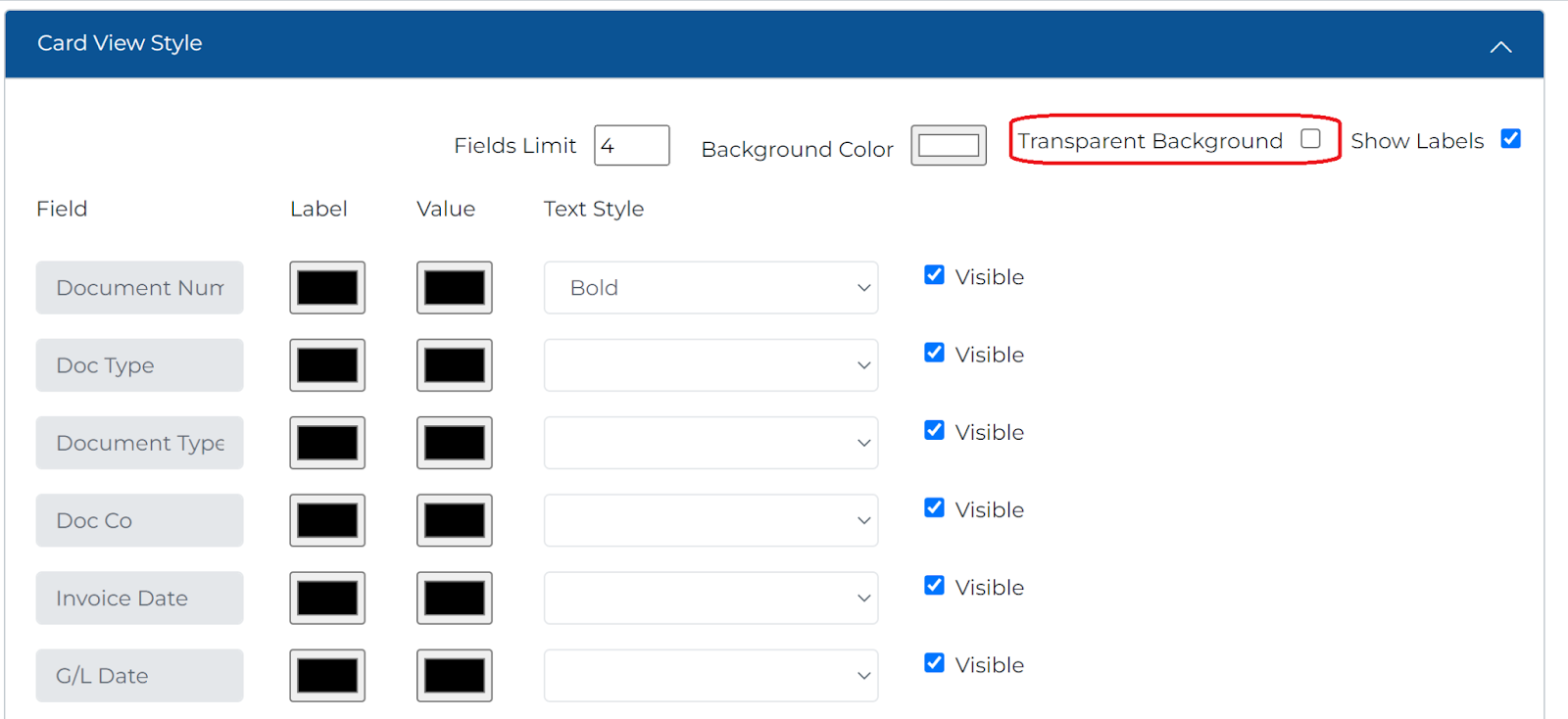 Improved Landing Screen Portal Experience
With this release, you can create a stunning and customized portal experience that perfectly matches your brand and design aesthetics.
The improved landing screen portal experience allows you to customize the background image and color, as well as the navigation bar color. This means that users can create a visually striking portal that grabs the user's attention and keeps them engaged.
With this feature, users can easily add their own branding elements, such as logos or background images, to their portal, creating a cohesive and professional look and feel. This feature also makes it easier for users to navigate their portal, improving the overall user experience and making it simpler to find the information they need..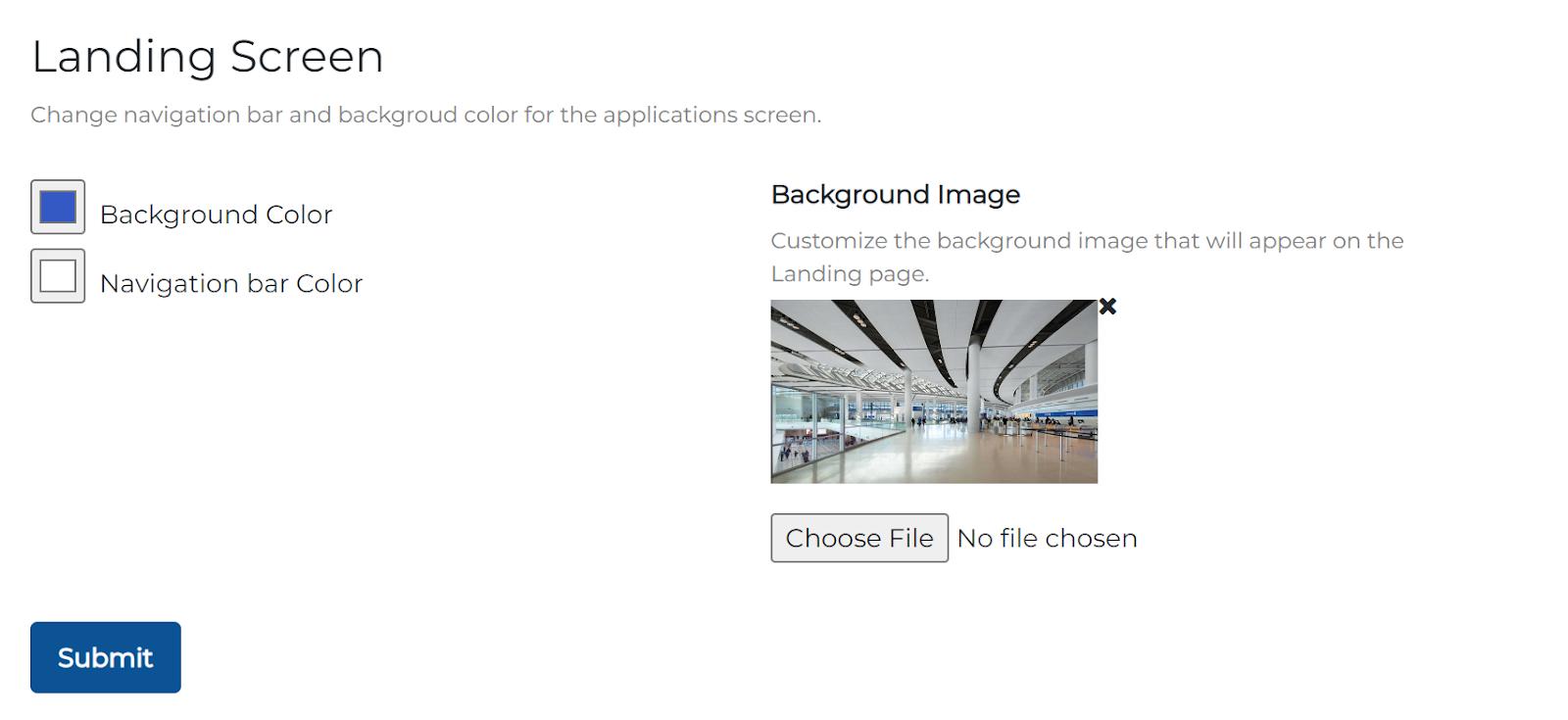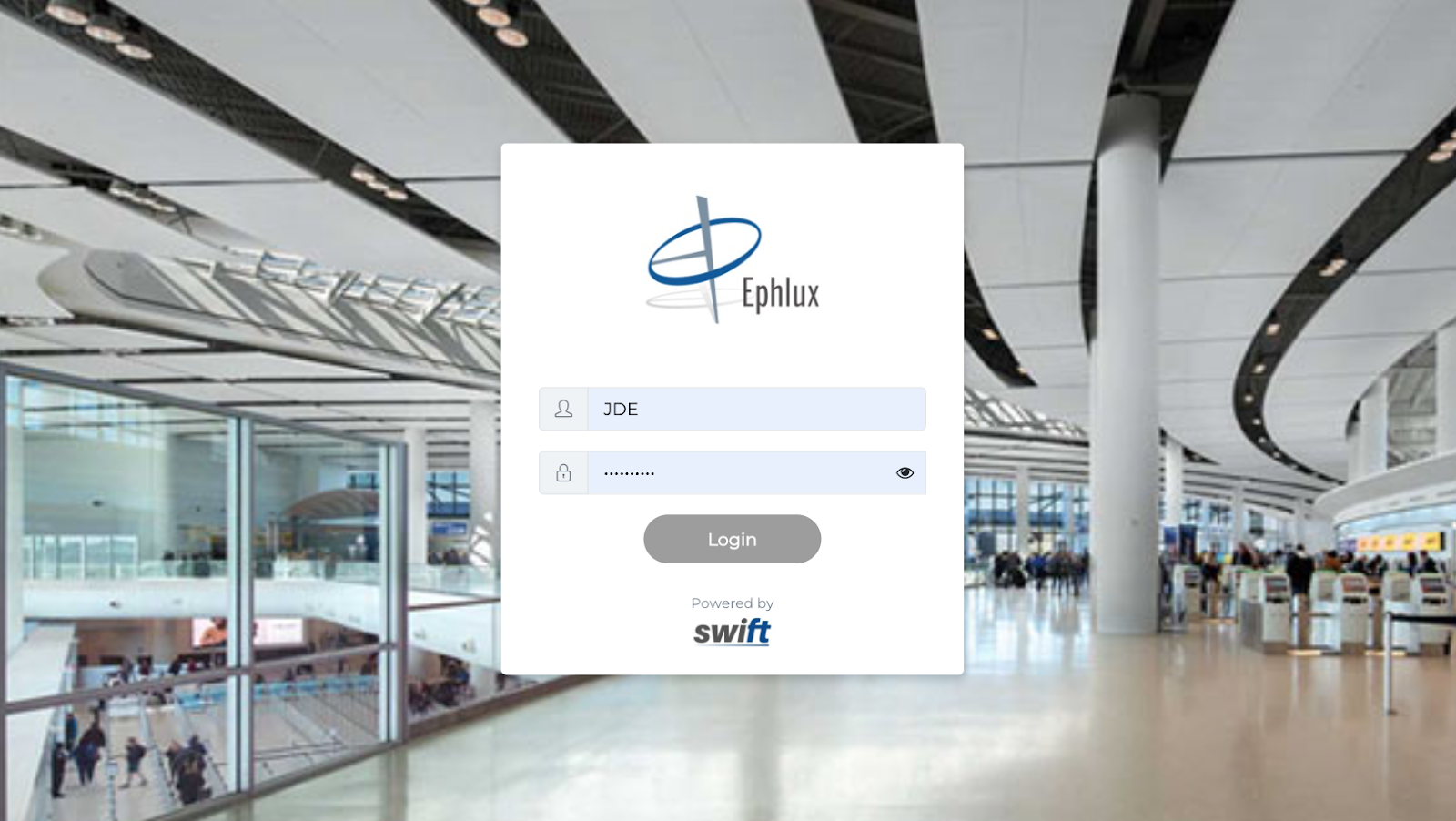 With this release, you can now take your forms to the next level by customizing the background color and image. Whether it's a Find n Browse Form, View Action Form or Entry Form, you can easily change the background to match your branding style, or theme.
Select a warm friendly background image, or you can use your own custom background that matches your forms' needs.
With Enhanced UX on forms, you have the ability to create visually appealing and engaging forms.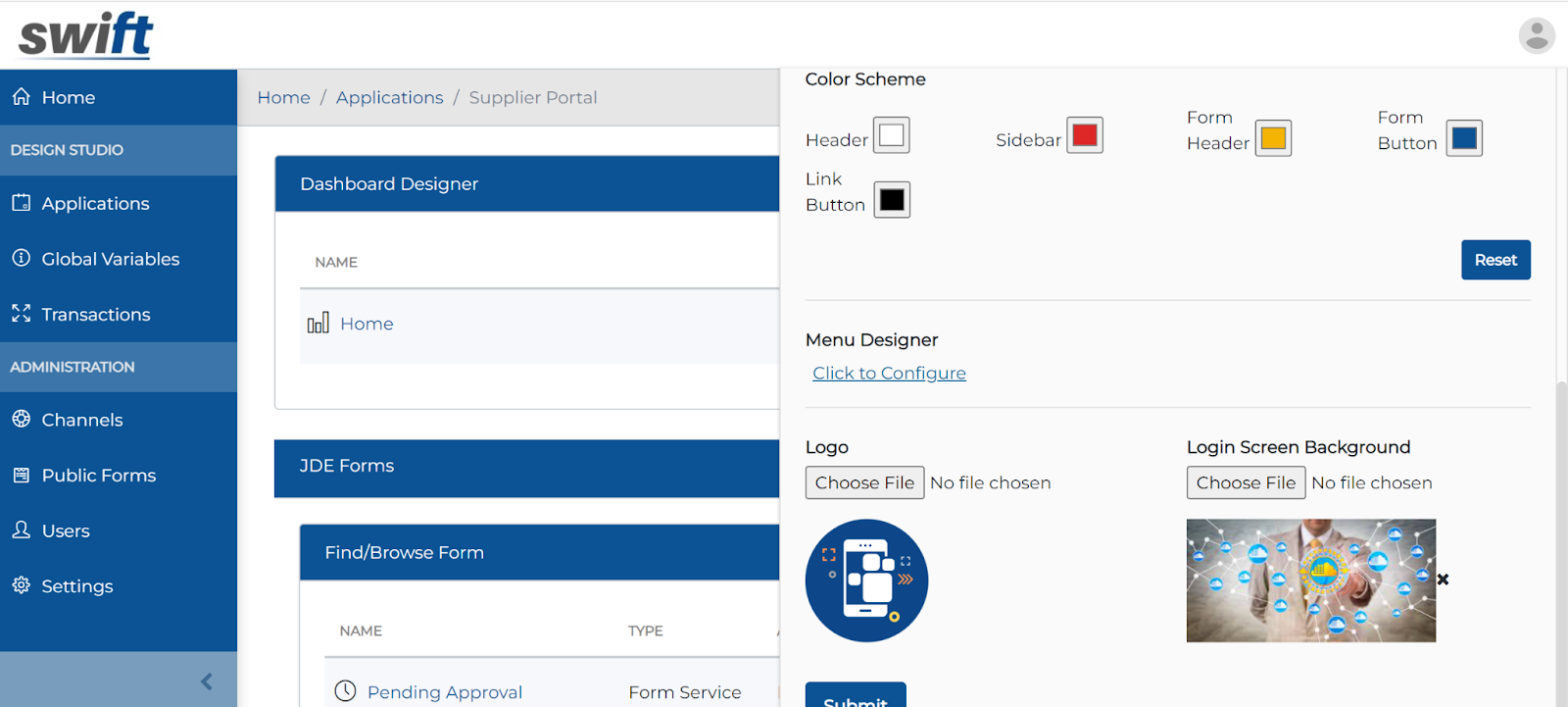 Tag Control Enhancements & Merged Attributes
With this release, you can now use an enhanced tag control feature that will allow you to easily manage and organize data by assigning relevant tags to each element. This makes it simple to filter and sort information, creating a more efficient and streamlined workflow.
Select a datasource for additional description for the tag control. By simply tapping on the "select datasource" option, users can choose the multiple or same field option to provide additional information to the end-user and streamline the workflow.
In addition to this, we've also added a merge attributes feature – a powerful tool for combining and manipulating data. With this feature, users can merge attributes from multiple sources, making it easy to integrate data from multiple forms, tables and views.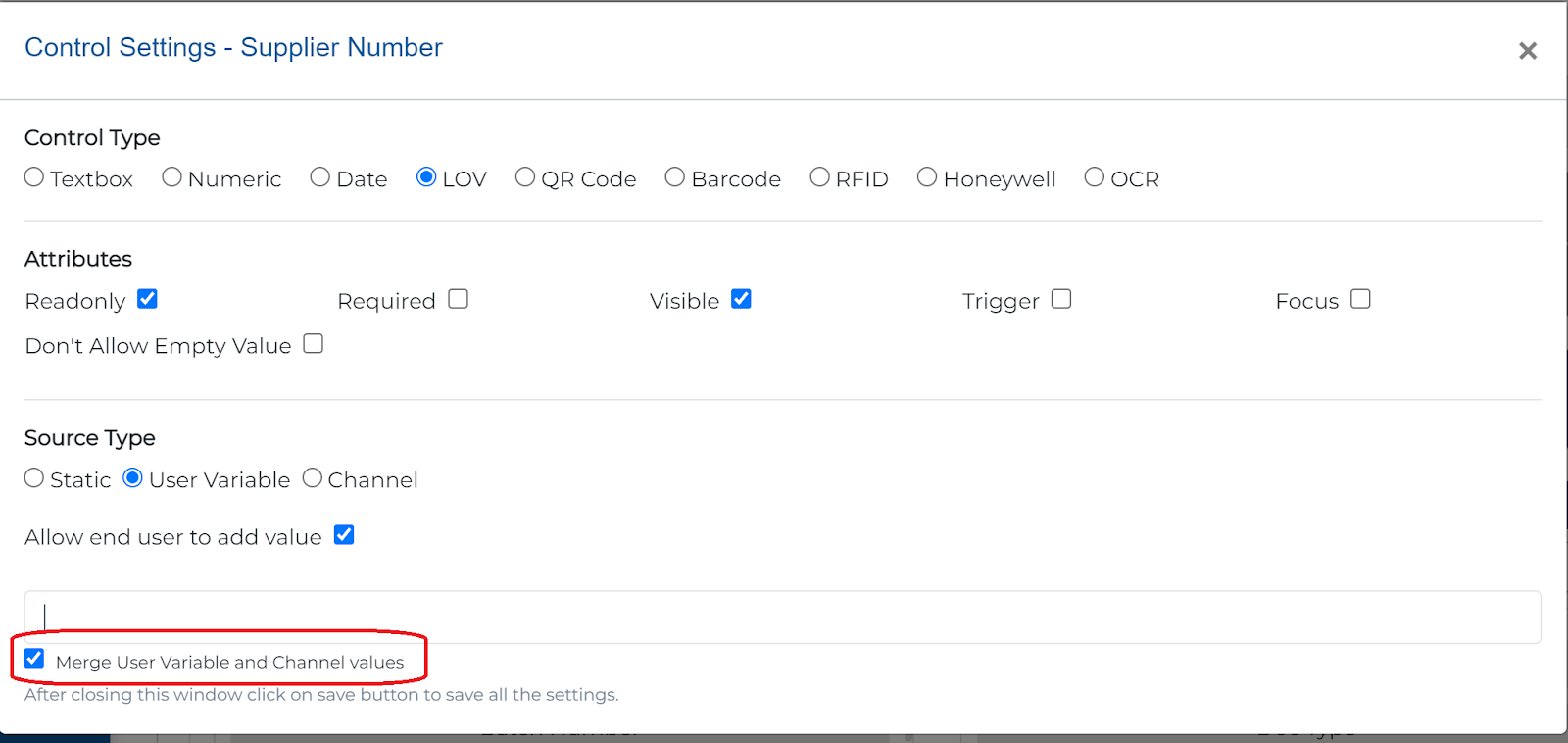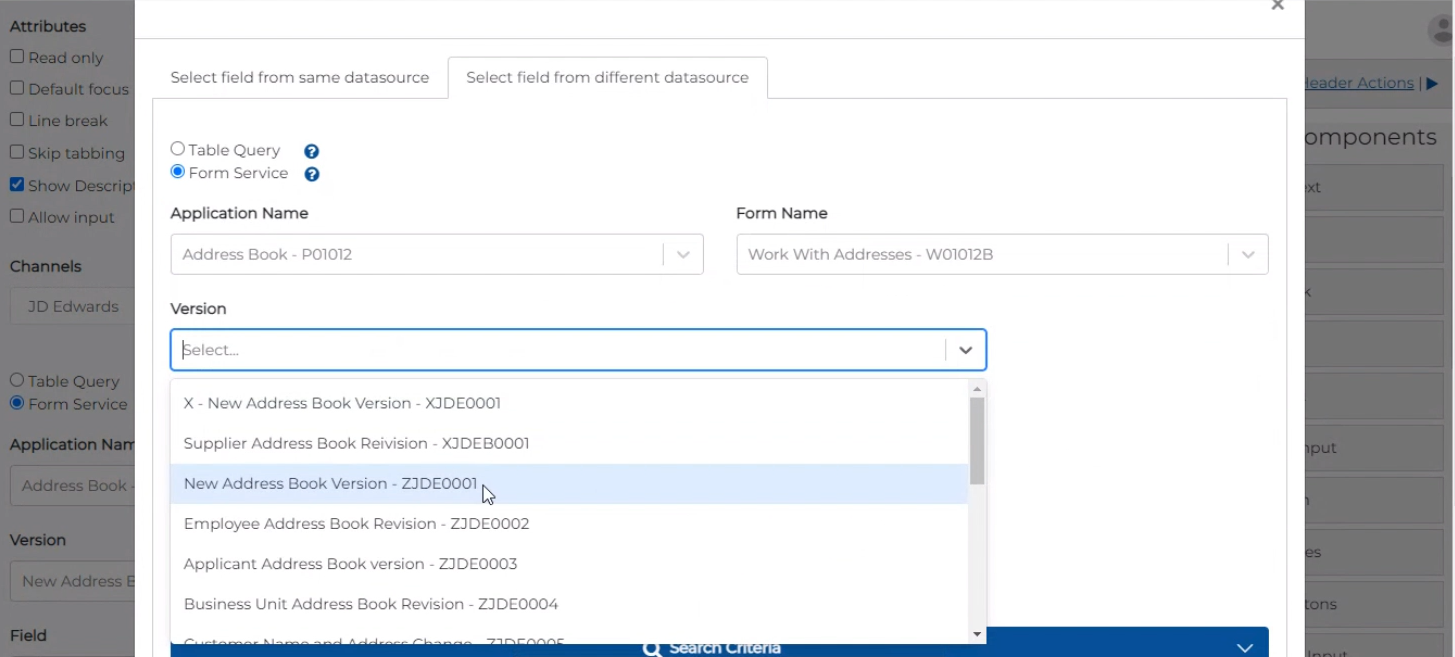 Together, these new enhancements make the Swift platform even more powerful, providing you with even more control and flexibility over your Swift apps and portals.
The ability to create "disposable" experimental processes and apps opens up the untapped potential of the enterprise to address business problems with an unprecedented agility and positive innovation energy.
How Swift provides the game-changing capability?
Most low-code, no-code platforms evolved as the next-phase of the original development tools, built a decade or two ago, and still follow the same development mindset in their DNA. Although they've tried their best to make them easy for the business analysts and the users, majority have fallen short.
To bring about the real paradigm shift and benefits of a low-code/no-code platform, a grounds-up rethinking was required to work at a meta-data level, and incorporate at the core of the architecture, the latest and greatest advancements in web and mobile technologies, integration, security, analytics and cloud-based server frameworks. 
Get Started
 with
Swift
Sign up for Swift Start and get a fully functional Swift instance, pre-integrated with a JD Edwards demo instance. You can explore the pre-built apps available on Swift App Store, customize them or create your own from scratch and share them with your peers.
Join Swift

Online Training

Join us for the Online Training and learn to design, build, deploy and launch mobile and web apps in a matter of minutes, and how they are automatically integrated with JDE applications, orchestrations and databases without the need to write a single line of code.
Get

Swift

Certification

Swift Certified Consultants are responsible for designing, developing, launching, extending and managing Swift applications. Join some of the most innovative and reputed JDE professionals in the industry by getting your Swift functional or admin certifications.