What's new in Swift Release 22 in August?
Swift Release 22 – August features the following new capabilities:
With this release of Swift, users can also enable search option based on RFID tags.
Simply select the RFID option from the search criteria of Find Browse Form and RFID button will appear next to your search field in end-user form.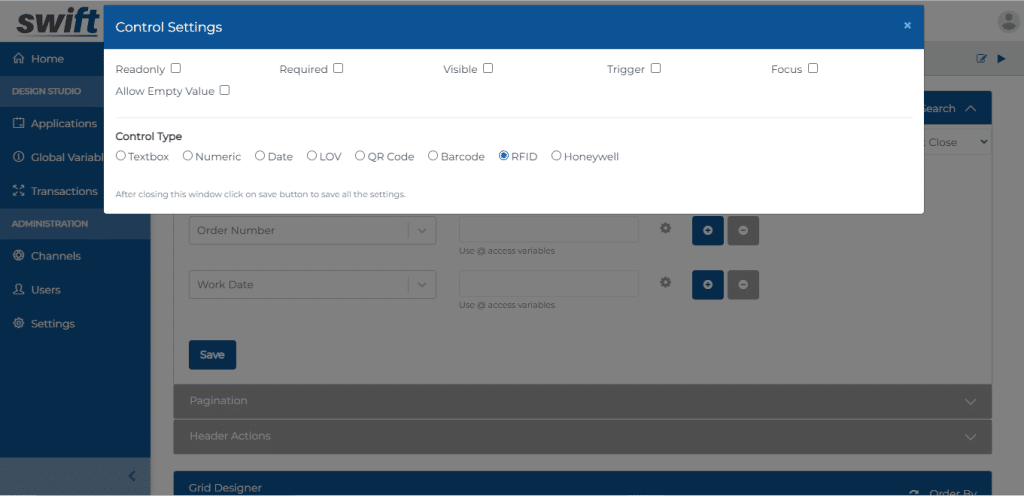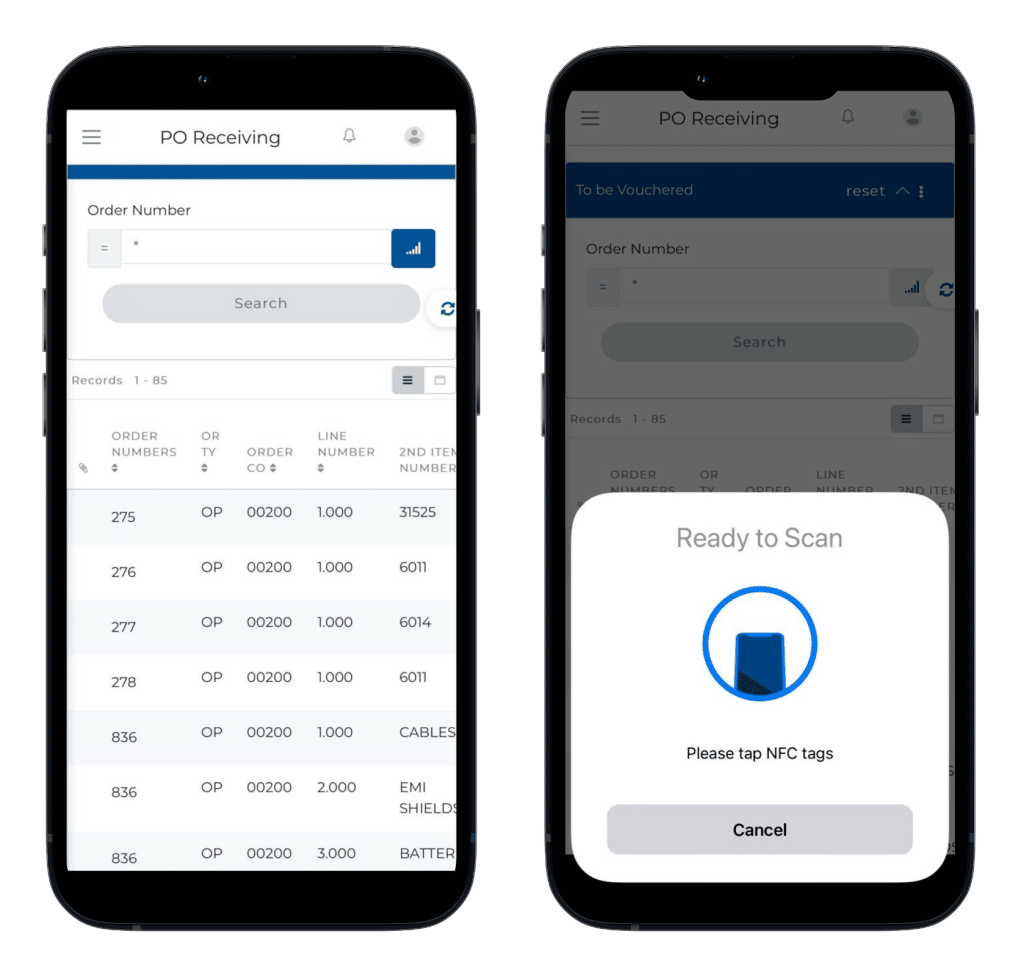 Find and Browse Form can fetch data in LOV directly from JDE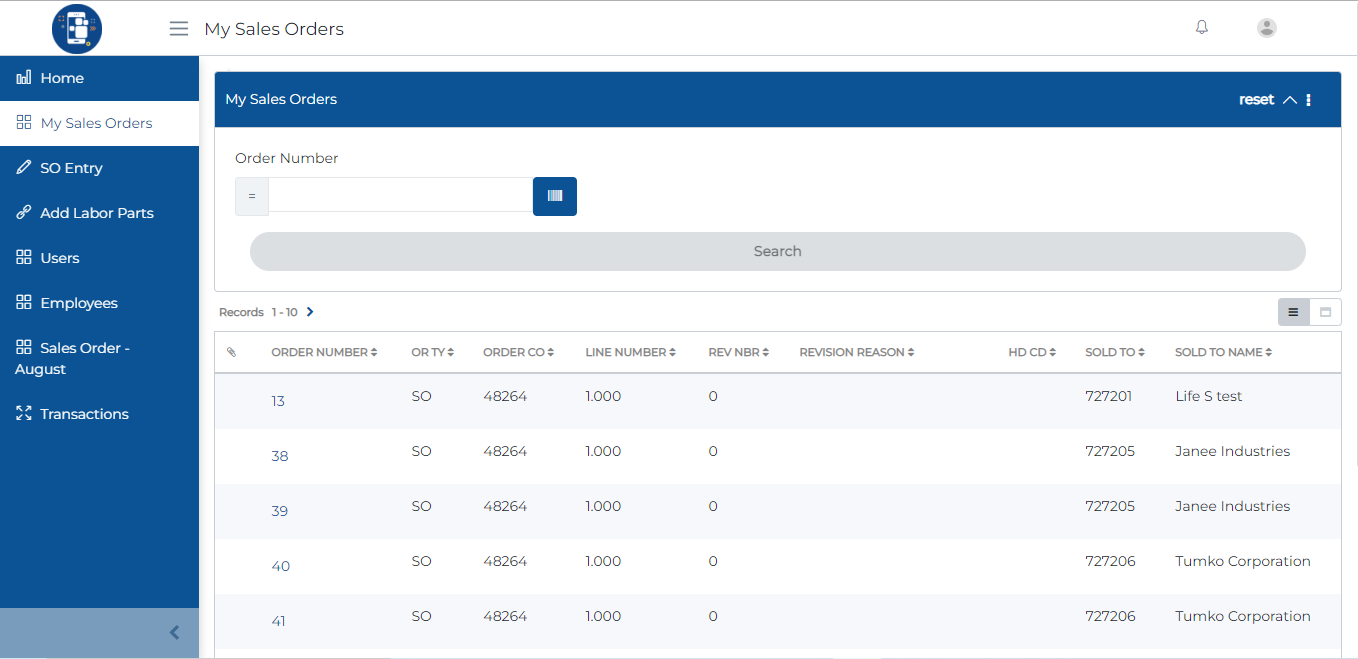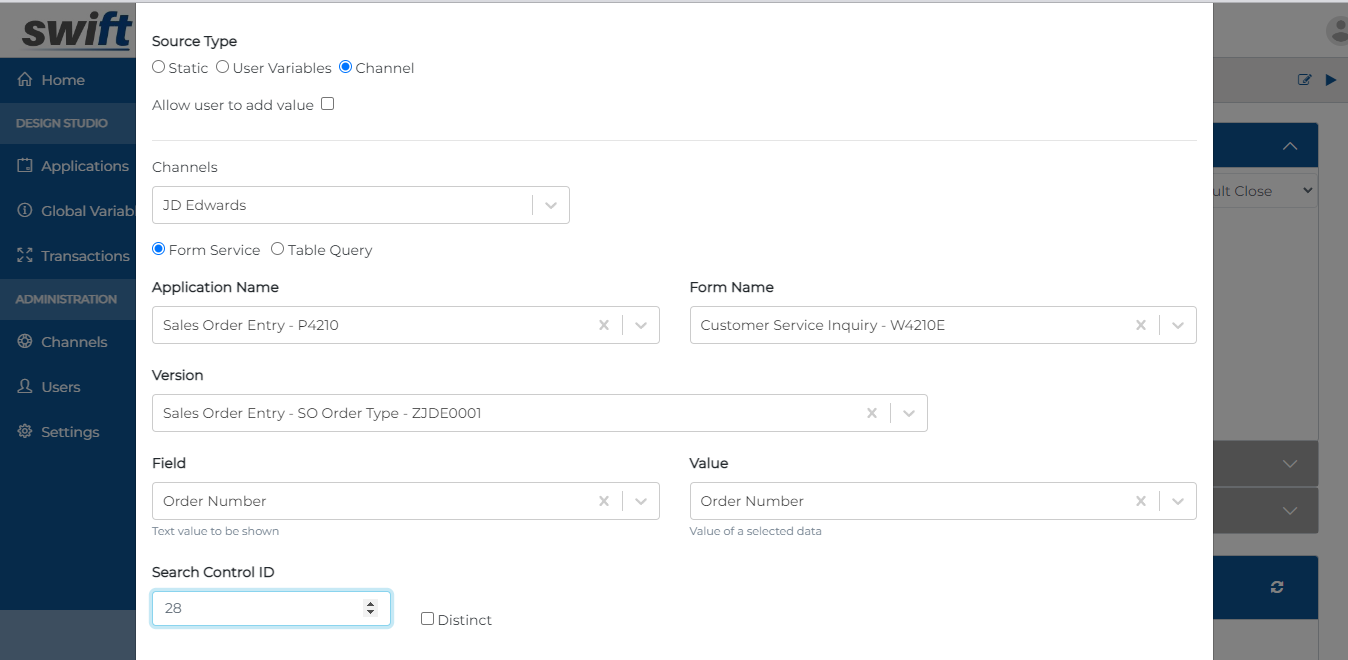 With this release of Swift, users can fetch data in LOV of Find Browse Form directly from JDE. Simply click on the Channel option, enter the application details and press the populate button.
You can also filter out the entries in the Find Browse form using a barcode scanner. Click on the magnifier in the end-user form and a barcode button will appear next to the search field.
Extensive REST Support at Root level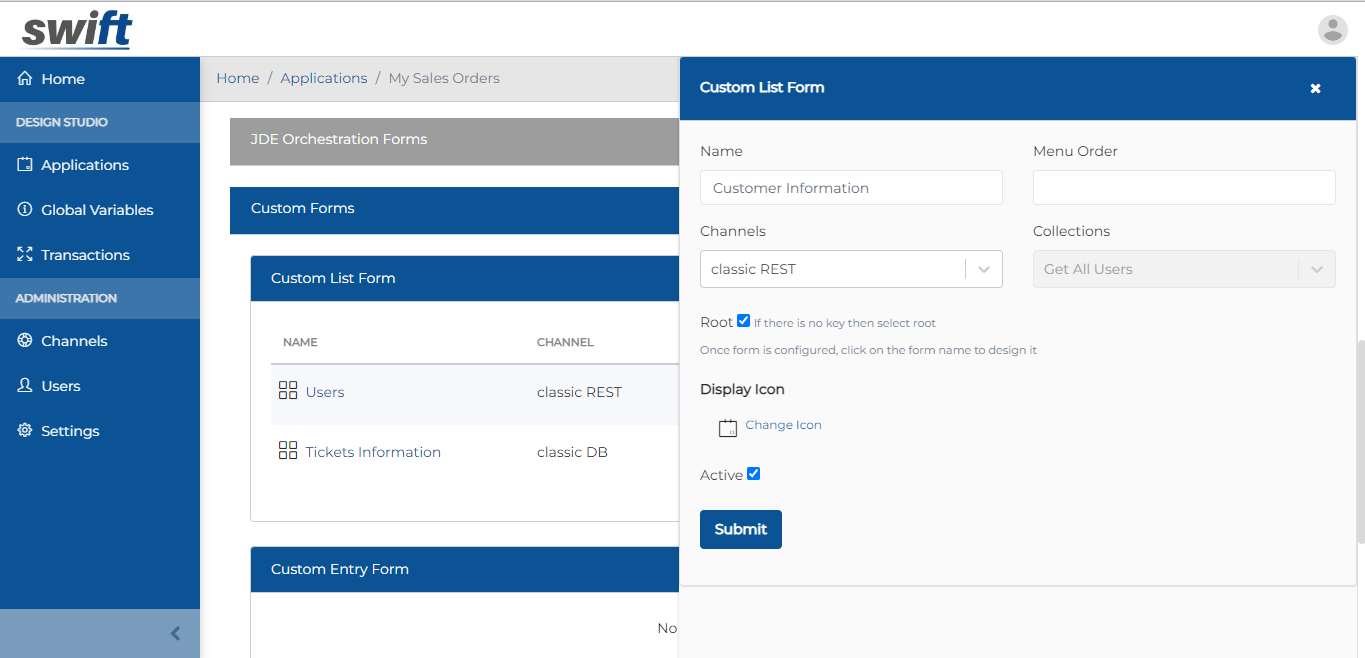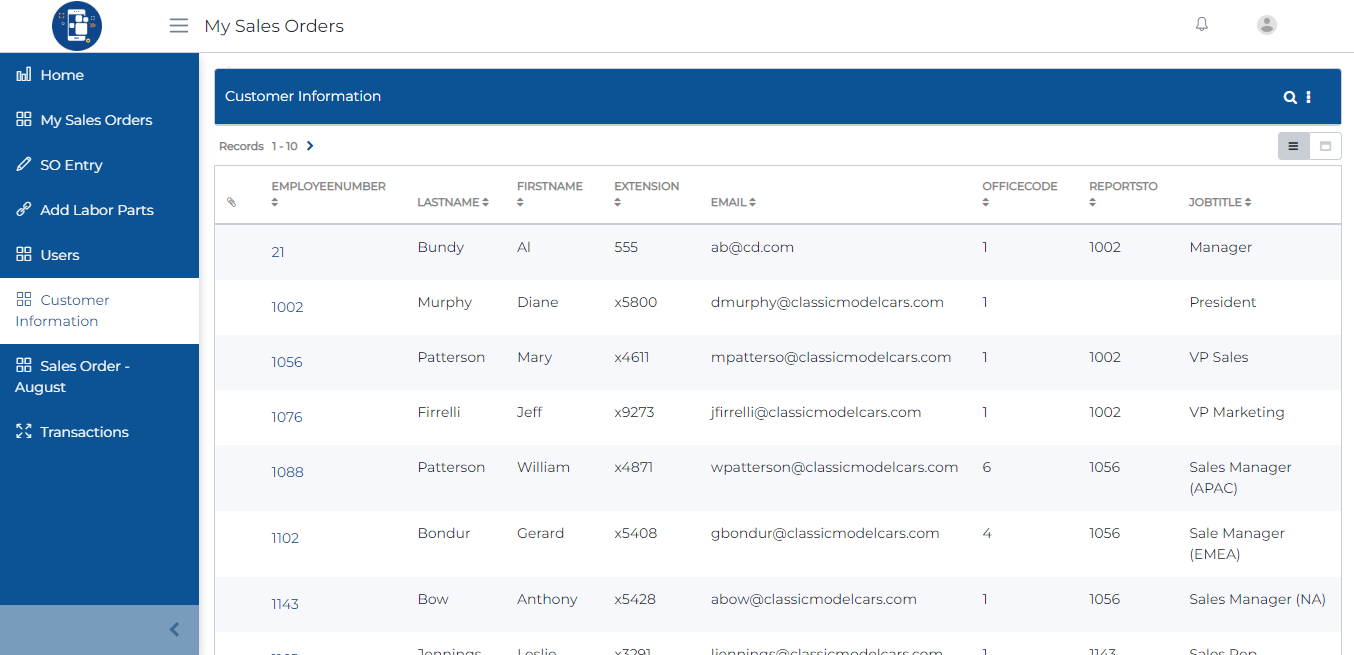 With this release of Swift, users can fetch data from a Rest Channel without using the keys on a root level.
Simply choose any Rest Channel in the custom list form, and click on the Root checkbox.
The ability to create "disposable" experimental processes and apps opens up the untapped potential of the enterprise to address business problems with an unprecedented agility and positive innovation energy.
How Swift provides the game-changing capability?
Most low-code, no-code platforms evolved as the next-phase of the original development tools, built a decade or two ago, and still follow the same development mindset in their DNA. Although they've tried their best to make them easy for the business analysts and the users, majority have fallen short.
To bring about the real paradigm shift and benefits of a low-code/no-code platform, a grounds-up rethinking was required to work at a meta-data level, and incorporate at the core of the architecture, the latest and greatest advancements in web and mobile technologies, integration, security, analytics and cloud-based server frameworks. 
Get Started
 with
Swift
Sign up for Swift Start and get a fully functional Swift instance, pre-integrated with a JD Edwards demo instance. You can explore the pre-built apps available on Swift App Store, customize them or create your own from scratch and share them with your peers.
Join Swift

Online Training

Join us for the Online Training and learn to design, build, deploy and launch mobile and web apps in a matter of minutes, and how they are automatically integrated with JDE applications, orchestrations and databases without the need to write a single line of code.
Get

Swift

Certification

Swift Certified Consultants are responsible for designing, developing, launching, extending and managing Swift applications. Join some of the most innovative and reputed JDE professionals in the industry by getting your Swift functional or admin certifications.