Swift Non-JDE User Access / Security
Swift now supports creating non-JDE users (both for internal employees who might not have JDE users) OR for external users such as customers, vendors, partners etc. who don't have JDE users. Using this feature, Swift apps can now be available to the broader user-base, not limited to those with JDE users only. 
Login to Swift App Design Studio
Login into the App Design Studio using your Swift admin account: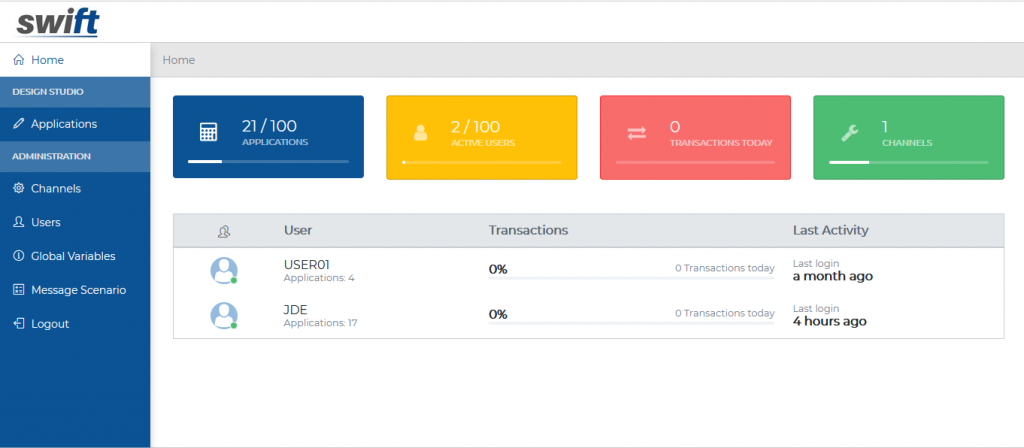 Click on the Users tab from the sidebar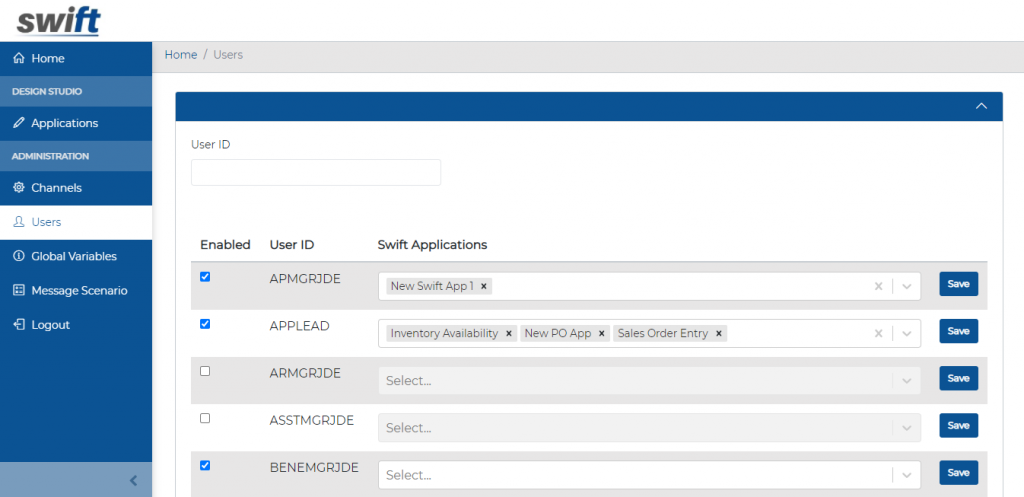 Non JDE-User Access Control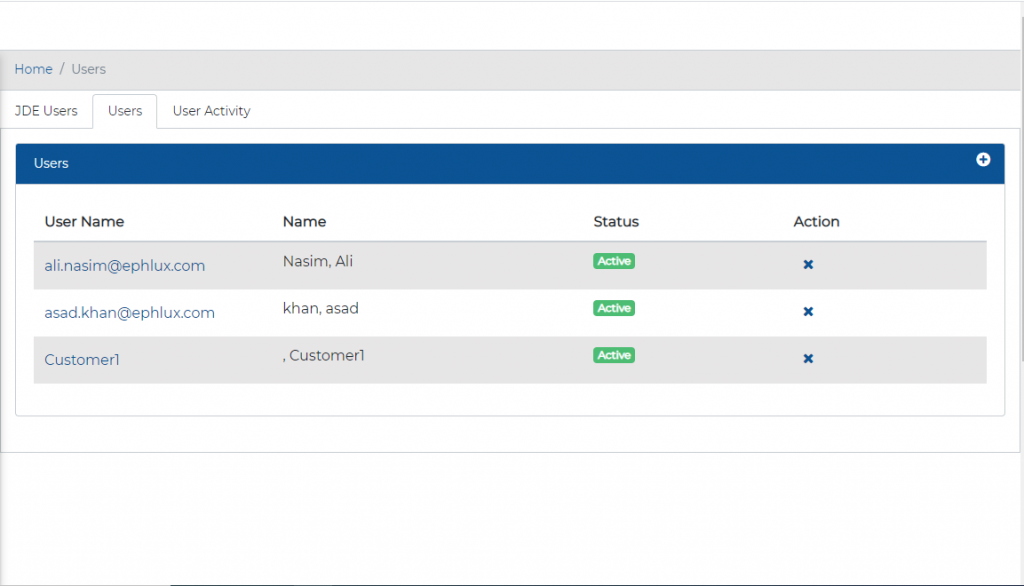 Click on the 'Users' tab and press the create button on the left to instantiate a new Non-JDE user.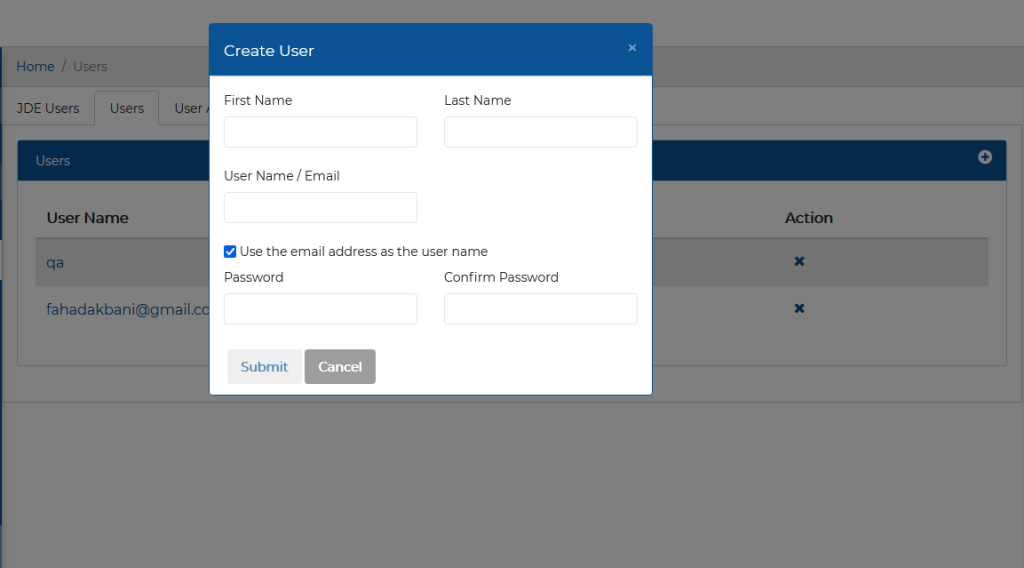 Enter First Name/ Last Name
Enter User Name/ Email Address
Set a strong password
Press Submit
New User Configuration
Click on the newly created User's title to open the configuration window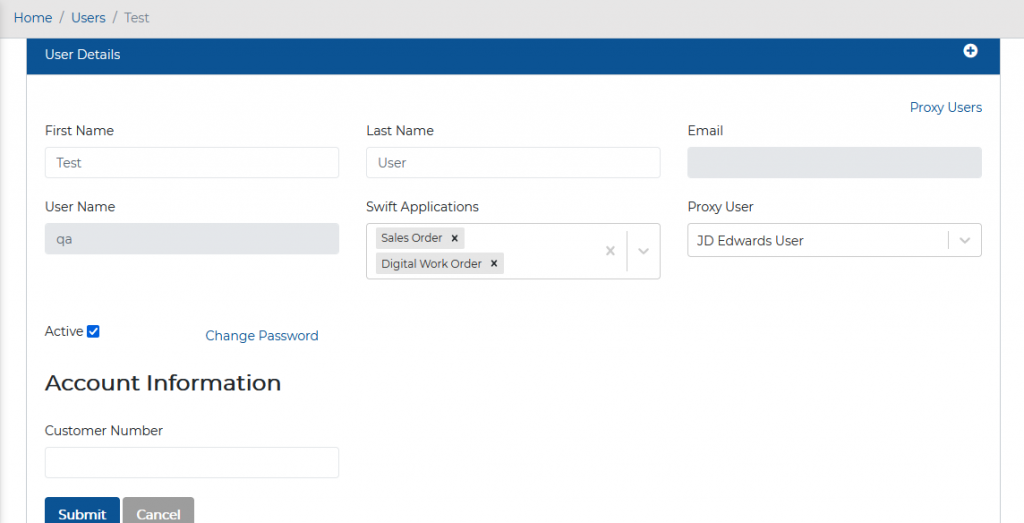 Under the 'Swift Applications' dropdown you can give access to selected End-user Apps to the Non-JDE user
'Proxy User' dropdown allows the Non-JDE user to access JDE Apps through an already registered JDE user.
Create a Proxy User
Click on the add button on the right of the User Details section to create a new-proxy user.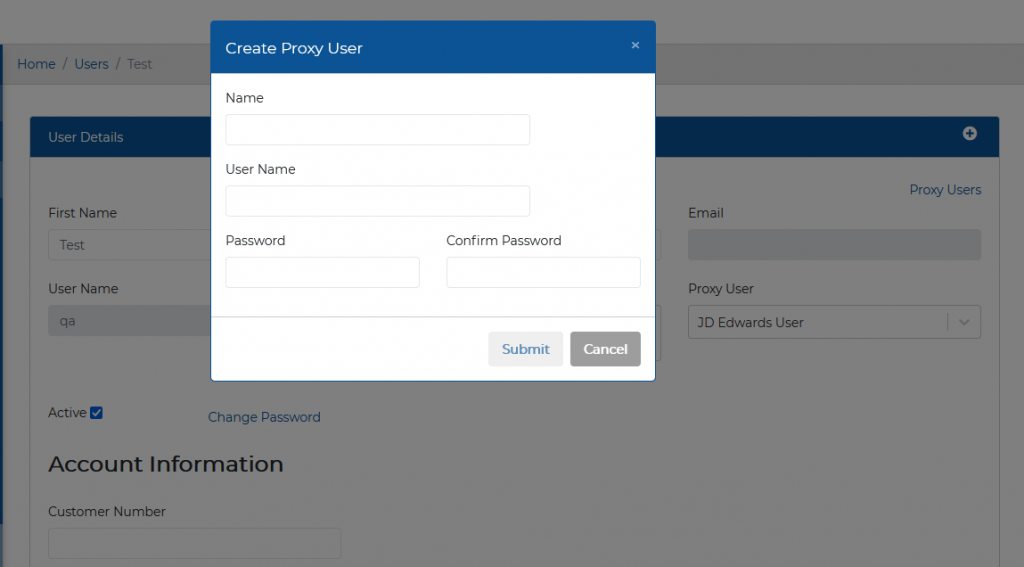 Enter Name, User Name, Password, Confirm Password
Press Submit 
This opens up Swift for your broader user-base and removes the limitation of having a JDE user account for all your users. You can use this for your customer portals, vendor portals, partner portals, support portals and more.
Next Steps: