Monitor Swift Transactions
Once a transaction is done or a data passed in the End-User Swift portal's applications, the status of your transaction is saved in the Swift's App Design Studio's Transactions section.
Below is the screenshot of one of the Sales Order Transactions in the Swift's End-User app.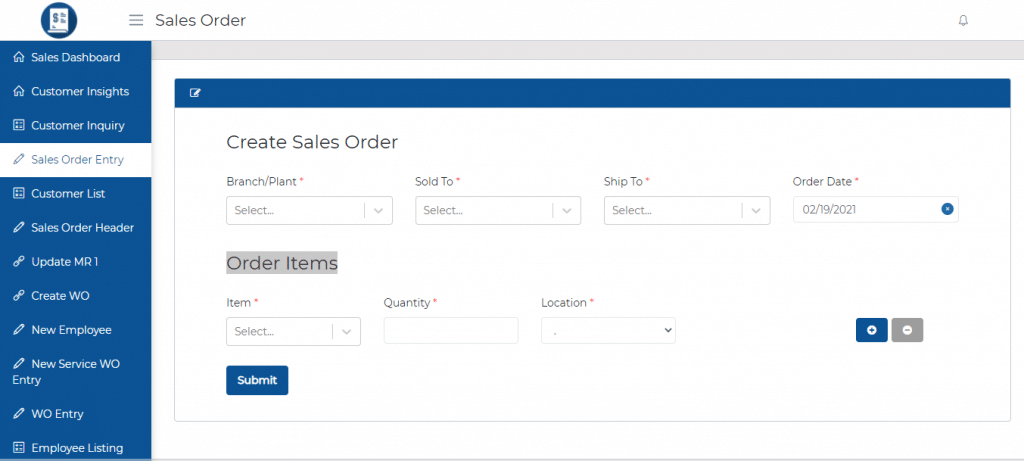 Login to Swift App Design Studio
Login in to the App Design Studio using your Swift admin account: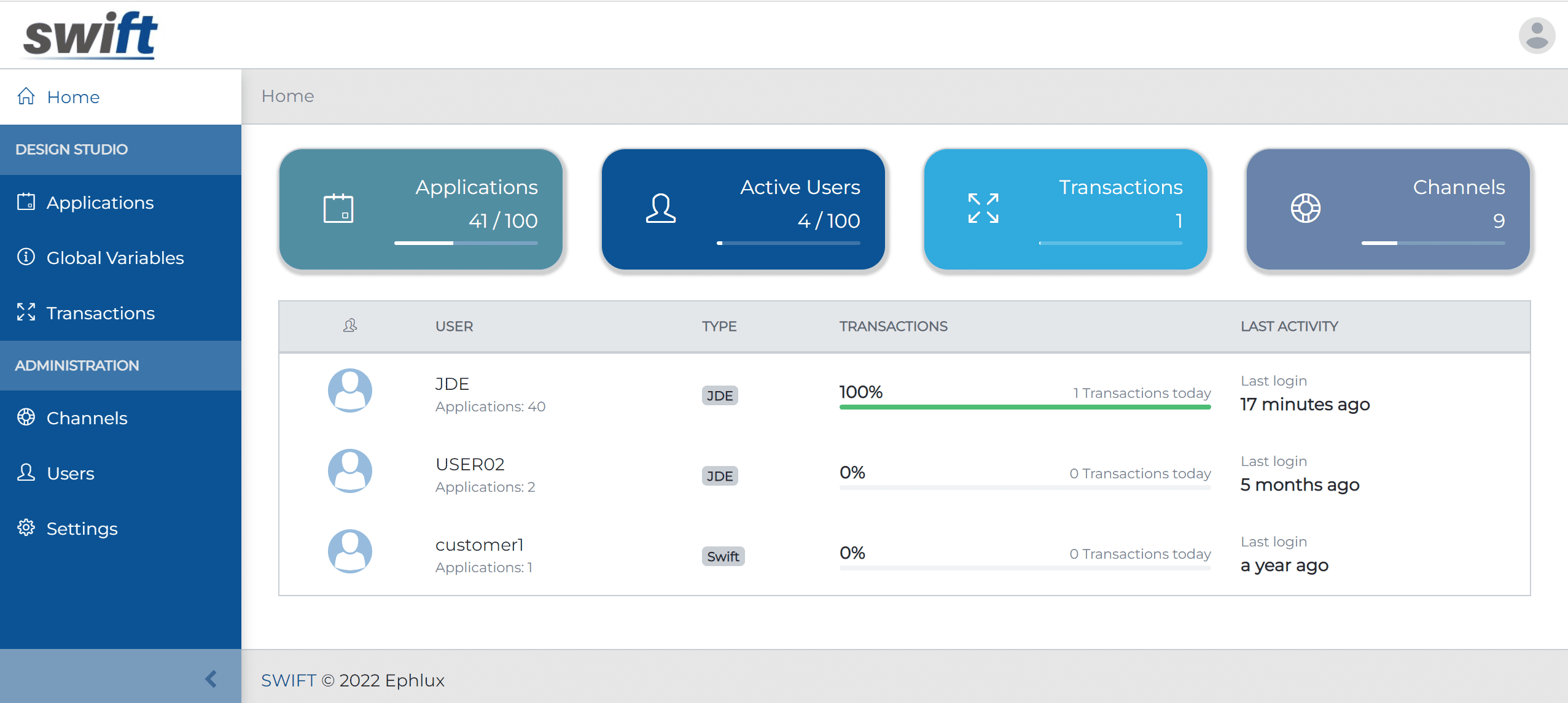 Click on the 'Transactions' button from the sidebar.
View Column: It shows the error details of each transaction.
Status Column: It shows the type of error generated.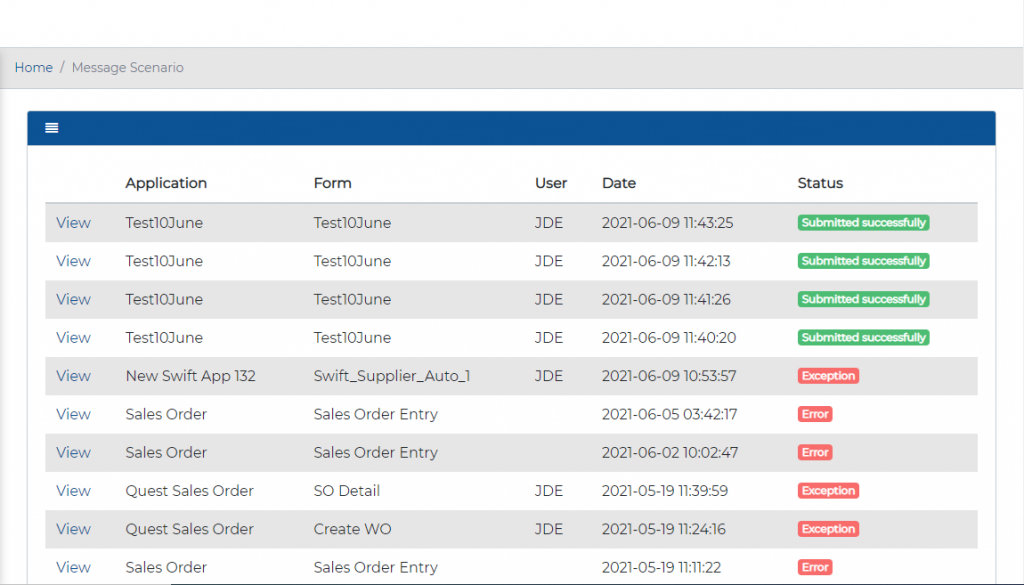 Below is how the View prompt looks like: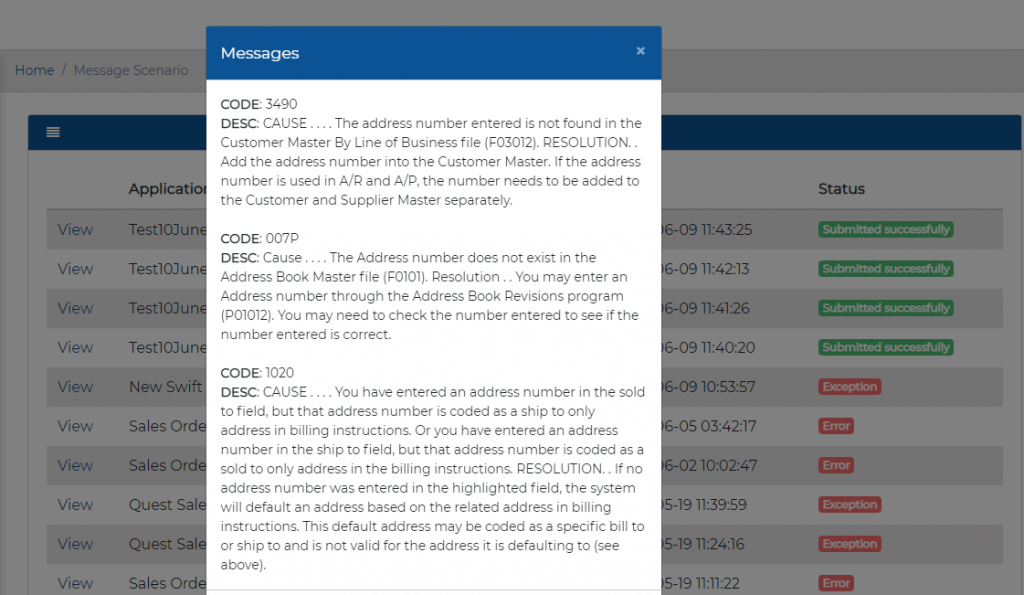 Next Steps: