How to install & use the Swift mobile app
Click on the 'Play store on your android phone or 'App store on your iPhone to search and install the Swift JDE app.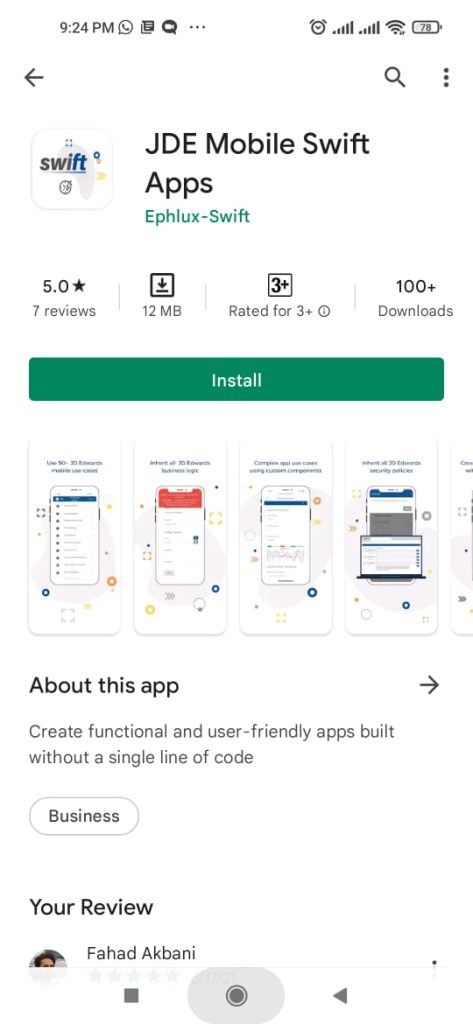 Click on the downloaded application, to get to the Swift login page.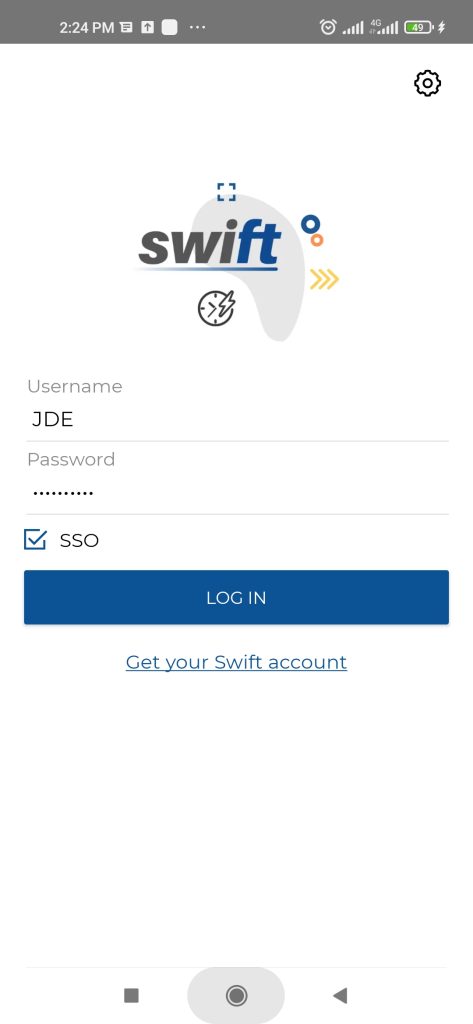 Press the settings icon on the top right corner of the screen for configuration.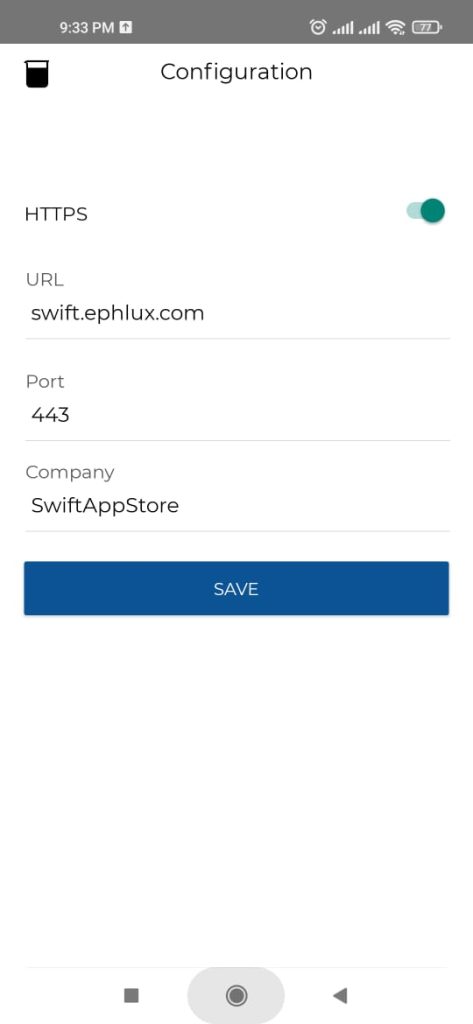 Enter URL and Port which depends on the region you are based in
Enter the company name
Press save
Return to the login page
Enter User name
Enter Password
Check the SSO settings(if your company uses 'single sign in' then check it, otherwise not)
Press the Login button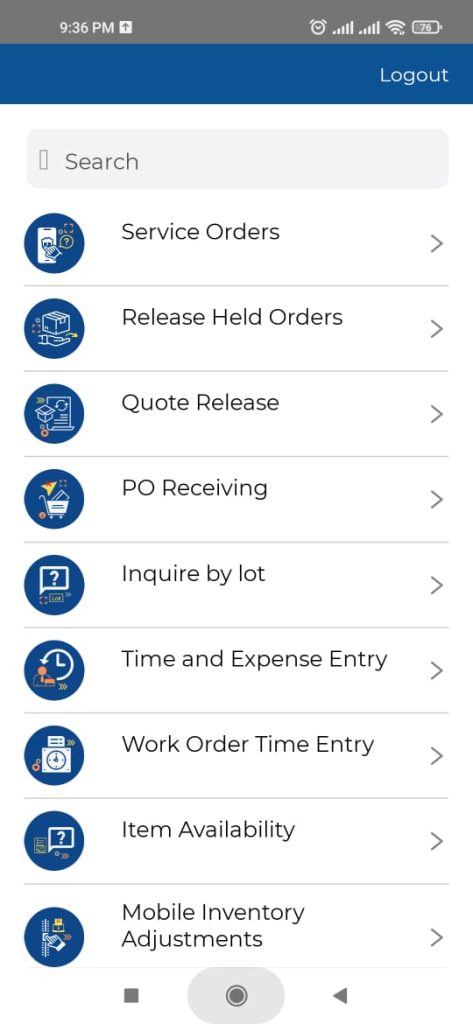 Select any of the apps to enter & use the respective app forms.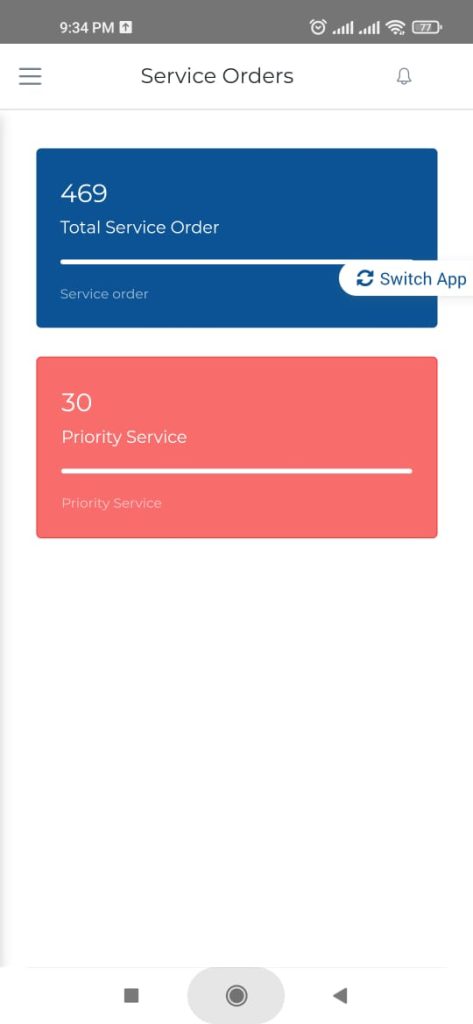 Press the top left corner icon to open any app-related form.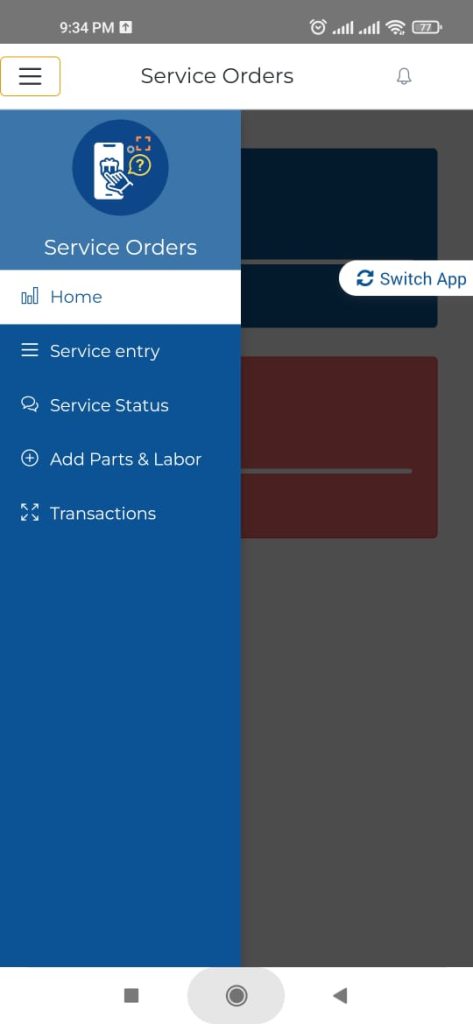 Press the 'Switch App' icon on the right to open any other app.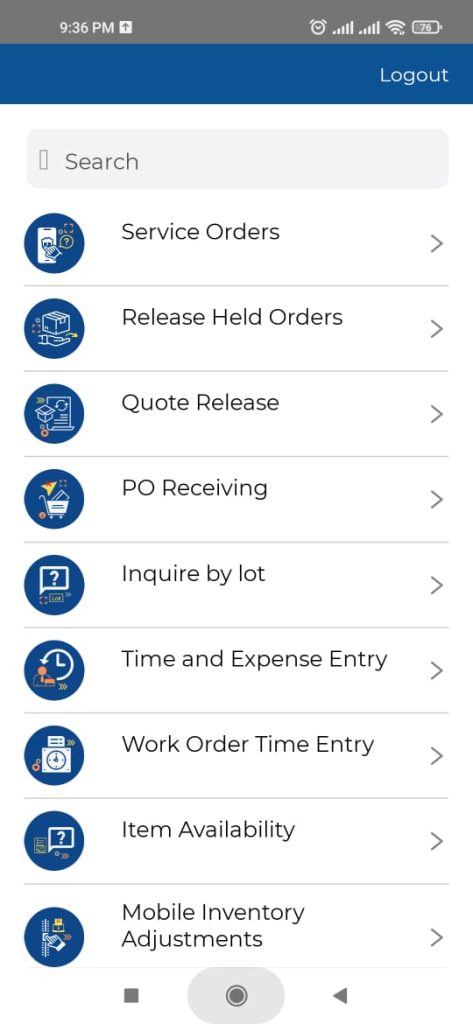 Finally, press the logout button if you want to end the session.