February 25, 2010
Posted by:

admin

Categories:

Blog, Business Dynamics, Career Growth, Enterprise Agility, Human Resource Management, Requirement Analysis
It refers to making an employee eligible for a planned change in role within the organization. It is of huge significance because if a crucial employee departs unexpectedly then somebody is immediately needed to takeover his/her position since hiring someone from outside can be time consuming and the new recruit may take time to adjust in the environment plus understanding the ongoing business practices.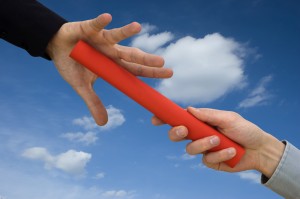 Besides, it can also facilitate when a company feels that there is a possibility that their business might expand in the near or distant future. Therefore, they need to identify talented employees, beforehand and provide them with essential training thus preparing them for broader responsibilities and superior roles. As a result, it opens more expansion opportunities for the companies who have adopted this process.
On the other hand, it may not be that simple to implement, as it tends to increase employee expectation levels and can sometimes de-motivate candidates not promoted during the process. Its success is also linked with employee development plans, particularly with the support of the management.
Have your say – what according to you are the pros and cons associated with succession planning? Moreover, how it can be made more effective for short and long term success of the business.