September 11, 2009
Posted by:

admin

Categories:

Blog, Entrepreneurship Profiles
"Innovation distinguishes between a leader and a follower."
Steve Jobs
Steven Paul Jobs (born February 24, 1955) He is the co-founder, chairman and CEO of Apple. He was the CEO of Pixar until it was bought by The Walt Disney Company. He is currently the largest shareholder at Disney and, as a result, a member of Disney's Board of Directors.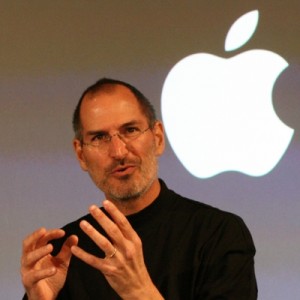 He is seen as a leading figure in both the computer and entertainment industries.
As a child, Jobs preferred doing things by himself. He swam competitively, but was not interested in team sports or other group activities. He showed an early interest in electronics and gadgetry. He spent a lot of time working in the garage workshop of a neighbor who worked at Hewlett-Packard, an electronics manufacturer.
After graduating from high school in 1972, Jobs attended Reed College in Portland, Oregon, for two years. He dropped out after one semester to visit India and study eastern religions in the summer of 1974. In 1975 Jobs joined a group known as the Homebrew Computer Club. One member, a technical whiz named Steve Wozniak was trying to build a small computer. Jobs became fascinated with the marketing potential of such a computer. In 1976 he and Wozniak formed their own company. They called it Apple Computer Company, in memory of a happy summer Jobs had spent picking apples. They raised $1,300 in startup money by selling Job's microbus and Wozniak's calculator. At first they sold circuit boards (the boards that hold the internal components of a computer) while they worked on the computer prototype (sample).
In 1985 Apple's board of directors got rid of Steve from the company. Jobs then started NeXT, a computer platform development company which dealt with the higher education and business markets. NeXT's 1997 buyout by Apple brought Jobs back to the company he co-founded, where he works as the chief executive officer (CEO) of Apple.
His net worth is $3.4 billion. Steve Jobs married Laurene Powell on March 18th 1991 and has three children with her. He also has a daughter with Chrisann Brennan. He is well known for his work ethics as well as his rumored temper, but has consistently helped to grow Apple from a company bordering on bankruptcy in the 1990s to a very successful company today. Steve Jobs has helped establish the new electronic divisions and personally helped to create the iPod, iphone, and other personal devices.