April 2, 2012
Posted by:

admin

Categories:

Blog, Uncategorized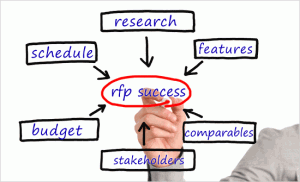 Today having a website is no more limited to industry level, people from every level either a street dancer or a famous celeb, a restaurant down the road or a five star resort are today focused on having a presence on the web. The increase in this trend is observed after the quick access of internet comes to mobile devices and now on tablets, people are becoming more attached to digital world with these devices and like to follow their favorite business/person on internet.
I receive everyday number of inquiries for website development from different regions and industries, to build sites from scratch or to revamp an existing one to make compatible with mobile devices and tabs. While going through these inquiries I have noticed few things (mostly from young entrepreneurs) which make trouble understanding the actual needs, it's important while sending an RFP (Request For Proposal) one should clear their requirements because the feedback will be solely dependent on the inquiry.  Here're few main things one should understand while inquiring for a website;
First one should understand there's a big difference b/w a web developer and a web designer, most of the people who are not familiar with the industry consider both same. A web designer can design website's layout, theme and give website a look and feel, on other hand a web developer performs all the coding require to make this layout functioning, creates features and functionalities by employing different technologies i.e PHP, Dot Net, HTML and others.
While writing an RFP, begin with a brief introduction of yourself/business, state the objectives you like to achieve with the website. Try to use generic terms throughout to make it convenient for others to understand your business needs and vision associated with the website, don't share your direct industry terms because they might deliver a different meaning to the receiver.
Define your needs as clear as possible. List down the number and names of pages, write brief details on every page, state features require in any page i.e photo gallery, online purchase, social media plug-ins, etc. Also if you know on which platform you like your website to be developed, do mention it.
Another important point from the technical aspect, a website is not only have a front end view but also a backend. Backend controls allow to manage the site content, media and database, it could be developed using a custom build CMS (Content Management System) or using open source CMS i.e WordPress, Joomla, Drupal etc.
Once you list down all the features and functionality for the website, define your website design. Many people are inspired by different websites and like to create something similar to those, share the links of those as examples. If you are creating something new, make a rough draft of what you need, share it for reference and do some brainstorming to bring something good out of it. If you can make a site map that will be remarkable.
The RFP is almost ready, you have wrote down the require feature set, preferred technologies and CMS, your design preferences and examples. Now you can share additional information those are directly or indirectly related to this development i.e share deadline for the completion (if any), budget bracket etc. These details help to understand the urgency of the development and allow the receiver to prioritize the tasks.
By following these simple steps, one can write a good RFP that will help both parties to get on the same page and build a quality solution. If you still get stuck while doing this, consult a professional.
Bonus Tip: Always do some research about the latest design trends, development techniques and your vendor, get all these information from your best friend Google.