August 19, 2009
Posted by:

admin

Categories:

Blog, Enterprise Agility, Human Resource Management, Relationship management
As a recruiter, we come across heaps of great candidates in the job market. Every company desires to employ highly competent personnel for their employment requirements. The generic method of hiring prospects used by most companies is somewhat similar.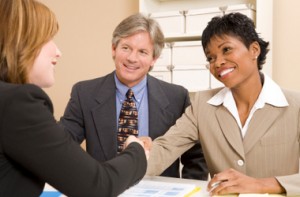 Companies receive loads of resumes in which you find exceptionally talented candidates among mediocre ones, applying for the available job opportunity, out of which some are interviewed. Let's say if a company has interviewed 10 prospects and managed to shortlist 3 best applicants. The attention-grabbing element in such a situation is that all the 3 shortlisted applicants are highly competent to avail the job opportunity, but due to the restricted number of vacancies available at the moment; they end up hiring 1 applicant.
The rationale for this concern is that when the job market tightens up; skilled and brilliant candidates are hard to come by. Therefore, what can be done to stay in contact with the other 2 remarkably gifted applicants, taking into consideration that they do qualify, but because of limited number of vacancies they cannot be hired immediately.
Feel free to share your views on how you would go about handling such a situation. Furthermore, how can a company develop rapport in order to keep the remaining prospect relationships viable?
If this theory of 'staying in touch with proficient applicants' has some elements of negativity involved, then kindly emphasize those aspects as well.