March 10, 2010
Posted by:

admin

Category:

Blog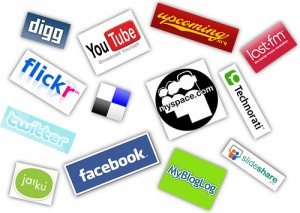 Social media is, by definition, supposed to be a social experience, but it has left many of us addicted to its environment. Usually it is facebook.com or myspace.com going first into the address bar. It all starts with creating a profile, adding photos, finding friends, updating statuses, chatting with friends and playing games. And the best part is: we never know how time will fly, leaving us with a loss of several hours of productivity.
And this is why some employers have banned social media sites — as well as other potential time wasting avenues — from the office. Few employers argue that social networks are inherently bad, but what makes these sites great (freedom to post what's on your mind, discuss the day's hot topics, post silly pictures) is also what makes these sites a threat in terms of effective utilization of time.
Many companies found their confidential details and meeting agendas being posted on FB by their employees. But banning social sites is not going to help, employees use smart phones to connect to any of these sites. However, they can practice task tracking and assignment completions instead of 'taking the toys away and hoping children don't find something else to play with'.
Furthermore, people have reported a decline in their overall performance with the ban on social networks. They say that it was very refreshing and enjoyable to check statuses and posting comments in a few minutes of break from work.
People who are task-oriented and responsible for their deliverables (in fact everybody is responsible for their deliverables) carefully watch their time. Banning social sites would do nothing but make them feel as if they are working in a primary school's computer lab, where they'll regularly receive a 'not enough permission' message while doing research work.
Coming to the conclusion – on one hand many companies have declared social networks as complete time wastage, but on the other, there are a number of firms getting lucrative businesses from the same 'time wasters'.
What is your vote regarding social networks: blessing or a curse, in terms of time utilization? Kindly give your feedback with rationale. A Conclusion shall be published at the end.