December 26, 2014
Posted by:

admin

Category:

Blog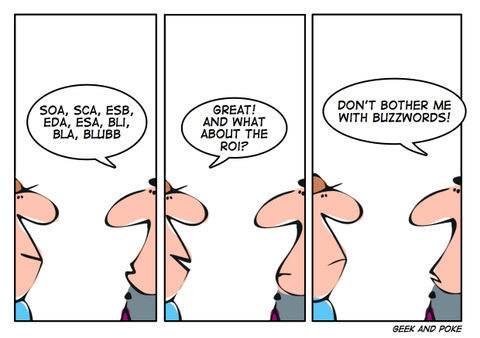 It's not another buzzword. Enterprise applications are actually becoming widely adapted to SOA principles as a solid foundation. SOA that started out as a basic middleware technology for linking loosely coupled software components has faster than anticipated grown to become a key enabler of many of today's hottest technologies. To name a few, yet mighty technologies: cloud integration, mobile enablement, application integration, B2B. Fast data and the IoT.
To remain competitive, companies need to really leverage new technology trends and innovations. Now, more than ever before, technology is the key to building differentiation. Although, for a long time now, just mentioning a new software or technology gives organizations the shivers – all thanks to the heavy maintenance and management tasks bestowed on IT. But Service Oriented Architecture (SOA) integration has revolutionized how modern businesses can address this by simplifying IT even while enabling innovation and modernization.
Today, thousands of organizations worldwide are using SOA (hodge-podge-less!) to help drive innovations, while improving real-time performance and driving down IT costs. Also, SOA is fulfilling the intangible goal of enhancing customer experience. Customers are spending time and money on retail stores and they expect store staff to remember them the next time they visit. They probably don't want to have to tell a sales associate the entire history of what they bought in the past and explain personal tastes and prices ranges.
That is the customer service challenge faced nowadays. Gone are the days when store managers kept customer histories in their heads or in one of those state of the art ledger books where they could scribble information with a fountain pen. Today, companies rely on SOA and Web services to put a customer's history immediately into the hands of a sales associate at any of its stores nationwide or worldwide!
If, for example, using point-of-sale lookup applications built with the SOA components of WebSphere, sales representative get real-time access to customer information stored in a data warehouse. Even if a customer from one city visits a store in another, all his history and account information will be there so the sales associate can provide the same level of customer service as the store back home.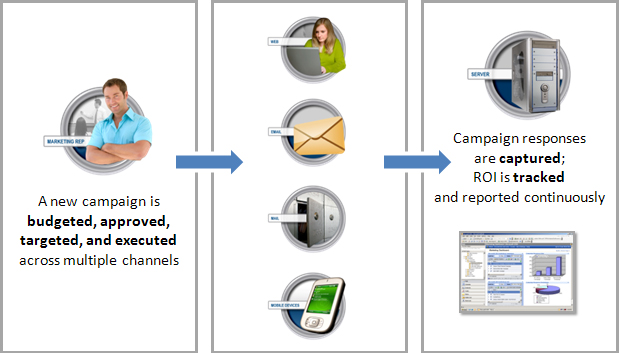 Before SOA, filling a database with information was one thing, getting specific data back out in real time right when you need it and where you needed it was a challenge. With SOA, there is a 360-degree view of the relationship of customers to the company. If we take the SOA customer relationship management (CRM) application for an example, customer history in the central data warehouse pings sales associates in local stores reminding them to send thank you notes to customers or reminders of servicing appointments.
The Web services portal running on the SOA middleware platform has helped organizations worldwide in lead generation as well as customer retention. Prospects and customers enter specified details on a webpage of the SOA middleware platform. These details can then get transferred to the DMS, which allocates customers to appropriate teams based on location. Leads are followed up in a structured manner, while the sales team can also call on customers for service reminders and other sales and support matters. Voila! You are ready to serve your customer with the best of your knowledge!
———————————————————————————————————————————–
CX Cloud – Creating Awesome Customer Experiences across Industries