August 5, 2009
Posted by:

admin

Categories:

Blog, Career Growth, Human Resource Management
One of the factors for motivating and retaining employees is to provide them with essential training so that they are willing to grow and develop career enhancing skills. It can mutually benefit both the employee and the organization. Training in general increases employee's job satisfaction, motivation, and morale. A trained workforce provides the opportunity to expand into new markets and seize opportunities in a highly competitive global economy.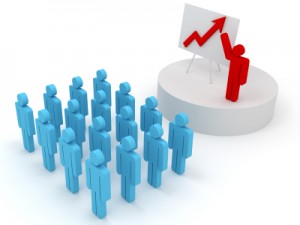 In order to gain results, there has to be a proper link between training and profitability. For this, managers need to sit with the employee in order to probe areas where employees can be provided with essential training. This information regarding employees' training needs can be obtained through their performance appraisal analysis. It can help in:
•overall employee & organizational development
•succession planning (making an employee eligible for a planned change in his/her role in the organization)
•employee retention
For this, proper tools should be provided to reinforce training, objectives must be clear and appropriate tools should be provided for evaluating efficiency and effectiveness.
On the contrary, it might be too complicated to be cost effective. After receiving proper training, one cannot deny the fact that the trained employee might be willing to depart from the current job for a better opportunity.
What are your thoughts on this? Is training and development- a good investment or an additional expenditure?