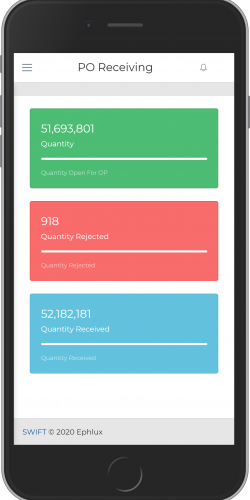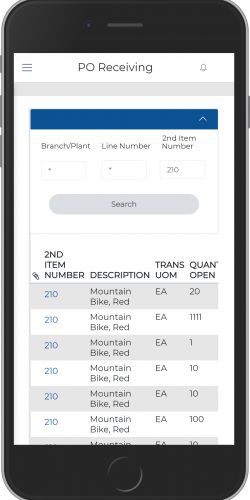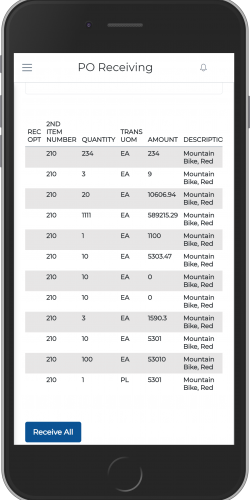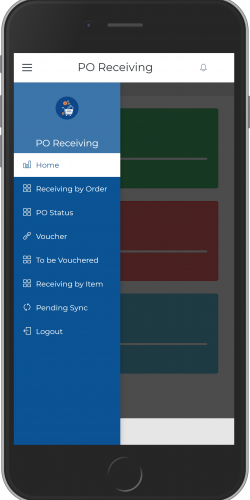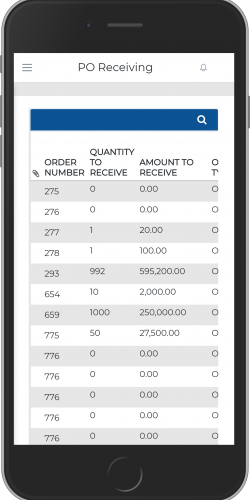 Overview
Swift Purchase Order by Purchase Order – with list App enables inventory accuracy from the moment an order enters your facilities. 
The app provides highly functional and extremely user-friendly mobile, tablet and web user-interface with QR Code and Bar Code scan capability to your warehouse workers to perform Receive with a scanner/or by supplier/order number.
Automating purchase order receipt with a mobile-first app is the start of end-to-end inventory visibility in your supply chain.
The app provides the following key features:
PO Status

Receive Status

Receive order

Dashboard