February 20, 2013
Posted by:

admin

Category:

Blog
The word "Smart" has a dramatic shift in its meaning and association from humans to gadgets, earlier in 20th century it was used to describe the personality of any person however today it is used in tech industry to describe the efficiency of any gadget particularly of a phone.  This word has made its place in the industry so well that today's phones are not called cellphones, mobile phones but "Smartphones" and if your phone is not a smart phone it means you are outdated.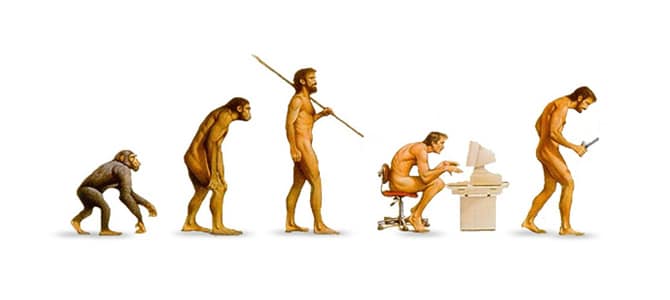 The story doesn't end with owning a smartphone but it actually begins a new saga of "How smart is your smartphone".  Once you have left the old fashioned phones behind, you actually get in a roller coaster ride that takes you on the ride of  a wonderland.  The tech-giants have built an enormous matrix which is amusing, addicting and getting stronger everyday around us and these smartphones are the main source today to keep us busy in this virtual world where people has made their own wonderland where they feel empower, happy and free will to do anything.
Who are the players?
An important role to make people so connected to this cybernetic world that they forget the person sitting next them is played by the minds of industry leaders.  Anybody who's using a smartphone is familiar with names of Apple, Google, Microsoft Windows and RIM as they are among the top 10 companies in making the best OS for smartphones in the world.  When we talk about the race to smartness, these are the actual participants on the race tracks.
Every company is spending thousands and thousands dollars in research, innovation and designing the smartest phone of present time.  The companies are getting so serious in this race that every new product coming out is actually to counter the product of other companies, they are employing different approaches to gain the maximum share from the market and stretching the boundaries of possibilities to build an outstanding product.  For the same reason each year, companies launch number of products to tap new markets and keep their existing customers happy.
When will the race end?
Every company has their own definition of success, some counts their innovation and creativity a win and some mark range of products as their winning trophy. Though there's one thing through which we can judge their success and it's their popularity among customers.  To win is to build the largest customer base and gain maximum market share is the ultimate goal for all companies.
During the late 2012, a market research says that Android has the maximum market share and will sustain this position for next 6 months, where Apple (iOS) has the second position.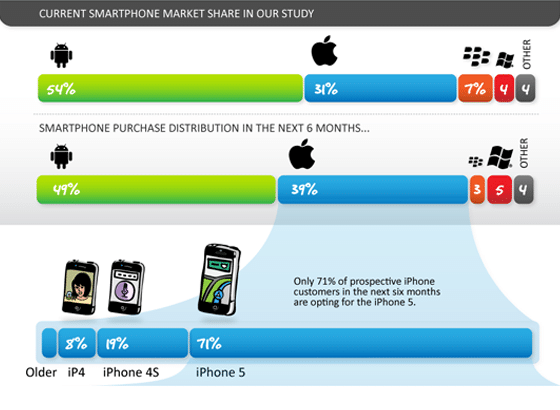 The next market research may surprise us with some different stats since Apple launched "iPhone 5", Windows 8 comes to smartphones, RIM launched their "BlackBerry 10" and Samsung is going to launch its next Android phone "Galaxy S IV" next month.  This race is not going to be end anytime soon and we can only observe the shifting of ranks on the score cards.  In light of the last survey in 2012 we can easily point out the current leader on the track.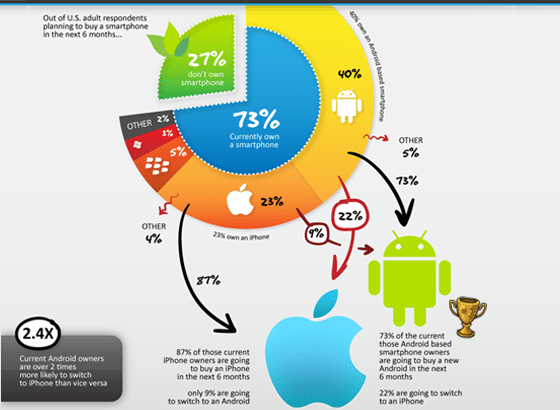 Where do you see yourself in this chart?