April 5, 2010
Posted by:

admin

Categories:

Blog, Business Dynamics, Career Growth, Communication, Enterprise Agility, Human Resource Management, Relationship management, Requirement Analysis
Although performance appraisals have a lot of benefits, they require a lot of effort for successful implementation. Normally, pay for performance (PRP) along with individual and organizational professional development are among the crucial motivational activities behind it that make it productive.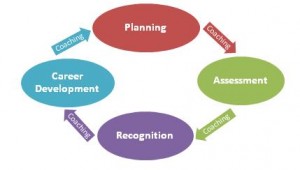 However, it's very first impact on the employees is not very encouraging (most of the times) since they tend to assume that now their performance will be measured/evaluated, resulting in a 'defensive' attitude towards evaluation.
Therefore, to make it fruitful, performance expectations (targets) should preferably be discussed with the employees beforehand. Furthermore, alignment of individual performance with organizational goals holds the key to make this system yield positive results.
My question is how can the negative effects of this system be reduced or addressed. This is usually correlated to performance appraisals because if they aren't being addressed then there is a possibility that the whole purpose behind implementing such a system might be defeated. Would appreciate your views in this regard.