May 28, 2009
Posted by:

admin

Categories:

Blog, Human Resource Management
Performance Appraisal is one of the core HR activities. In this era, good companies that want to excel, initiate this process. It is the assessment of the employee's job performance. It is completely based on employee's job description and objectives to be achieved.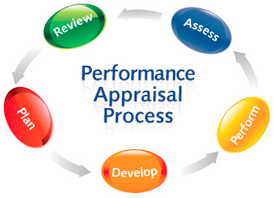 Performance Appraisal (PA) has 2 basic purposes. First, PA serves an administrative purpose. It provides information for making salary, promotion and layoff decisions as well as providing documentation for justifying these decisions. Second, rather more importantly, performance appraisal serves a developmental purpose. This information can be utilized for determining training needs, career planning and succession planning.
Employees have mixed views about performance appraisals. According to one segment, it is for the betterment of the employees and the organization. Those employees, who work efficiently and effectively, will get the agreed intrinsic as well as extrinsic benefits. It is being regarded as an excellent method of keeping everyone motivated. The better you perform, the more you get.
On the contrary, some employees suggest to their managers that companies should get rid of performance appraisals as it is a bitter process which has the ability to create emotional pressures and stress for the employees. A manager's bias also plays its role. Furthermore, he might lack proper training for evaluating employees' performances. Their perception is that "no matter how well we perform, our contributions will never be acknowledged."
Is performance appraisal a punishment tool, or an organizational catalyst? Do you think that performance should be related with pay?