October 13, 2016
Posted by:

admin

Category:

Blog
Oracle recently released the highly anticipated addition to the Oracle suite of cloud-based services – The Oracle Engagement Cloud Service.
Fundamentally, it is a unified sales and service platform, specifically tailor-made to cater to small-scale service requests.
---
Introducing Oracle's Engagement Cloud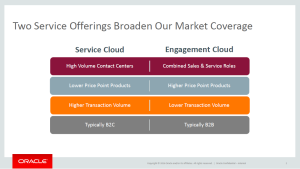 With the Oracle Service Cloud already specialised in catering to optimised high volume contact centre requests in B2C settings, Oracle Engagement Cloud is majorly targeted towards B2B customers, with small volume service request management and relatively lower valued customers. With the current guise of Engagement Cloud not fully up to the Service Cloud capability, it still looks promising, given its unique ability to cater to an agent handling a distressed end-user  and who could, at any point in time, don a Sales cap to manage sales performance and partners.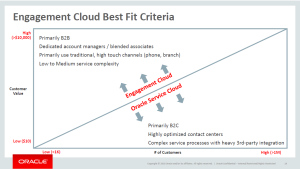 Engagement Cloud – What makes up its Cream and Cherries?
With the Oracle Service Cloud and Oracle Sales Cloud already being used and configured by trillion of customers and making headways across the globe for providing top-notch customer experience, a question arises: What does Engagement Cloud have to offer in this picture? Oracle Engagement Cloud is not released to replaced either one of the two platforms. In fact, it is intended to expand the market coverage for customers who have dedicated account managers and blended associates, who primarily use traditional communication channels like phone and branch, and have a low to medium service complexity. For that, it includes the following features:
Ensure Responsiveness to Customer Issues
Gone are the days when your service reps had trouble tracking service requests for customers and partners all at the same time. With the collaborative service feature, share and assign service requests to a wide array of team members. And nothing stays in the dark – measure your service reps performance in dealing with service requests, at any point in time.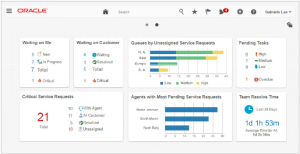 Provide Service Across Multiple Channels
With multi-channel interactions across email, phone, chat, and co-browse, empower your reps to respond to and track service and sales interactions across all channels.
Connect with Experts and Colleagues Across the Organization
Through service collaboration, leverage experts across the enterprise to help find answers to different queries, solve problems and easily move solutions to the knowledgebase right from the conversations themselves!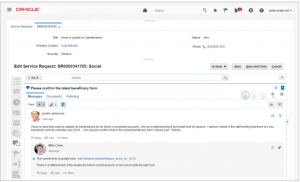 Right on the money – Deliver Against Customer Expectations
Through entitlements and SLA tracking, now you can define response and resolution milestones for each service organisation and customer. Engagement Cloud lets you determine correct entitlements and due dates based on service request severity criterion. Now you have the power to ensure SLA compliance for an expedited customer relationship.
Empower Agents to Give Quick, Consistent Answers
Your agents equipped with the super power of knowledge management on Engagement Cloud, along with Intelligent Search and Knowledge Authoring lets them cater to the most unappealing of the customer questions in no time.
Empower Customers to Help Themselves
With the Engagement Cloud, your customers can self-service to find solutions to their queries on your support sites, that are fully extensible to cater to your unique brand.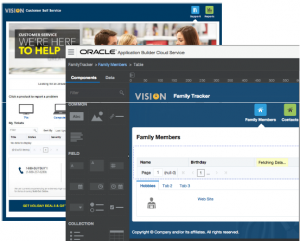 Stay Plugged In about Customer Issues
Mobile access to service requests lets you and your field service officers keep tabs on all things services and sales, even on the go.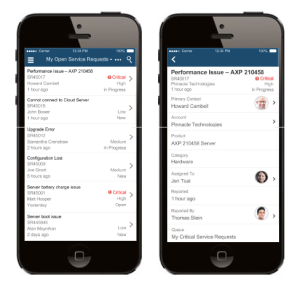 Streamline Configuration and Management
Common extension framework, common security, common platform services and common administration on Oracle Engagement Cloud. To sum it up: A Common Platform for a Combined Glory for your company!
Want to know what Ephlux is doing with Oracle Engagement Cloud?
Reach out to us through the below form:
[contact-form-7 404 "Not Found"]