September 4, 2013
Posted by:

admin

Category:

Blog

Cloud computing has gained popularity in recent times due to its various advantages. The biggest benefit that it entails is the usage based cost and the time to market. The cloud also manages to focus on maximizing the effectiveness of shared resources. The delightful fact about the cloud resources is that they are not only shared by multiple users, but dynamically re-allocated on demand.
As companies begin to adopt Software as a Service (SaaS) like the Oracle CRM and Oracle HCM, implementing cloud solutions becomes imperative. This implementation will fulfill specific needs of the companies and will need to be integrated with the existing on-premises solutions. Incorporating cloud applications in the overall enterprise integration architecture has become relatively easy over the years.
The key characteristics of cloud connectivity are the Web services standards, with the implementations of these standards varying immensely. Similarly, the SaaS APIs are built on a set of key characteristics at the technical level; however the functional implementations vary vastly across the vendors. The Oracle SOA Suite has come to the rescue with its flexibility to adapt to any combination of the technical standards and stands out as an ideal choice for hybrid cloud integration.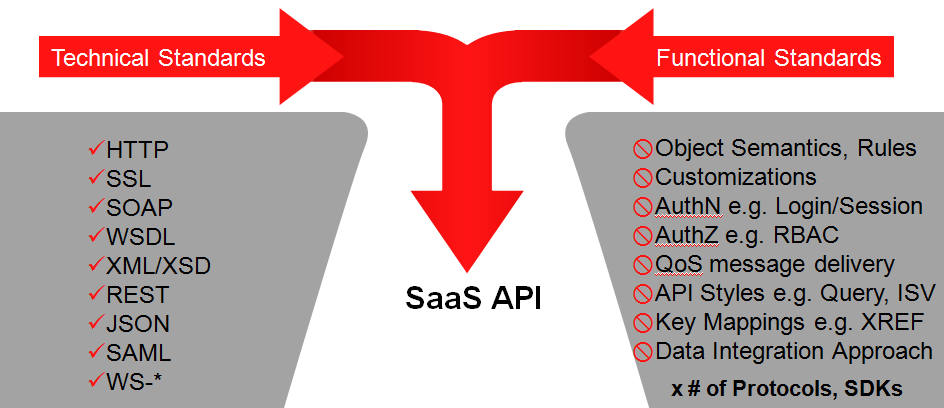 Oracle has pioneered in providing SaaS Integration Programs for the third-party Sis and ISVs to build the Oracle Validated Integrations.
Thus, the value proposition of Cloud Computing for the various System Integrators can be listed as:
Integrating the SaaS solution, to meet specific needs with a wide mix of technical and functional standards, is a large service opportunity.
Risks and costs can be eliminated by implementation of SaaS and the integrations solution from one vendor – Oracle.
Re-use of the existing integration platforms and successful implementation of the middleware integration solution for thousands of customers.
At Ephlux, simplicity, convenience and instant access have always been a priority. To thrive in the Open Source universe and accomplish its true cost benefits, the ability to utilize web-services is crucial. With a smartly planned integration system, and constant development in Mobile Apps and Web Applications, Ephlux enables seamless connections with various web-services framework.