September 24, 2013
Posted by:

admin

Category:

Blog
Oracle OpenWorld's second day got underway nice and early, 8am to be precise. Oracle President Mark Hurd started off the Keynotes session, Transforming Businesses with Big Data and Analytics, with a big show of support for Oracle Team USA by involving the crowd in a big cheer for the sailing team. Mark then stressed on how to efficiently and strategically make use of connected devices. He said Oracle was working on how to get its customer more efficient at the same time helping them innovate while saving cost. Hurd re-noted Oracle's fourfold strategy
Oracle commitment to best breed products
Advantages of Vertical Integrating Solutions
Driving the Cloud (Spending $5 billion on R&D)
Driving Industries (GBUs dedicated to industries)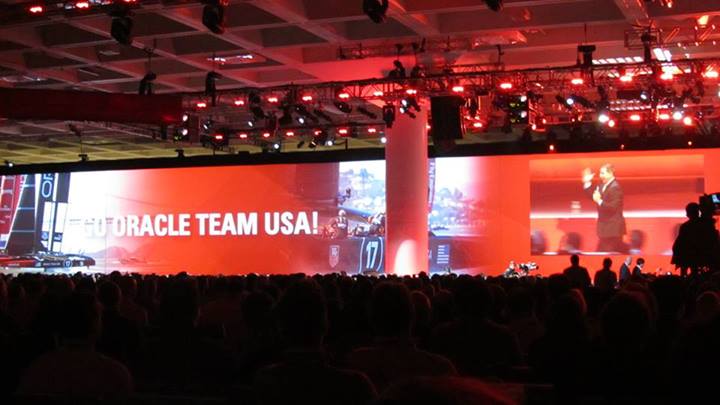 Hurd stressed on the fact on how enterprises are no longer in control of their customers and have to provide the best experiences to be in the race. Connected customers demand real-time information or they will go elsewhere to seek it. He suggested the fact that those company lacking big data and analytics will lose the race.
Next up Oracle Customers shared how partnering with Oracle on their databases has helped them have the edge. These included Softbank, Thomson Reuters, Airbus and the New York Stock Exchange. They all gave examples of their success with Oracle.
One interesting one was from Duncan Niederauer, CEO of the New York Stock Exchange. Niederauer talked about NYSE's 20 year partnership with Oracle and that around 2007 they started to get serious on Big Data. As the nerve center of the financial industry, NYSE has to combine speed, security and reduced latency to conduct day to day business, he said. He also encouraged other to dump their legacy technologies in the name of integrating data in business decisions.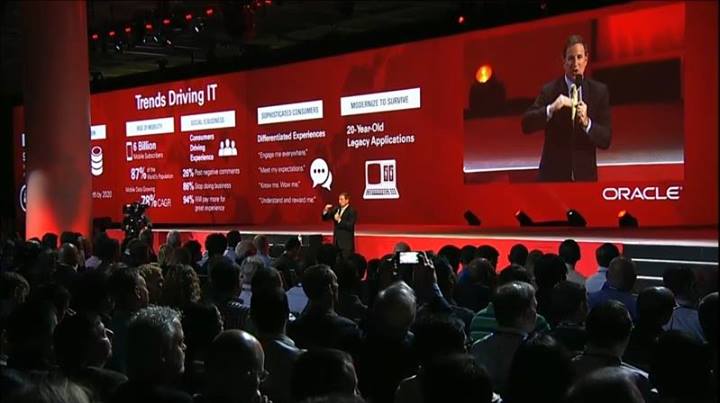 After that there was Intel Corporate Vice President and General Manager, Software and Services Group, Intel Corporation,  Douglas Fisher's Keynote on, The New Virtuous Cycle: Evolving IT with Software and Services.  Fisher stated on how technology is providing better support to businesses. He showed how innovation in IT is able to harness the power of big data and use it for the better of business. He stressed the major change in the industry is the core mission of IT in industry. He showed how Intel is making it possible with its Intel Xeon processors E5-2600 v2 product family for better data analysis with Oracle. The General session on the Hardware and Software engineered to work together was an interesting session with major emphasis on the modern trends in aligning all the systems of a business together to yield better results. The session introduced newer strategies to leverage the best from the systems and solutions implemented by the businesses in terms of ROI.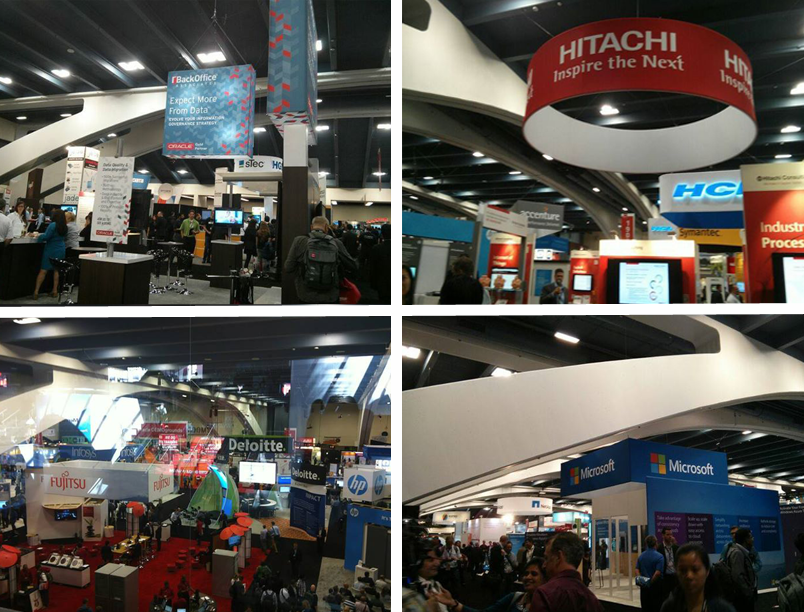 The energetic exhibition halls are one of the highlights of the event, with all the big players showcasing the technology trends and product innovation.
Ephlux @OOW
Ephlux spent the rest of the day in the exhibition halls, It was interesting to see how different companies introduced their new products, and repackaged old ones. It provided a great opportunity to meet a lot of great people and share ideas of common interests. Ephlux CEO, M. Ali Nasim had great discussions with Federico Tagliani Country Manager Group ASSA, Carl Burdin Managing Director FSP Consulting, Suhail Maqsood COO Rysigo and Becky Alvarez Director Rysigo and the CEO, of InvisibleCRM, and explored possible opportunities.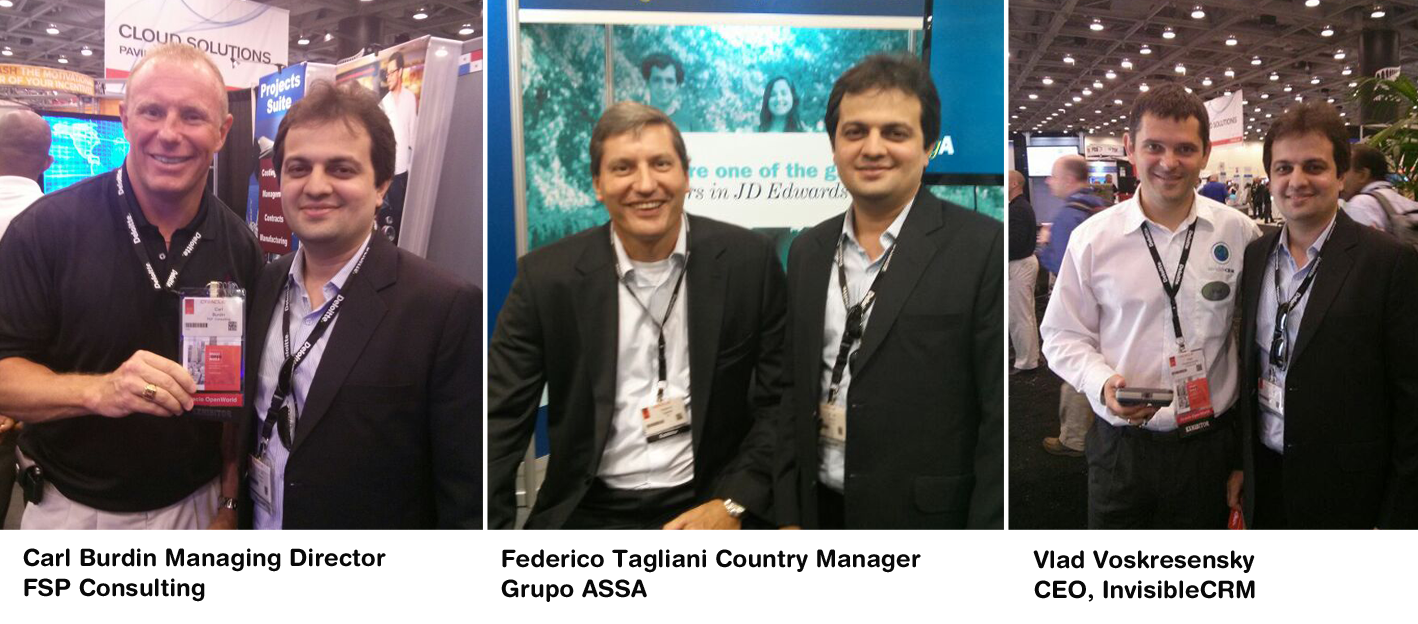 The day 2 had other fun activities for the visitors and the participants to socialize on the lighter note, one very interesting was something that looked like a cross between golf and bowling. For more photos from the event follow us on social media.
So that was day 2 from Oracle OpenWorld. Learned interesting strategies and techniques, found about the latest technology trends met some great people and explored better opportunities for Ephlux. Our aim still is to look at more opportunities for developing partnerships in JD Edwards and Cloud middleware solutions. For more information visit our website or catch us on our social to see how we can work together in doing better business. See you there on day three.