September 26, 2013
Posted by:

admin

Category:

Blog
This year's Oracle OpenWorld is all about how to provide the best to the customer. The fourth day's activities started off on that very note, keynote to be exact. Michael Dell, Founder and Chairman of the Board and Chief Executive, Dell Inc, started off the day with his keynote on Delivering Customer Value. He mentioned how his company has worked in many diverse fields, broken new grounds and worked on changing the world. He talked about new technologies like the Cloud, Big Data, Social, Mobile and how securing them is changing the model for technology to be consumed and delivered, just like PCs and servers did a quarter of a century ago. All of Dell's solutions are based on next generation industry standard architecture and it's been the leading proponent and driver of that architecture in the enterprise.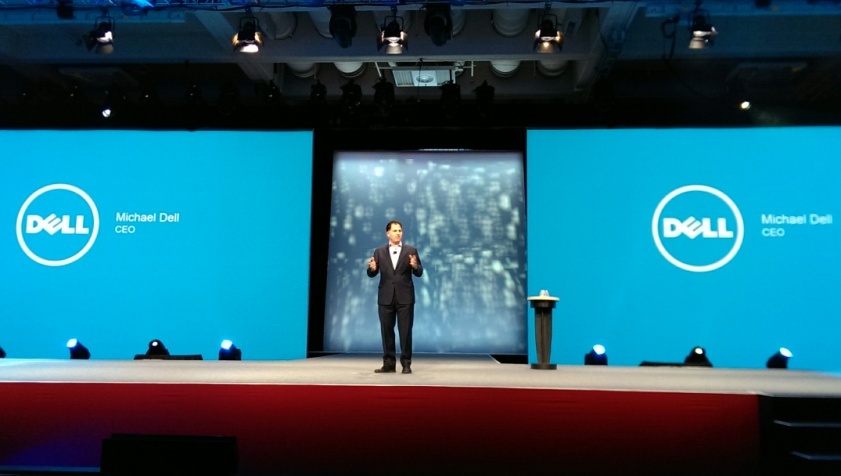 Dell is focused on helping customer's transition on more agile, affordable and powerful solutions to help drive their organizations forward. Oracle and Dell Infrastructure is helping tens of thousands of customers store and access their data while making it faster, easier and more manageable. He then announced "Dell Active Infrastructure for Oracle", which are newly engineered reference architecture designs which include Oracle VM and Oracle Linux on leading Dell converged infrastructure solutions. He said business need to look past the next quarter, and be looking at the decade ahead to invest in creating value for customers to build long term relationships with a wider vision. He mentioned that Dell's partnership with Oracle is aimed to collaborate Oracle's information platform with Dell's infrastructure to achieve systems' management, security and services as basis to delivering solutions to customers.
Next on stage was David Vop, Group Vice President of Product Development at Oracle, kicking off the Modern Customer Experience: Welcome to the Age of the Customer, keynote. He stressed on the importance of customer experience regardless of where one is in an organization. He termed it as "mission critical", calling it one of the most important initiatives for Oracle going forward. He gave some new mannerisms which are now part of human behavior. Always connected, always knowing what everyone's doing, always sharing, always aware. He noted on how all these traits are changing how humans behavior is evolving and changing.
It was now the turn of the Tesco's CIO, Mike McNamara, and CMO, Matt Atkinson to take over. McNamara, stated that the focus of Tesco's technology investments has shifted from operations to the customers, from efficiency to loyalty, from lowering costs base to increasing sales. He stated that technology is transforming retail at an unprecedented rate and predicted this rate in the future will be absolutely mind blowing.
Matt Atkinson started his presentation with how Tesco is using technology in its business to give the customers an experience they don't forget. He showed video presentations on Tesco's "Magic Mirror" where customers can select products from Tesco's garment range and try them on virtually in front of a "Magic" virtual "Mirror". Customers can also use the touch screen capabilities of the "Magic Mirror" to browse products and order them for next day pick up if they don't find them on the racks. He also introduce the "hudl" from Tesco, which is a 7" tablet that gives customers more ways to interact with Tesco's brand while also doing activities they would do with any other tablet. He pointed out how the next generation of customers will be different from that of today, being able to switch between digital and physical environments effortlessly. He analogized them with children growing up in bilingual homes who're naturally able to switch between languages. He talked about Tesco's investment in technology, content and personalization is about serving the customer in a blended physical and digital world in a way that helps them and adds value to their lives. He talked about continuing Tesco's quest to be an innovative customer champion.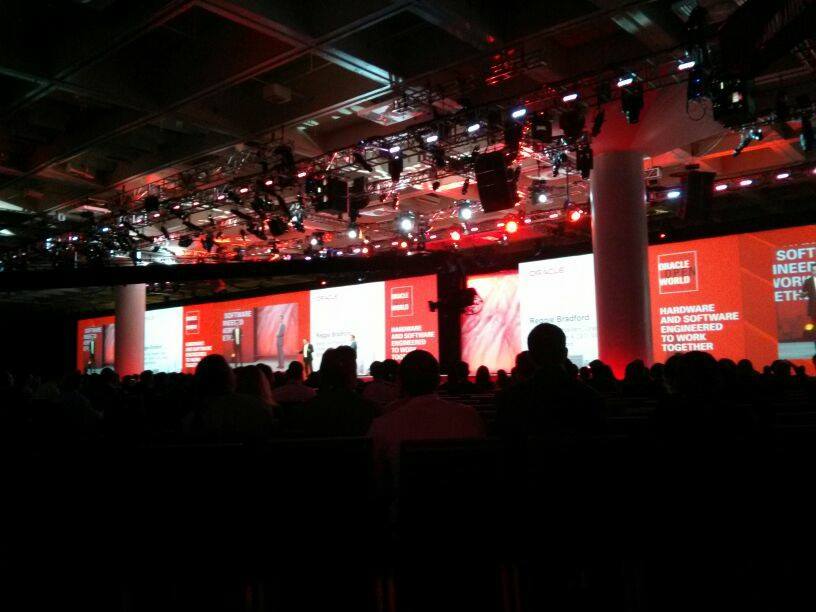 Lego's Global Director of Social Media, Lars Silberbauer was up next. Silberbauer, showed how Lego has used social media to engage customers with its brand. He mentioned their "Happy Holiplay" campaign based around families spending their Christmas with Lego products and sharing their experiences on social networks. He also talked about a character Lego created and asked its fans online to take pictures with it at interesting locations. Silberbauer shared those pictures which were gathered from all over the world. Oracle's David Vop returned on stage to end the keynote with gifting a Lego Star Wars set to a lucky winner.
There were several more sessions preferred by the techys ,while others preferred spending time in the exhibition halls, hands-on labs and finally the highlight of the day was Oracle Appreciation event at Treasure Island where attendees were entertained by a brilliant concert by Maroon 5.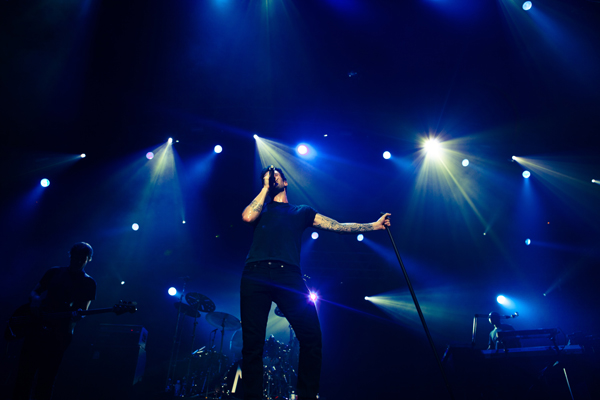 Ephlux @OOW
Ephlux attended the keynote addresses. It was an exciting opportunity to share the experiences of big brands like Tesco and Lego and learn how they had framed strategies to engage customers. We then attended the Customer Exchange at Oracle OpenWorld and later headed over to the HCM session. Later we went on to the Moscone West exhibition halls followed by visiting the exhibition halls at Moscone South. We met with some more great people with interests similar to ours and discussed opportunities of growing our businesses together. For more information on how we can work together on Cloud, JD Edwards and SOA integration technologies visit our website or follow us on our socials.
That's all from day 4 of Oracle OpenWorld. You've still got a chance of catching us there on day 5.