October 31, 2013
Posted by:

admin

Category:

Blog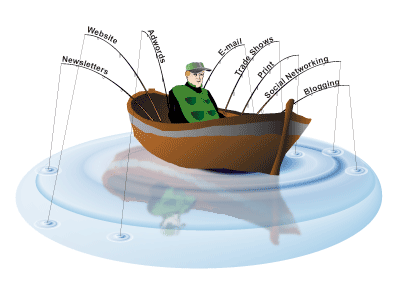 The days when marketing was done only through limited channels to customers who don't share much information about themselves are over. A new age has dawned in the world of marketing where a complete digital, social, and mobile marketing strategy has to be devised for today's tech savvy customers.
Very few companies have fully mapped their marketing strategies to engage the modern customer. Some aren't even sure how to go about it. One thing that's certain is that if you fail to deliver on even one of these platforms, be ready to face a backlash.
Customers today are present on multiple platforms. A successful marketing strategy should aim to engage the customer on every level. That is where devising an approach based on all three i.e. digital social, and mobile is very important for the new age marketer. CMOs are looking for a consolidated approach across all marketing tools.
Digital body language is a great way to understand customers. Personalized messages to individuals identified actively shopping nearby are very important. Every interaction with the customer, be it through video, social or ad clicks gives an insight into what the customer is like and that can be used to deliver a message that's more personal to each individual. This could only be in a marketer's imagination just a few years ago.
We've come a long way since ads on TV selling vacuum cleaners and children's toys. But modern marketing has its own challenges as digital body signals from customers keep on growing. The world of buyers is chaotic.
Be a New Age Marketing Ace with Oracle Eloqua
New age marketers need tools that bring enterprise class business processes and best practices to the fast paced constantly changing environment. Oracle Eloqua has introduced a range of new capabilities to help CMOs increase customer engagement, drive better customer experiences and track and share business results.
Oracle Eloqua's Software as a Service (SaaS) capability enables you to know and track your customers, have automated multi channel marketing campaigns, deliver qualified buyers to your sales channels and perform other essential marketing tasks.
Recently announced enhancements include Oracle Eloqua Profiler that provides more detailed information to your sales teams on opportunities. There's also Eloqua AppCloud, a cloud based marketplace that now comprises of more than 100 new third party marketing apps.
Tracking social media activity is now easier through integration between Oracle Eloqua and Oracle Social Relationship Management. This brings an important new dimension to customer profiles. You can use the Oracle Eloqua Profiler to create a "universal customer profile" which can be a complete record that incorporates a customer's digital body language.
An Age where Content is Key
New age Marketing relies on quality content. From the very first interactions with an unknown prospect to a continuing relationship with a loyal customer, you must have digital content that informs and engages the customers every step of the way.
Content marketing and other marketing capabilities should be seen vital to your business competitiveness. CMOs are looking for the right tools to track and report the performance of their operations.
At Ephlux we work on amazing social and mobile apps as well as integration with Oracle and third party apps. We work with businesses to engage and deliver awesome experiences to customers. We're excited about new age marketing offerings from Oracle and are ready to help you take your marketing campaign to the next level.