July 17, 2009
Posted by:

admin

Categories:

Blog, Career Growth, Human Resource Management, Relationship management
Managing one's career along with personal life is a challenging task. Maintaining an appropriate balance between the two requires a lot of efforts and compels one to properly manage your time so that none of the two is neglected. It is easier for most people to focus on their work and give less time to the other aspects of life.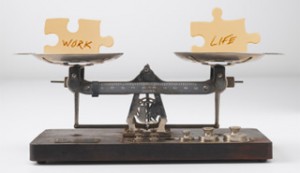 It is becoming a universal phenomenon that in order to survive and thrive in this highly competitive era, we are becoming more attentive towards our career objectives. It may vary from person to person as some people still strive to maintain stability between the two facets of life.
On one hand, we desire to blossom professionally and on the other hand, we all wish to spend quality time with our family and friends. Time to time review is necessary to set a plan that can ensure our career development and success, as well as satisfying one's personal life.
Kindly share your views on how one can attain the right balance between career development and personal life. Furthermore, how can a company's HR policies facilitate a balance between an employee's personal and professional life/aspirations?