September 25, 2014
Posted by:

admin

Category:

Blog
The supremacy of social media is all out and about, but whoever knew that social recruiting would gain authority anytime soon? Recruiters and talent acquisition teams are employing social media to do the job! Actually, it's part of the overall strategy to look for job candidate leads and sweep the best prospects on board. Sounds like a pretty smart idea given that the social media is a much larger and louder platform – potentially engaging potential candidates.
We've all seen recruiting agencies blasting entire pools of software engineers with generic job descriptions. The shout out would be that there's a human at the other end of the recruiting practice that's going on – you're not catching fish with that net you throw down! So, we need a little insight here, with some best practice notes to jot down.
Now, according to Jobvite's 2013 social recruiting survey, 94% of recruiters said that they currently use or plan on using the social media in their recruitment efforts. The feature-set required is simple:
• Foresight
• Authenticity
• Appetite for engagement
• And finally, Patience
Using Social media like Facebook ,Twitter, Instagram and LinkedIn, employers are looking for candidates in the places, where people are putting their lives in. So, what do the recruiters need to keep in mind when looking for the best-fitting candidate? There must be a strategy to follow and planned ahead, this quest can be rendered more effective.
1. Set an objective
First step when you're out 'fishing' for candidates is to decide what kind suits your needs best? Do you want a fresh graduate or a top-notch experienced individual?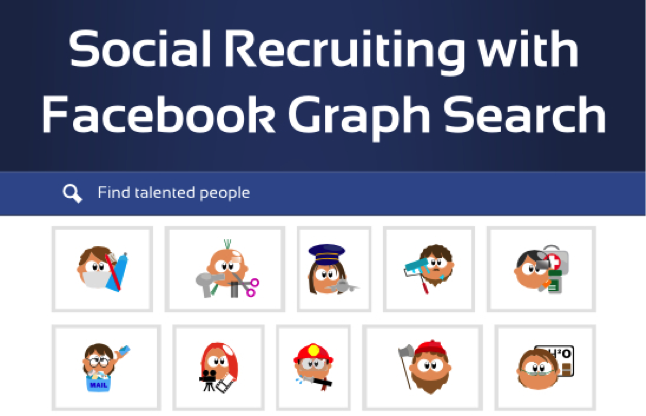 Some tools that can come in handy are the Facebook Graph Search, Twitter Hashtags, TweetDeck and Hootsuite to find and manage the relevant audience and conversations. It's great to have a Facebook company page with a career tab, but it needs to be active to be effective. That brings us to our next pointer.
2. Engagement is key.
You just can't do social, you need to be social because you're not talking at the candidates, but you're talking with them. It's important to have a recruiting team that listens, engages and responds. Continuous posts, comments and updating are necessary to keep the interested candidate interested. Engagement should not mean spamming or prying, to say the least and so we have our next insightful social recruiting helpful hint.
3. Have Relevant content
We don't mean to keep talking of the job – it can even be about the job, the company and the people that are already doing the job. It could be articles relating to the field, or best practices in the industry or even the latest news running on the technology involved in the job, whatever relevance to inform, educate and engage in style. The company should attract the candidate as much as the candidate should appeal to the recruiter. So, everything comes back to your company, and it should do rightfully so. Building a strong network of a company doesn't happen in a midnight's oil, so time takes us to our last piece of advice.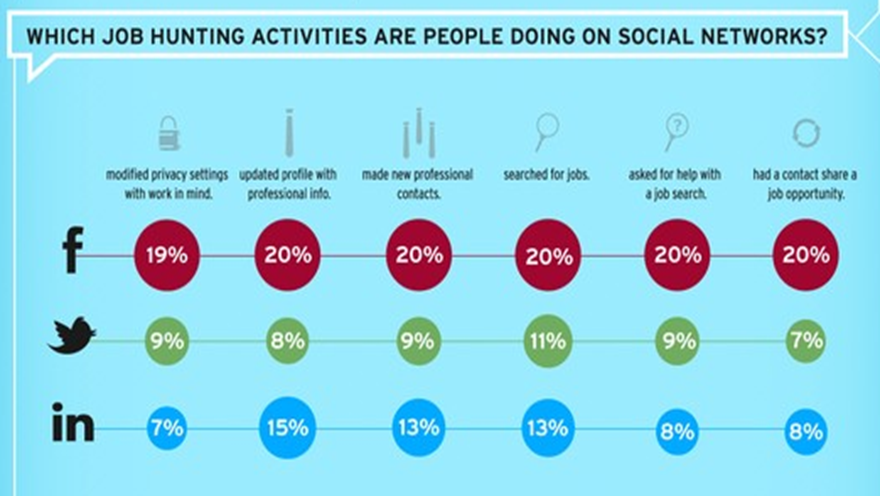 4. Patience rewards better.
Now, it seems that social media is free, but it takes up one of the most precious things of your life – and that's your time! This time spent on looking for the most suited candidate and looking for that star in the constellation of stars on the social media is really an investment. This investment will convert and give returns when it's done with patience, backed with a smart strategy in mind.
With that, you're sure to have good, interacting, engaging candidates emerge so that everyone enjoys a great culture in your company. Social media is a powerful tool, and social recruiting is becoming the next best thing. Liked, tweeted and shared! It's good to be social – or shall we say it's paying to be social!