February 26, 2014
Posted by:

admin

Category:

Blog
E-commerce projects are a great opportunity to help clients develop their businesses online, and it's a blessing to see quantifiable results when people start making purchases. To have such a rewarding website that increase sales, it is required to match the basic business needs with a remarkable design and take awesome user experience into consideration. To gain real satisfaction, an e-commerce website should serve to grow a business
Empowering your website with the e-commerce functionality is that special software type that is needed besides the creative web design while building the full-featured online store. A fully functional website needs to be completely armed with necessary features like:
• Controlling inventory
• Controlling delivery
• Managing store-front
• Registering customers
• Displaying products
• Receiving payments
People have started to tread the online shopping road and make most of their purchases via an e-store, making e-commerce more than just a fashioned privilege. Take a look at the sales made online in the past year: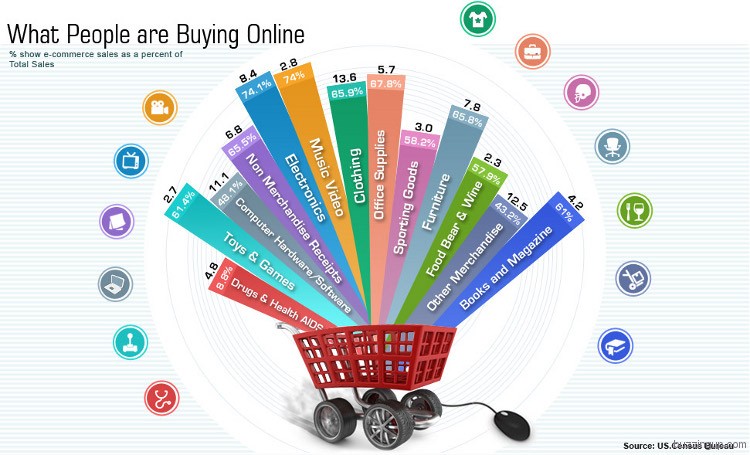 The e-commerce website should make a difference to the already running business – it should, in fact, turn it into a profitable venture that stands up to the competition and provides an edge. Like for instance, the e-commerce solution that Ephlux provides is packed with the latest and most powerful tools and features that make an extraordinary customer experience a reality. The web stores that Ephlux designs are not just easily manageable, but also provide a holistic control for the administrators and convenient for customers.
The profit potential of the e-commerce market is believed to significantly surpass the traditional market in terms of sales volume and asset turnover very soon, and so it has become the primary concern of most businesses. Having your business available on multiple platforms – a physical store plus an e-store that is accessible on the desktop, laptop, smart phones and tablets as well – is crucial today.
Employing a cutting-edge and intelligent web technology is the need of the hour and Ephlux aims to present an overall improved web store performance and speed and make it really fast. An e-commerce website, in essence, should cover all shades of gray and portray even more tints and hues of features.