December 8, 2009
Posted by:

admin

Categories:

Blog, Business Dynamics, Communication, Corporate Culture, Enterprise Agility, Human Resource Management, Relationship management
People working at different places undoubtedly seek job satisfaction. It is imperative for anybody to feel good about the work they perform and the environment they are associated with.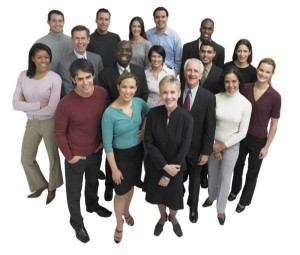 Job satisfaction is based on a number of factors for e.g. job duties and responsibilities, work environment, impartial performance appraisal, career development opportunities, training and development, working hours/schedule, monetary benefits, leaves etc. These, along with many other factors also play its part in employee satisfaction and dissatisfaction.
In this regard, the management must be vigilant to work on these areas proactively and devise required strategies before this feeling of discontent arises. Several companies are conducting surveys, which can facilitate them in measuring the level of satisfaction in the employees (taking into account that the end result may not necessarily be 100% in favor of the company). However, this can help the management considerably to keep the staff contented with the work, environment and the company itself.
Would like to know your perspective on how the company can keep their workforce contented and integrated. Furthermore, share your experiences regarding the same. How would you, as an individual/manager keep motivational levels at par?