September 20, 2013
Posted by:

admin

Category:

Blog

Managers, workers, partners and customers are always on-the-go, and so is the need for businesses to become mobile as well. More than 90% of businesses believe enterprise mobility is critical to their future success. Empowering workforces with real-time wireless, roaming mobile and voice-enable operations has become a dream solution for companies worldwide.
Of course, with an overabundance of the existing IT projects and limited budgets, the mobile strategy needs to be a compelling and easy integration with the existing system. The heart of mobility lies in the value it provides: Optimized competitive advantages, faster decision making, increased employee retention, along with the anticipated ROIs such as productivity and efficiency gains.
Oracle's JD Edwards EnterpriseOne is an integrated applications suite of comprehensive enterprise resource planning software that combines business value, standards-based technology and deep industry experience into a business solution with a low total cost of ownership. Fueling this ERP with mobile power will flourish businesses in unimaginable ways. Most of all, a context shift will be seen as business critical processes run 24/7, operations can be field based and still online, round-the clock customer-presence and the whole organization is location informed.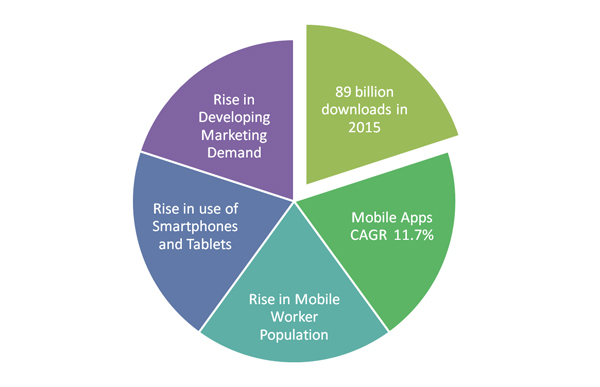 Mobilizing the JD Edwards is not just another off-the-shelf or freshly-produced software solution – if used in the best way, it can create wonders for the organization employing it. An ideal solution that can be proposed, and can be tweaked by companies as per their needs, would be listed as below:
To be absolutely encompassing – allowing data from all applications to be accessed.
Have the ability to mash data from ANY application, and present it in a mobile application – so as to complete an end-to-end business process.
Process should be completed with a minimized need for scrolling, touching and data entry.
Application should be capable of running universally – on any mobile device.
It should also run natively:  allowing use of hardware facilities like GPRS and Camera.
It should be contextually – aware: respond according to who needs the data, when and where and what will be the mode of use (Smartphone or tablet).
The rise of enterprise mobility is empowering organizations to dramatically improve business processes and workforce collaboration. Also, facilitating remote access to ERP applications is a growing trend and is becoming an immediate priority for organizations. In particular, tablets will support enterprises' mobility initiatives, offering an effective option for field technicians and traveling workers.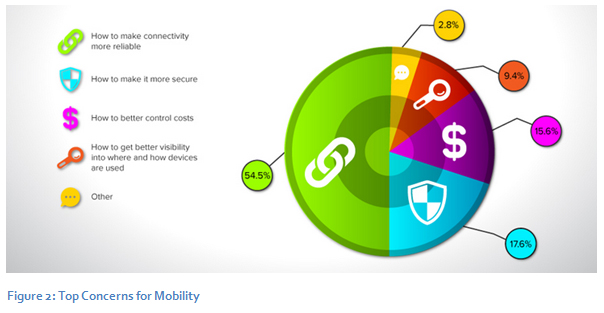 With the greatest concern in Enterprise Mobility being connectivity and security, followed by controlled costs and increased visibility, Ephlux is at your service with its expertise in digital integrations and providing secure solutions that will be on-the-go. Just the way you like it!