July 12, 2013
Posted by:

admin

Categories:

Blog, Webinars
Overview
This week we are starting a brand new hands on training series with JD Edwards E1 Business Service Integration. This multi-part hands on training series will guide developers in integrating third party web services with their existing enterpriseone applications.

What is covered in Part-1
In Part-1 of this series, we will talk about
Agenda of our Training Series
We will talk about the agenda for our entire training series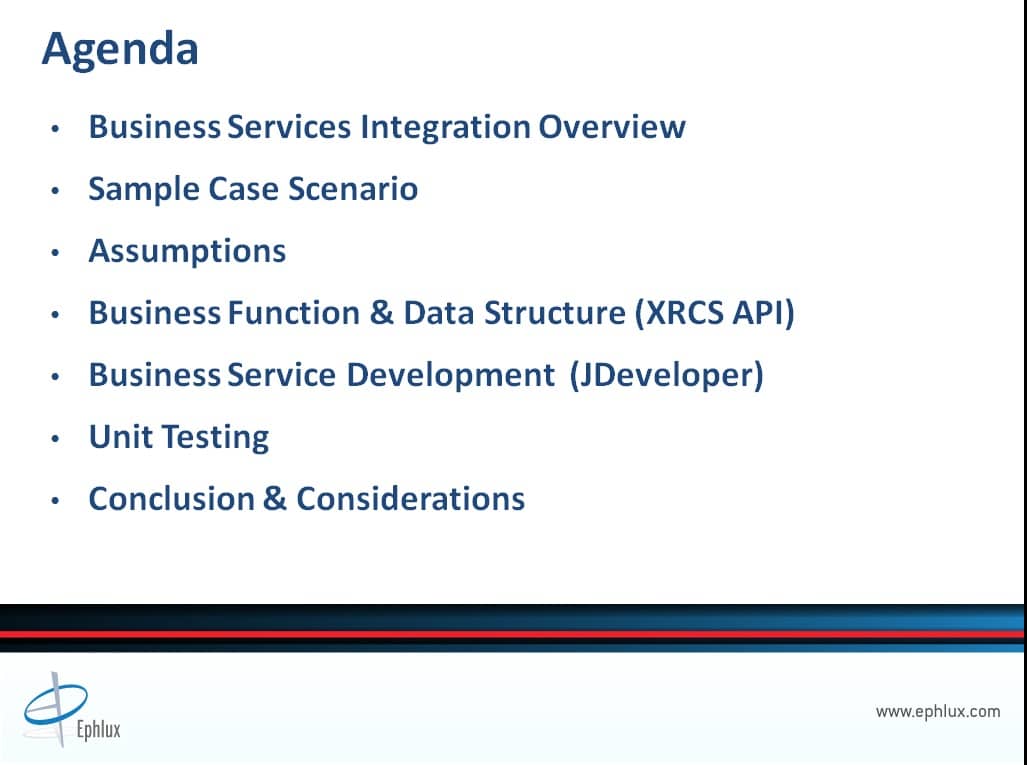 Business Services Integration Overview
Next we will discuss an overview on the business services integration and how different pieces fit in the puzzle.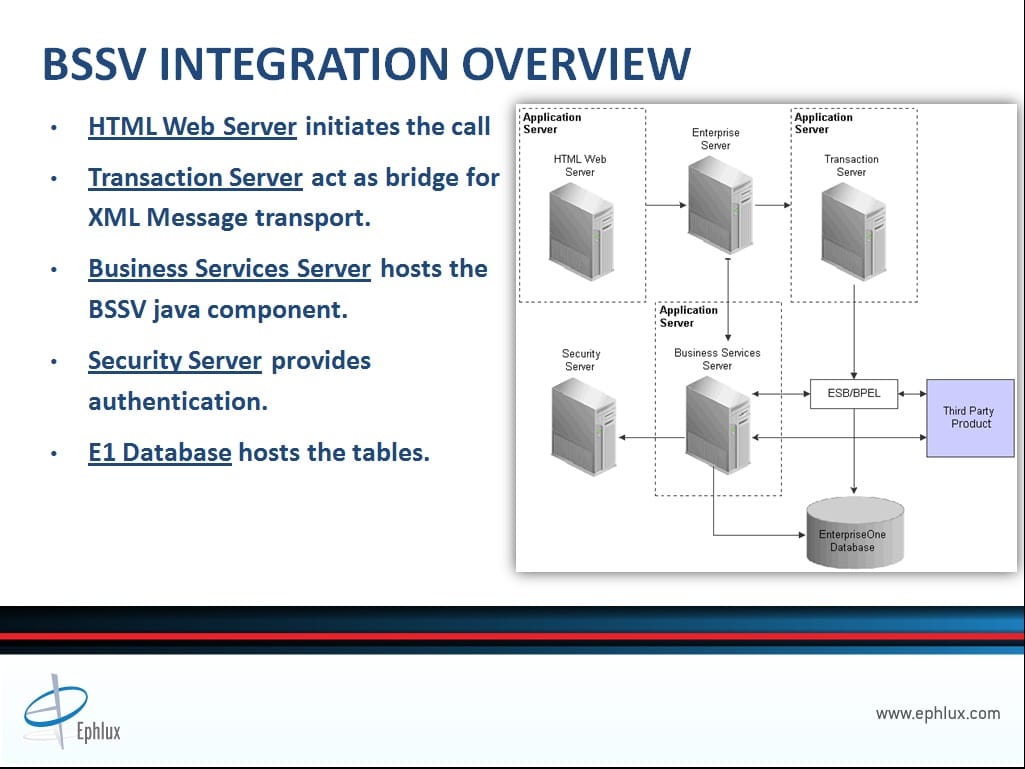 Sample Case Scenario
Then we will talk about our sample case scenario which we will be covering in our hands on exercise.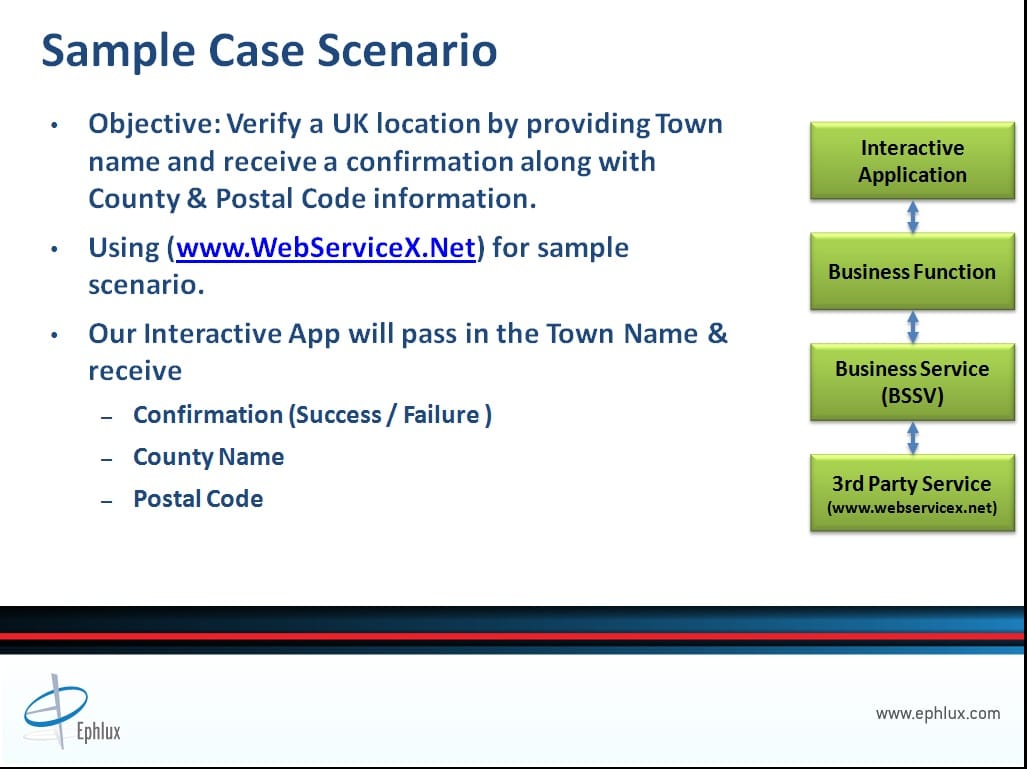 Assumptions for audience of Training Series
Also it is important to laid down some assumptions related to the audience of this presentation and what technological capabilities are necessary to make the most out of this training series.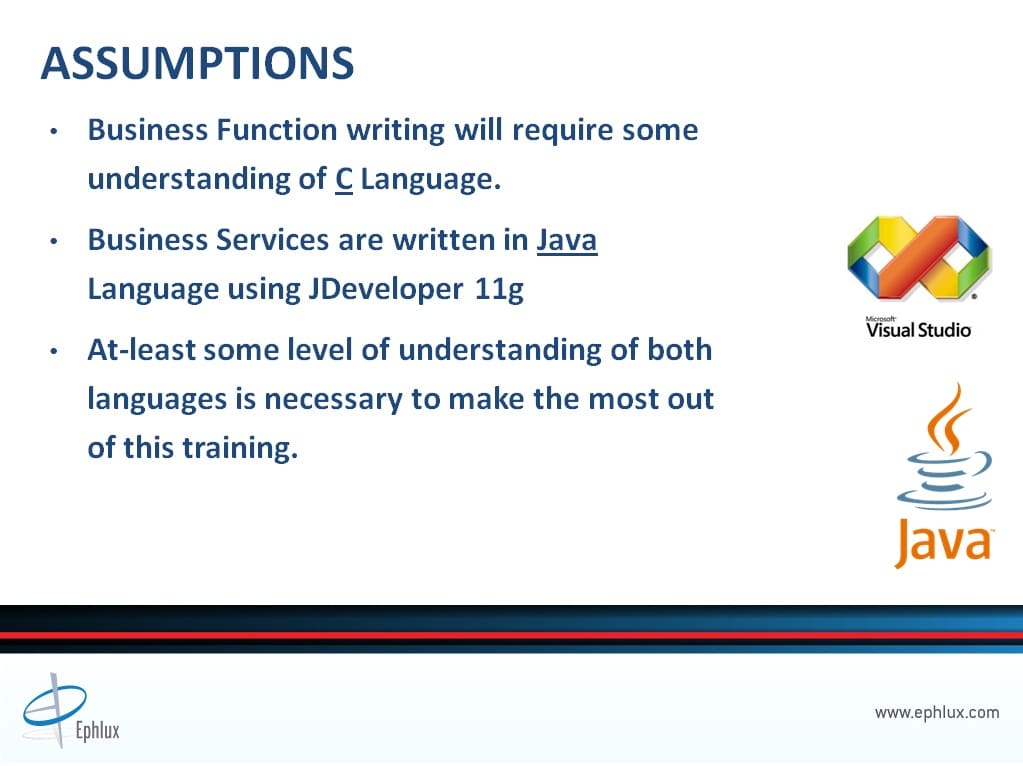 JD Edwards Enterpriseone Business Services Training – Assumptions
Designing our Data Structure
And then finally we dive right in our exercise in designing our data structure for our business function.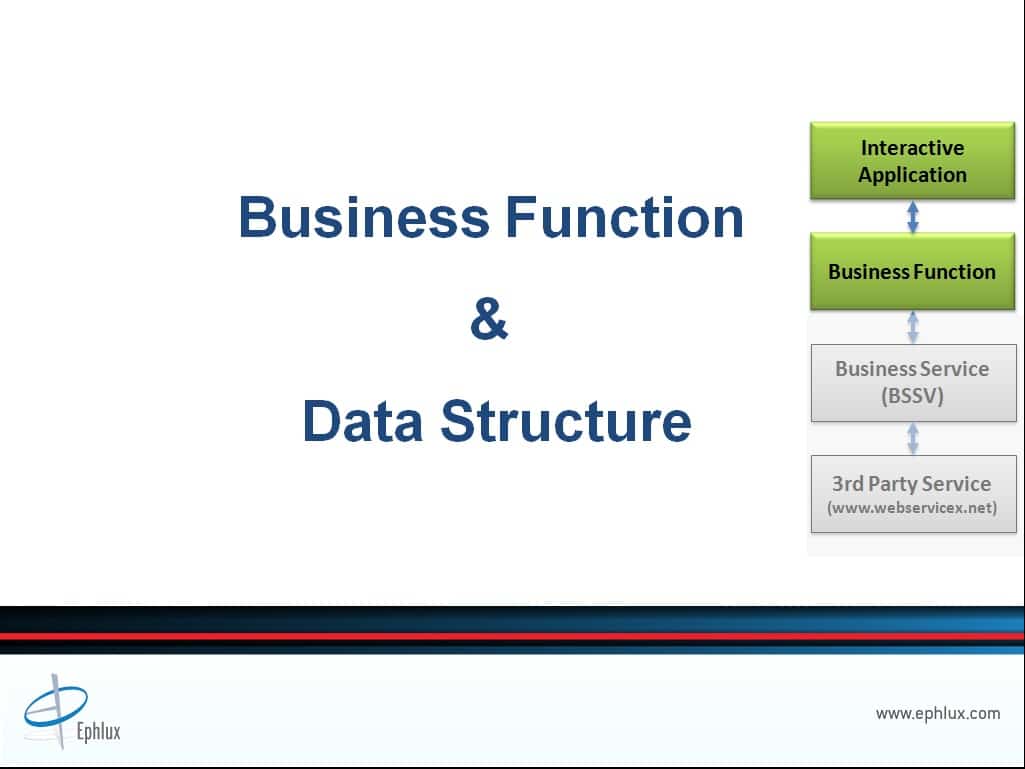 ---
If you would like to discuss some specific needs for JD Edwards Integration OR would like to schedule a LIVE JD Edwards BSSV training online, feel free to reach out our lead consultant by filling the form below:
[contact-form-7 404 "Not Found"]
---
What's Next?
In Part-2 of this training series we continue from where we left off and begin our development for our Business Function so stay tuned and I will see you in the next video:
JD Edwards Business Service Integration (Part 2-5)
Read more here: https://www.ephlux.com/jd-edwards-business-services-integration-training-part-1
---
Over the past 2 years we have been constantly approached by many seasoned, mid-level and fresh JD Edwards consultants alike to provide BSSV Training to help them integrate JD Edwards E1 to 3rd party applications, enterprise cloud apps, mobile apps and social channels.
We are glad to finally announce the launch of "JD Edwards Business Services (BSSV) Integration Training". Find more details and register here: JD Edwards E1 BSSV Integration Training Registration