August 11, 2009
Posted by:

admin

Categories:

Blog, Human Resource Management
As people have different needs therefore money's significance cannot be denied in any era. It is the primary objective of most people to attain the optimum benefits for their efforts in life. Everyone is striving hard to fulfill his/her needs in order to occupy a reasonable position in society.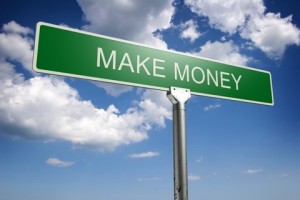 Never ending necessities and desires compel a person to work day in and day out. All these efforts are centered towards fulfillment of financial obligations. Recent recession has resulted in enormous rise in inflationary rate, affecting the whole world and making lives more mechanical, resulting in further stress, frustration and economic pressure in general.
Now employees require improved salary packages since monetary benefits are the primary source of attraction towards the job for most people, where they can survive and fulfill their requirements once they are done with the basic necessities.
In my opinion, monetary benefits exclusively cannot stimulate employee performance. Besides, formulating reasonable salary packages, employees can be motivated by creating inspiring work environment, enhancing two way communication, increasing job satisfaction, providing encouragement and rewarding them for their valuable (individual/team) contributions as well as having fun along with work.
It is a comprehensible fact that when an individual is at his/her entry or middle level, his drive for monetary benefits is at a higher side in most cases as compared to those, who are working at a superior level. Senior employees by and large seek recognition along with monetary benefits as they wish to satisfy their self esteem and professional ego. Therefore they require greater ownership in what they do.
The needs and priorities change at different levels, even a single homogeneous salary proposal cannot please and satisfy everyone, despite the fact that they are at the same work level because people also differ in their approach towards life. Furthermore, monetary gains can only be used to retain employees on a short term basis. One cannot expect to retain prospects with a never-ending endowment of bonuses and increments – as financial limitations are always there.
In a nutshell, if companies intend to fairly reward and recognize employees, they will be happier, stay longer and will be more productive. In my opinion, "money is the biggest motivator, yet not the ONLY motivator."
What are thoughts on this? Are there other ways to stimulate employee performance besides a good salary package?