February 2, 2011
Posted by:

admin

Categories:

Blog, Uncategorized
I came up with this question while going through the latest news about Apple blocking Sony's e-book app and Kindle might be next in line.Sony said in a prepared statement that it has "opened a dialog with Apple" but has "reached an impasse at this time." On the other hand Apple says that we are now requiring that if an app offers customers the ability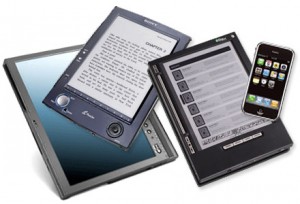 to purchase books outside of the app, that the same option is also available to customers from within the app with in-app purchase.
This is definitely not the first time it has happened and vendors like Apple have been obstructive towards the apps of competitors on nearly every level i.e. iPhone, iPad and MAC.
It is anticipated that this sort of rivalry will get more common when we have open operating systems like Android being offered by almost every other vendor. What variables and reasoning do you anticipate behind these decisions? Do you think in the current open source environment, companies restricting themselves to their native apps can survive? Will the users adapt to friendly environment devices or closed ones such as Apple's?