May 18, 2010
Posted by:

admin

Categories:

Blog, Career Growth, Human Resource Management, Requirement Analysis
Carrying out interviews can be a tough task for interviewers. For this reason, interviewers need to be competent in interviewing skills for making the 'right selection'.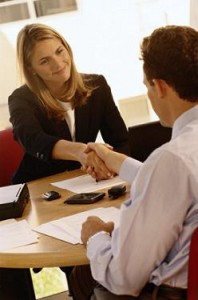 Therefore comparatively, it might not be a huge challenge for the interviewers to interview candidates having little or mediocre experience in their respective domains. However, when it comes to interviewing a veteran or expert in a particular sphere, it requires proper homework to be done beforehand to determine the right direction for the interview. This can assist in putting forward relevant questions and consequently accurate judgment regarding the candidate's knowledge, skills and abilities can be made. Moreover, questions should be selected thoughtfully as there is a possibility that certain sets of questions might easily offend them.
My question is, if you were to interview an expert, how you would go about it? Furthermore, what homework/research would you carry out to ensure that the interview goes in the right direction which can enable you to form an opinion with more objectivity?