January 18, 2011
Posted by:

admin

Categories:

Blog, Uncategorized
As there are not a lot job opportunities available in the market therefore making the best use of the given opportunity is very imperative.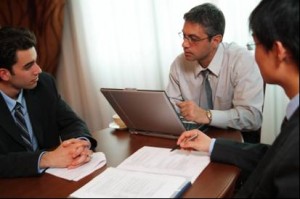 Interview phase is very important and if an applicant performs well in it, then there are brighter chances of getting shortlisted and finalized. However, applicants tend to get nervous in this key stage, no matter how competent they are, candidates at times tumble during their job interviews, which lessens their chances of selection.
One of its reasons can be lack of preparation; on the other hand over preparation or thinking too much about the interview can also cause problems especially to the fresh graduates.
My question is, how can the interviewees give successful job interviews? Please share your suggestions and personal experience on how you deal with such an important phase?