May 27, 2014
Posted by:

admin

Category:

Blog
Tracking sales, following up on clients and quotes, managing historical data and actually learning from it could be a daunting task with all the archaic methods of working.  Real Estate marketing and awareness drives are still limited to online listing, open house shows, print ads and word of mouth referrals.
There's also the option of visiting an agent, an old school moderately reliable channel of engagement. But repetition of "best practice" often leads to clutter and the real estate market needs to stand out to stay top of mind as an investment decision.  A cloud-based real estate management software will definitely alter the clients' acuity of the company – for good!



Europe's Real Estate Market was part of the crowd as well, following the best practices and doing their homework in time, but something was missing – a technology boost was needed. In 2013, the European online advertising market grew almost 12% to reach a new record of €27.3bn according to latest figures from IAB Europe, with the fastest growth coming in the emerging markets of Russia and Turkey. Mobile continued to show an extraordinary growth rate, up 128.5% on 2012 to account for 11.5% of the display market. Online video was also growing significantly, up 45.4% to €1.19bn. And now, it was time to reach the sky (Cloud, in fact!)
Given these trends and the steady recovery in Europe, an investment in real estate becomes a viable option for safe assets to have in the face of a personal down turn. This is the right time to boost investor confidence with a campaign that gives a raised standard to the works in real estate – using the CX Cloud integrated with real estate software.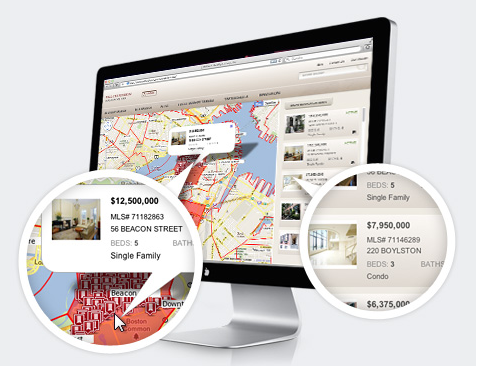 A cloud-based property management system proves to be user-friendly, completely interactive experience that centers the entire business in one system – the best thing being that it is accessible anytime, anywhere and using any device. With CX Cloud integration, the important documents and communications can be kept on the cloud! No better a way can be devised for processing, customizing, querying, distributing and even serving the real estate data!
Bearing rewards like enhancing relationships with clients and process automation, a seamless integration of the finest real estate management software with the CX Cloud can give the company a remarkable stand-out position. Now, stop scrolling through spreadsheets and marking cross marks on the desk calendar and rise up to viewing a relevant portal of information and plan and execute plans well.
Let your customers feel valued with the Ephlux CX Cloud when you delegate tasks on the go, follow up and set and receive reminders from virtually any place. Turn quotes into orders up and about and the real estate market will have your company's name written in gold.