October 2, 2014
Posted by:

admin

Categories:

Blog, Oracle OpenWorld
It was just last week that I wrote about the gravity with which the Banks or Financial Institutions need to go digital. Well, here I am again to touch-base, along with the Oracle OpenWorld that's targeting customer experience in various industries. Banks, above all other industries, need to break out of their shell that marks them as slow-moving and complacent.
I'm not implying that banks haven't invested in improving customer experience; they have – just not in the CX Cloud style of customer experience. That would be nothing short of a transformation. Many banks have expanded through acquisitions and they've stacked and bolted (through investments!) new systems on to the existing systems resulting in an IT network that's multifarious. Consultants trying to pull the systems into an organized network are trapped by the obsolete formats and overlapping archived data.
As the banking giants are pulled down by the rusted and creaky bequest systems, all the more vulnerable they become to high-tech startups that are literally a wave of "fintech" startups- and they're disrupting the banking business model at God-speed. Certain areas of the financial services industry are prone to be engulfed by the wave of big technology groups and ecommerce experts, where they are well positioned to play.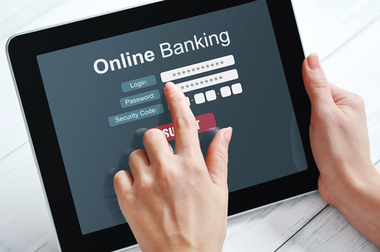 It's time to put the customer at the centre of everything, and weaving your web of services and products around him/her. Consumers have segmented their online banking activity between the type of device their using – checking their balance on the smart-phones, paying bills and transferring funds from their tablets and printing statements from their laptops – the CX Cloud would make possible now having what are potentially all banking services at hand and it's something financial institutions should be offering.
It's high time that Retail Banking revamps itself – not just stepping up but to metamorphose into the first solution that comes to the customer's mind. CX Cloud makes it convenient and possible to make the banking experience an on-the-go and mobile experience- any service to be used when the customers feel like and however/wherever they want to.
A simple solution like a banking app tweaked to produce a 60 second process whereby a photo of the vehicle identification number could be scanned and checked against industry databases and assess its true value, would steer customers to the bank for loans rather than the various car companies out there.
With technologies like finger pulse scanners, digital cheque imaging and waving smart-phones to pay just round the corner, banks need to ride the wave right about now and get CX Cloud-wise to have their services available to all customers – a touch away!