December 16, 2009
Posted by:

admin

Categories:

Blog, Corporate Culture, Health at Workplace, Human Resource Management
These days, people are usually more concerned with career growth and tend to ignore the importance of maintaining a healthy diet at the workplace. Perhaps, life has become very hectic and has shifted everybody's focus to concentrate more on career development because of increased competition in the job market, which barely gives them time to indulge in healthy activities.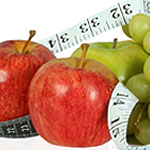 Hygiene is also important. It is the responsibility of the management to provide their employees with a healthy work environment and create awareness about its importance among the different work units. This gives an opportunity to the employees to learn what is good for their health and what is not. It helps in reducing the possibilities of different diseases, stress, depression, obesity, absenteeism and acts as a source of positive energy as well.
Other noticeable fact is that people often skip their meals at work which indicates their eagerness in improving their performance and getting things done on time. Therefore, our little efforts can help us gain a lot of benefits by realizing the significance of quality food consumption because there is a famous saying 'you are what you eat'.
Kindly share your opinions on how we can improve our eating habits. Moreover, how do you maintain a healthy life style by taking out time from your tiring schedule?