March 8, 2010
Posted by:

admin

Categories:

Blog, Communication, Corporate Culture, Human Resource Management, Relationship management
Criticism sounds to be a negative word but normally we do not realize its importance in our lives, whether it be personal or professional. It can be both constructive as well as destructive, it largely depends on the way it is communicated and where it is coming from.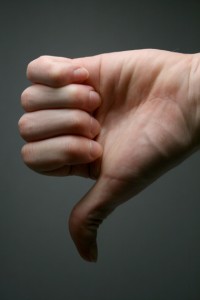 Criticism can either generate positive result (s) by communicating it in a constructive manner by criticizing the work and not the person, or it can also yield an undesirable outcome by hampering one's self confidence completely. Therefore, criticizing one's performance and acknowledging it with grace is not something which everyone can do professionally and positively.
Usually, the person criticizing one's work/action takes it to a personal level and starts a confrontation which is never positive, rather it creates rigidity on the part of the receiver being criticized, resulting in denial of one's mistakes/blunders which can never lead to corrective measures.
Kindly give your suggestions on how criticism can be 'conveyed' and 'acknowledged' positively and professionally at work or otherwise to achieve superior results. Furthermore, kindly share your experiences on how you handle/deal with it.