January 23, 2011
Posted by:

admin

Categories:

Blog, Business Dynamics, Entrepreneurship Profiles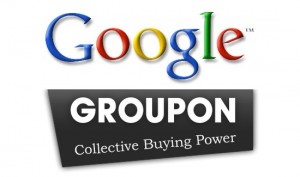 In December, Google made an effort to acquire the fastest growing web company, Groupon. However, this 'effort' of a jaw-dropping $6 billion was completely turned down. Although it seemed a bit crazy of Groupon to refuse such an offer at that time, but a recent boost in its popularity with an existing 40 million subscribers is clearly pointing to a much higher worth near future.
After Groupon turning down its offer, the internet search giant immediately switched on to a Plan-B. Google is now preparing to hit the market with its own daily deals service called 'Google Offers'.  This Groupon-Competitor is reported to have a Google Checkout along with some other integrative features such as Twitter, Facebook, Google Buzz and emails sharing options.
On the face of it, it seems that Google's abundant resources, vast outreach and strong brand awareness would necessarily turn it into a powerful player. Perhaps Groupon would end up packing its bags. Who knows?
As a matter of fact, it is not the first time when Google have tried cloning business models. Wikipedia when gained strength and started receiving high traffic, Google tried being a Wikipedia itself with its 'Knol' which ended up as a huge flop. When the web turned its attention towards social media, it came up with a Facebook-Twitter-Killer 'Google Buzz' which again didn't perform well. It is really surprising that whenever Google tries cloning business models a majority of them end up as blunders.
What are your suggestions – Is Groupon going to succumb to the giant's coming up plan or is it just a hokum that would later turn into a big failure?